Definitely Fine | Amy Lavelle
---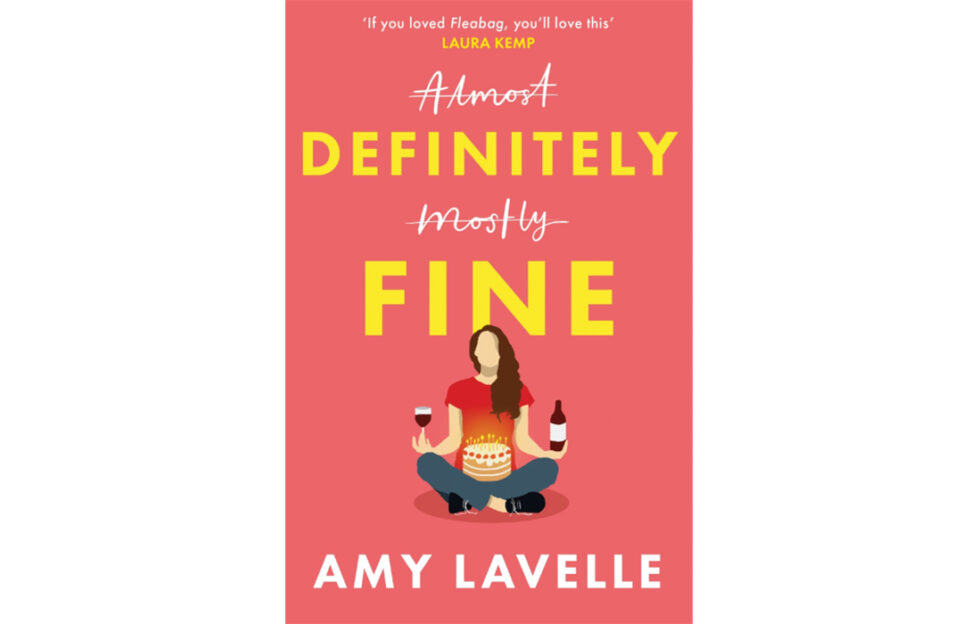 REVIEWED BY KAREN BYROM www.karensbookbag.co.uk, @Karensbookbag
A funny, irreverent but emotional look at grief
When Hannah's mum tragically and unexpectedly dies in a freak accident, she is left wondering how to react.
At 29, she's not ready to lose her mum, but how does she begin to grieve?
In a funny, irreverent but always authentically emotional account, we accompany Hannah through the year following her mother's death as she deals with a series of "firsts", including Christmas, Mother's Day and birthdays.
Her boyfriend and friends are supportive – even if the latter do spend a lot of time getting drunk and throwing up in Hannah's house!
In turn, Hannah tries to support her emotionally repressed father and younger sister Laura through their loss – but how can she help them when she does not really know how to help herself?
Her attempts to come to terms with the tragedy and the loss of her mum range from attending counselling (where the counsellor is more interested in her shoes than her) to forcing her unwilling family to keep mum's traditions going (how do you cook a Christmas dinner?), to considering seeking solace from her Catholic faith – if only she didn't have the Catholic guilt that went with it! After all, will God listen to someone who's had sex before marriage?
Just like Hannah, you'll be laughing and crying…
The humour in this story is spot on! It did jar a little right at the beginning – how can you be so sardonically witty when your mum is lying unresponsive in a hospital bed? – but you soon come to realise that is just Hannah's way of coping with a situation that has truly devastated her.
Debut author Amy Lavelle never makes the mistake of sacrificing feelings for fun, but presents a narrative that skilfully blends the two so that you're laughing and crying all at the same time – just like Hannah.
The characters are so good in this story! From Hannah's kind-but-often-wearied boyfriend Ollie to her bitchy friend Maria, to her eccentric aunts Cathy and Iris, they all add strength and colour to Hannah's journey from angry disbelief to sorrowful acceptance that her mum has gone.
Overall, this is a great story that will touch the heart of anyone who has ever had to deal with the loss of a loved one, and knows – as Hannah finally discovers – that there is no right or wrong way to grieve.
---
Definitely Fine by Amy Lavelle is published by Orion (PB, £8.99) and available now from Amazon.
For more great book reviews, pick up this month's copy of My Weekly Special, out now!