Pocket Novel: Esther Baby
---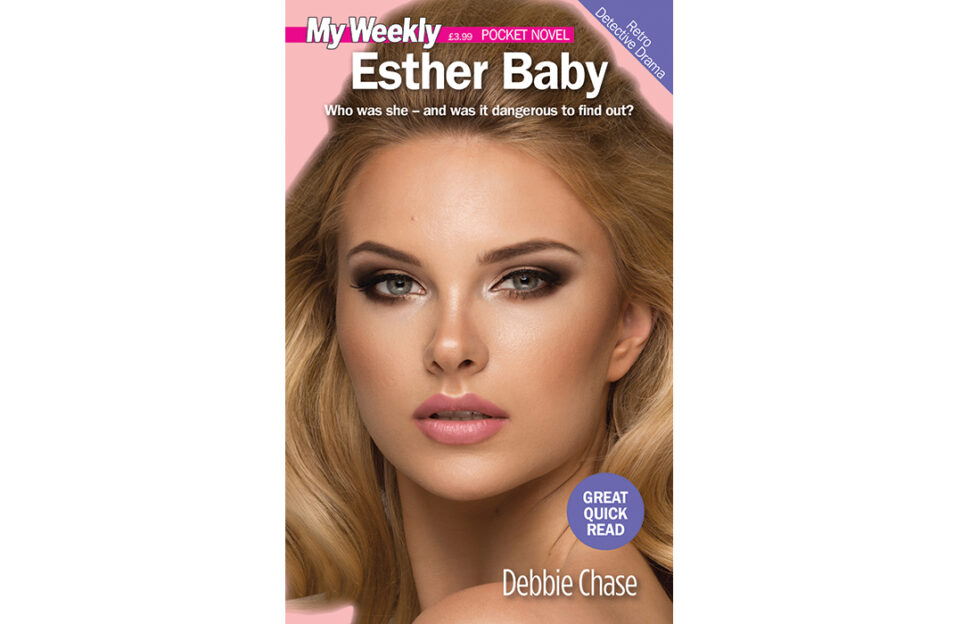 Who was she – and was it dangerous to find out?
Retro Detective Drama!
Esther Chambers appears to have it made. As star model at hip 1960s boutique Attitude, she captures the affections of private investigator Jude Dunbar.
However she has jealous enemies, and the traumatic secrets of her recent past – and from long ago – are about to spill out. Can she and Jude save her kidnapped friend, foil the baddies and solve the mystery of who Esther actually is?
Perfect size for your handbag
Romance and adventure!
Puzzles inside, too!
Written by Debbie Chase
On sale from August 19, 2021, only £3.99! Available from supermarkets, newsagents and by subscription.
Have you always wanted to see your words in print? We're currently looking for My Weekly Pocket Novels submissions, filled with romance, drama, thrills and excitement! Find out more here…
---