The Heron's Cry | Ann Cleeves
---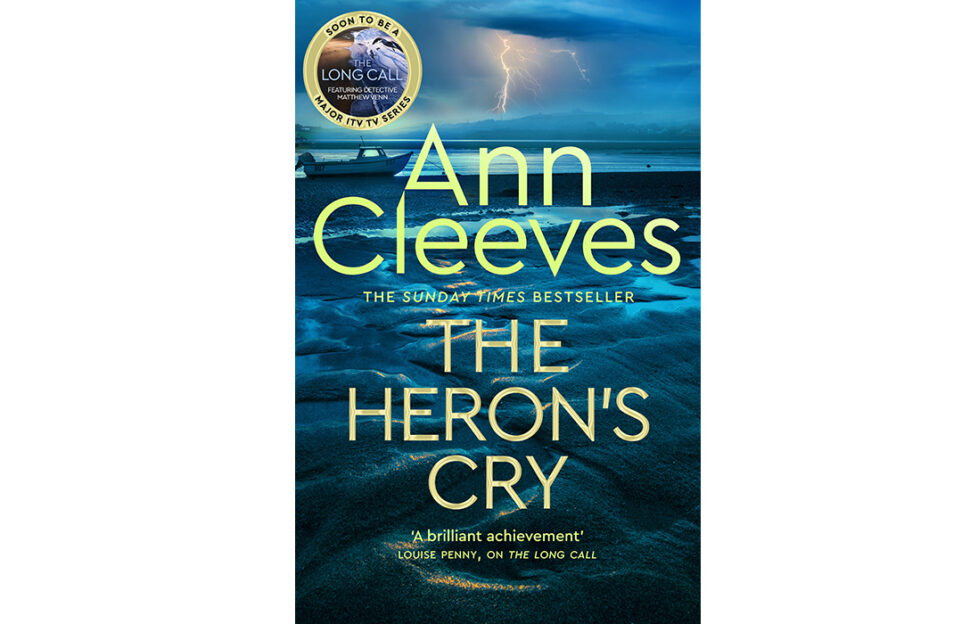 REVIEWED BY AUDREY PATTERSON
A mysterious group on the Dark Web, the seemingly senseless killing of a former doctor, then a second murder provide plenty of intrigue in Ann Cleeves latest release, The Heron's Cry
North Devon is sweltering in an early heatwave and Jen Rafferty is recovering from the night before, a party at her best friend Cynthia's house, when her boss Detective Matthew Venn calls her to a murder scene at a quiet artists' community in the countryside. Jen is shocked to find the middle-aged victim, brutally stabbed with a shard of glass from a vase made by his creative daughter Eve, is the attractive man she'd briefly met the night before. He seemed to have something on his mind and had asked for her number, though he'd never had the chance to call.
Matthew searches for a motive for the murder of the former doctor, considered kind, gentle and understanding. Meanwhile another similar murder puts further pressure on his team. As the summer heat builds, Matthew follows the clues connecting the artists, health professionals, a local philanthropist and a historic suicide which seems linked to a mysterious group on the dark web. Just as the storm breaks Eve goes missing and the mission to solve the case intensifies as the team put the pieces together. But patience is Matthew's superpower. As they watch a lone stately heron on the marsh near their home, Matthew's husband Jonathan remarks, "Those birds always remind me of you. So patient. Just willing to wait. Entirely focused on their prey."
This is the second outing for Ann Cleeves' thoughtful new creation Matthew Venn, introduced to us in The Long Call. We're reunited with some of the engaging characters familiar to us from Matthew's last case, including his husband Jonathan. Jonathan's employee at the Woodyard Community Arts Centre which he runs, Lucy Braddick makes a reappearance as does Matthew's widowed mother, still one of The Brethern, the evangelical community from which he is estranged. Last but not least there's his ambitious team, Ross May and Jen Rafferty. Let's hope we can join them again in many future cases to come!
---
The Heron's Cry by Ann Cleeves (Pan Macmillan HB, £20 HB, published Sept 2) is available from Amazon. We have 5 copies to give away this week, Aug 31-Sept 7, 2021. Click here to enter.
If you enjoy this book you might like: