A Souvenir From Greece
---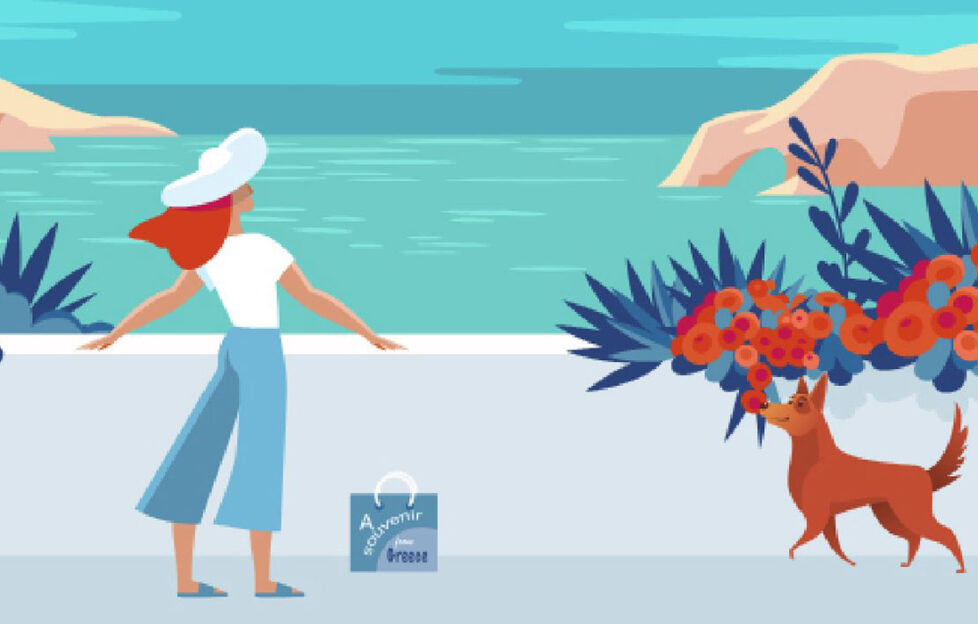 Pic: Shutterstock
WRITTEN BY MHAIRI GRANT
Stacey usually brought back a fridge magnet for her mum from her holidays, but this time was different…
"A turtle!" My mum looked at the fridge magnet as if it was a nugget of gold. Then she re-arranged her existing magnets on the fridge door to make room for it. There were windmills from the Netherlands, Flamenco Dancers from Barcelona, the Parthenon in Athens, the Eiffel Tower and the Berlin Bear, as well as numerous dog magnets. Now she had a turtle one from the Greek island of Zakynthos where turtles lay their eggs on Laganas and Kalamaki beaches.
"So, I take it you had a good holiday? You certainly have a lovely tan."
I went with my friend and we had a… disagreement but I was not about to tell Mum that. Nor the fact that careful me had maxed out my credit card. Especially as I had my cousin's wedding coming up.
"I'll put the kettle on and you can tell me all about it."
Keep calm, Stacey, I told myself, but a little voice said that I should have consulted Mum first. After all I had moved back in with her six months ago when I had broken up with Steve. But, once again I'd let me heart rule my head.
Over a cuppa I gave her an edited version of my holiday – the food, the sights, the clubs and cheeky barmen, the beaches and sighting of a turtle in the sea.
"But no holiday romance?"
That's the trouble with mums, they know when you're holding out on them…
"No," I said, as I thought of hair flopping over a pair of liquid brown eyes and changed the subject. "How's the wedding coming along? Has Susie got her wedding dress yet?"
"Yes, and it is absolutely gorgeous. Talking of which we'll have to shop for our outfits soon."
"What's it like?" I asked, evading the issue of shopping, knowing I couldn't afford anything new.
I relaxed as Mum described the wedding dress. I'll tell her tomorrow, I thought, after a good night's sleep.
But Mum stopped and looked at me. "What is it you're not telling me, Stacey?"
Are you mad? I can almost hear Rhona's words. My friend shook her head and told me to think twice. Instead of answering I reached for my phone and clicked on the pictures. Mum smiled as she swiped through them then she stopped. "Who's that?"
"That's Stavros, he wanted to take Rhona out on his boat. But Rhona told him that she was no Shirley Valentine."
"She's got her head screwed on right."
Silly, I know, but I felt an implied criticism. I had once been described as a soft touch, and my relationship with Steve seemed to confirm it. I had a good job but Steve had made a big hole in my savings with his nefarious schemes. He would have left me destitute if I had not finally given him the heave. Mum said little about the split other than, thank God you didn't marry him.
Mum began to smile and I knew the reason why. Two days into my holiday I met a local and he was in nearly every photo. "Oh, he's so cute!"
Her reaction gave me hope. Still, I felt my hands go cold with nerves. Mum had welcomed me with love back into her home. Now I was about to take advantage of that love.
"I call him Rusty." I cleared my throat. "Beneath the dirt he was a burnt orange colour. When I first saw him, he was so hungry…"
"Ignore him," Rhona had said, "if you feed him you won't get rid of him."
But I couldn't ignore the dog. He followed me everywhere. He was young with a hard life written all over him. He had fleas, stick-out ribs and a weeping sore on one of his legs. I took him to a local vet.
"He has a lovely nature Mum and I… I couldn't just leave him. I'm sorry. I should have consulted you first but–"
"You're bringing him here?"
"Yes, an ex-pat couple are looking after him just now but I've made arrangements for him to be flown over."
Mum continued to look at his picture, the one with his bright eyes and happy face. The face of a dog who was being looked after and loved for the first time.
I couldn't take that away from him.
"What do you think Mum?"
She'd had dogs for most of her life until her beloved Sheba died. I knew she would understand my sentiment. But it was a huge commitment.
"It sure beats a fridge magnet," she said with tears in her eyes, "Rusty… I can hardly wait to meet him."
"Love you Mum," I said hugging her.
Rusty, Mum and me – he was going to be one spoiled dog.
---
Our My Weekly Favourites series of lovely short fiction from our archives continues on Mondays and Thursdays. Look out for the next one.
Don't forget – you can find brand new, uplifting short stories every week in My Weekly magazine! Subscribe now for a great money-saving deal.