Essential Ironing Tips From Lynsey, Queen Of Clean
---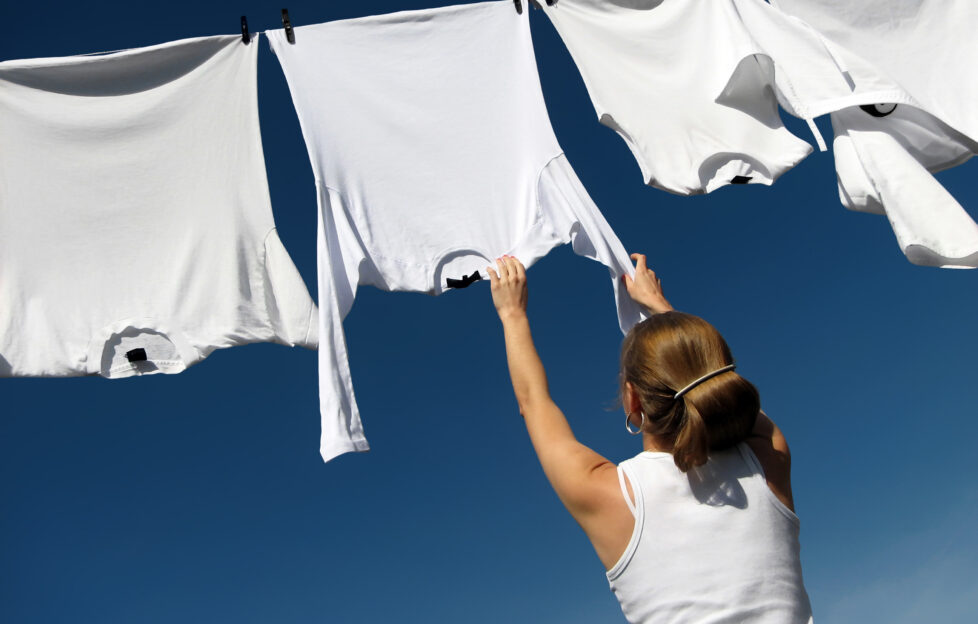 Pic: Shutterstock
By Lynsey "Queen Of Clean", www.morphyrichards.co.uk/turbosteam
1 Get ahead of creases
As you empty your tumble dryer or take the washing off the line, assess each item as you may find with a quick shake and hang, you can stop creases forming saving valuable ironing time. 5 minutes checking this can save you a mountain of creased ironing building up.
2 Split the ironing into piles
Check labels, and see what temperatures garments actually need, then create separate piles for each temperature type. Start with the lowest temperature and work your way up, turning the heat dial as you go. But the really good news is, if you are using the Morphy Richards TURBOSTEAM Pro with Intellitemp you won't need to worry about this tip as it sets the perfect temperature, allowing you to iron jeans and silk without switching settings, saving you time AND protecting your clothes. Brilliant!
3 Lights on
Always iron in a well-lit room so you can see exactly what you're doing and don't miss any creases.
4 Get your hangers ready
Before you start, make sure you have plenty of clothes hangers to hand and a little rail/some over the door hooks so you can hang as you go. This has the benefit of ensuring no creases form and makes your ironing easier to put away. Not everything will need a hanger so fold these flat and place on a cool even surface.
5 Ironing board 
Use a good sturdy ironing board that does not rock and wobble and ensure it is the right height for you, so you don't end up with a bad back. If the height of the board/table is approx. belly button level, then it should be ideal for ironing without straining.
6 Iron inside out 
Dark clothes in particular should be ironed inside out to stop the sheen that you sometimes get as hot iron melts the yarn fibres. Be sure to iron silk, satin, linen and denim inside out too.
7 One side only
Want to halve your ironing time? Do not over iron! You don't actually need to iron both sides of the garment especially if you are using a good iron, the Morphy Richards, TURBOSTEAM range is so powerful that one side is certainly more than enough, over ironing can ruin your clothes.
8 Iron damp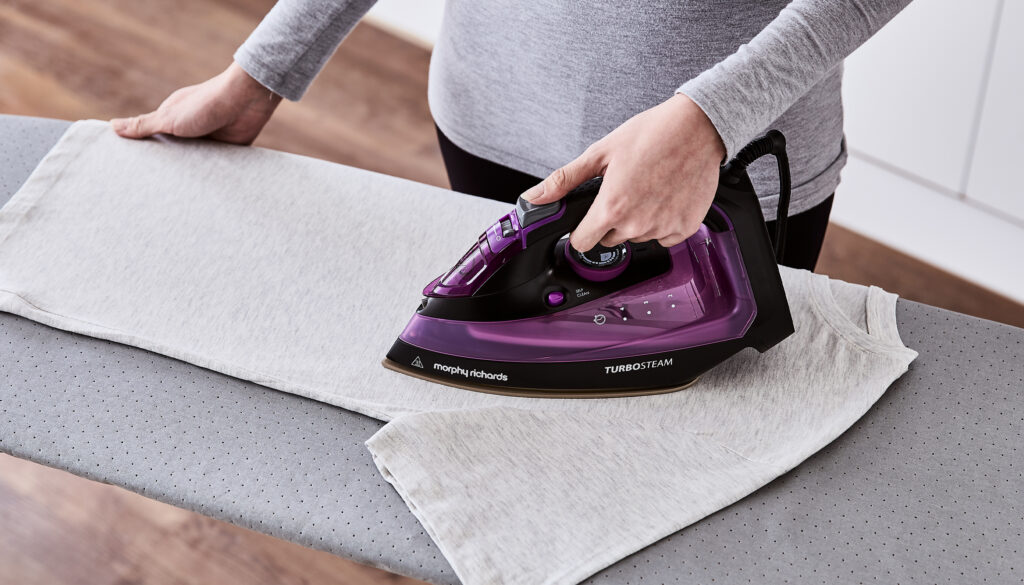 Pure cotton items and linen can be a real pain to iron as you spend eternity going over and over the same crease! Iron these items slightly damp or have a water spray to hand and spritz as you go and you'll breeze through these items in no time.
9 Keep your eyes peeled for stains
If you spot a stain, the worst thing you can do is run the iron over it as the heat will set it into the garment fibres.  Instead, give the item a cold soak with white vinegar, pop in the wash, leave to dry and only then get to work with your iron.
10 Iron care
As I always say 'Care for the things that care for you':  Make sure your iron has fully cooled down before putting it away, empty out the water tank to ensure that limescale doesn't build up and give the plate a wipe with a damp cloth.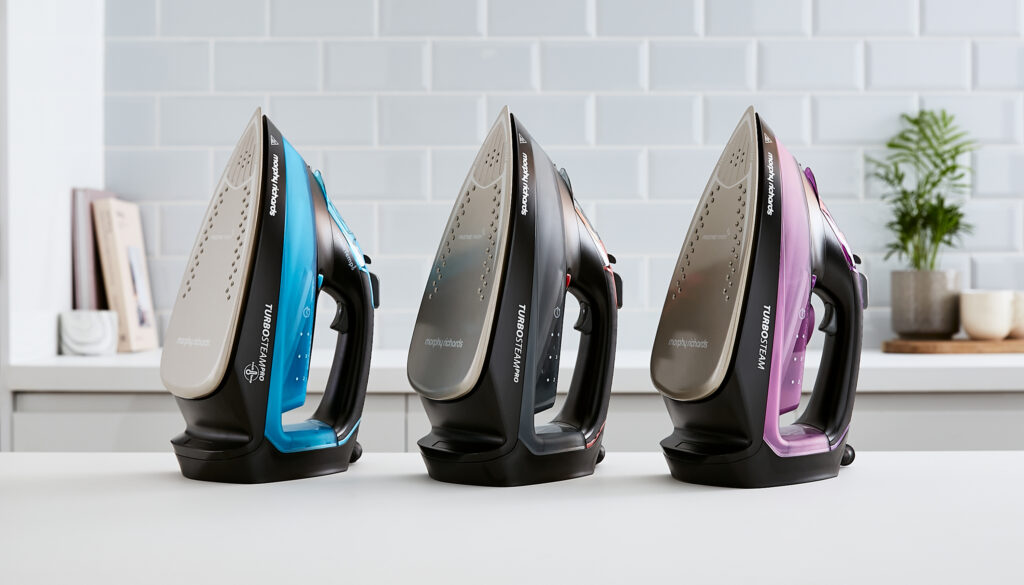 Morphy Richards Turbosteam, starting from £54.99 at Argos, John Lewis, Very, Amazon, AO.com
Leading kitchen and home appliances brand Morphy Richards has unveiled its most powerful steam irons with the new Turbosteam range. The Turbosteam range from Morphy Richards includes 3 of their most powerful steam irons – offering up to 55g of steam output plus an extra steam boost shot of 200g – so you can power through the toughest creases with ease.
Designed and tested in the UK, the Turbosteam range offers a market-leading guarantee of 4 years. Turbosteam irons also feature a soft touch handle, cable storage clip and an easy view water window to help you see exactly how long the water in your iron will last​, plus an extra-long 3m cable so you're not restricted to using it where your nearest plug socket is.
For more information, visit: www.morphyrichards.co.uk.