M&S's Walnut Fridge Cake For The World's Biggest Coffee Morning
---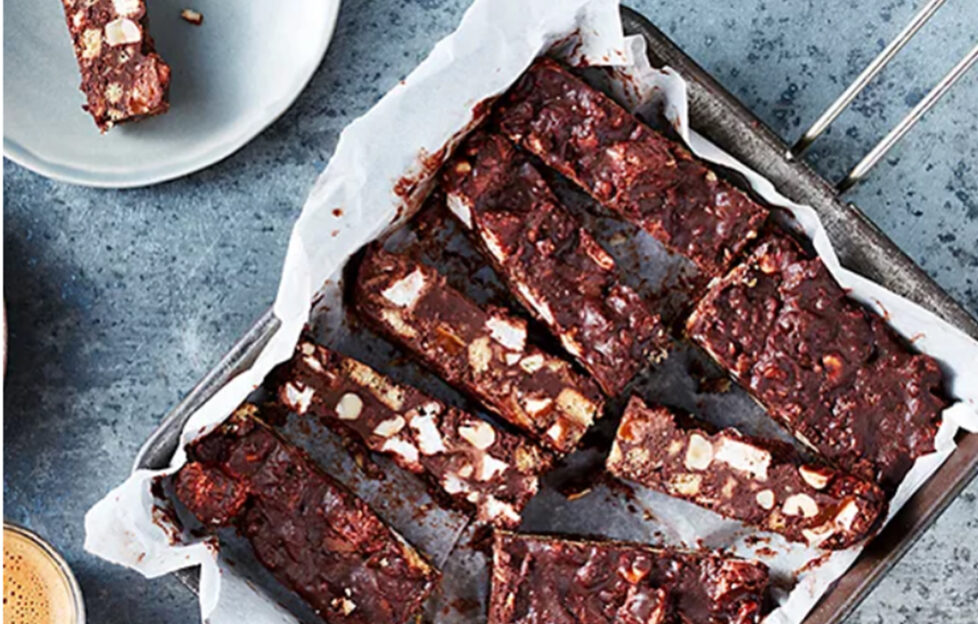 Get your coffee morning baking off to a great start with some deliciously indulgent chocolatey fridge cake slices!
Macmillan's annual Coffee Morning is dedicated to bringing people together over a cuppa to raise funds for people living with cancer.
This year's official date is Friday, September 24, but a Coffee Morning can be held any time. Your event, big or small, will help the charity directly support people living with cancer.
Macmillan is doing whatever it takes to provide emotional, financial and clinical support for people living with cancer who are going through a challenging time. The charity is almost entirely funded by donations.
This recipe is provided by M&S, Headline Partner of Macmillan Cancer Support's Coffee Morning. Find out more and sign up for the Macmillan Coffee Morning.
Grease and line a large baking tin with baking paper.
Place the digestives in a freezer bag. Crush with a rolling pin until they're broken into a mixture of smaller pieces, with none bigger than a 10p piece. Set aside.
In a large saucepan, melt the butter or margarine and the chocolate over a low heat. Keep stirring until melted and smooth. Remove from the heat and allow to cool for 5min.
Stir the crushed biscuits, most of the marshmallows, ⅔ of the chopped mini whips or walnut whips, and the dried fruit, if using, into the chocolate mixture until all your stir-ins are coated.
Tip the mixture into the lined baking tin and spread it out into the corners. Decorate with your remaining marshmallow pieces and chopped-up walnut whips, pressing lightly into the mixture.
Chill for at least 2 hours, then cut into fingers.

Top tips:
Add a handful of chopped hazelnuts, walnuts or almonds.
Break in different types of biscuits – whatever you have to hand!
Add chopped chocolate bars or your favourite M&S treat bags to make it even more indulgent.
Add a handful of cereal, such as puffed rice or cornflakes, for extra crunch.
More super-easy fridge cake recipe inspiration here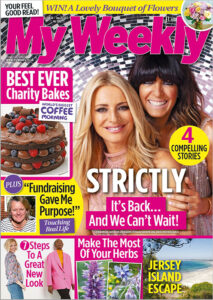 Find 5 more fabulous recipes for the World's Biggest Coffee Morning in this week's My Weekly – out now, £1.60. Or subscribe for a great saving on the shop price!