How To Prep Your Hair For Autumn And Winter
---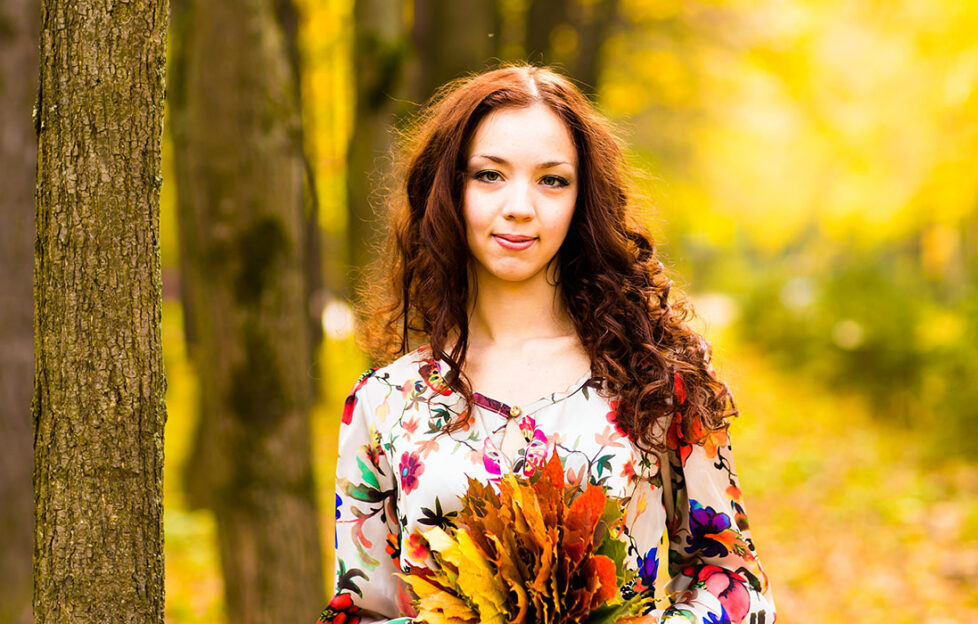 Pic: Shutterstock
The temperatures have dropped, your wardrobe has changed, and you've even switched up your skincare routine. It's time to give your haircare products a seasonal makeover too.
The colder, drier autumn and winter air combined with the artificial heat from hairstyling tools can strip your locks of moisture. This can result in brittle ends, pesky flyaways and a flaky scalp.
The expert hairstylists from Neäl & Wølf, along with Nicole Petty of Milk + Blush, have us covered. Here they share the best advice on how to ensure your hair keeps on shining, even when the sun's not.
Here are five tips from Neäl & Wølf:
Ditch the dry shampoo
Dry shampoo is a summer saviour for refreshing locks between washes. However, because it's designed to absorb oil, particularly from the roots and scalp, it can lead to breakages and dandruff during the colder months.
If you can't make it through autumn and winter without dry shampoo, try using less than usual, or using it less frequently. After all, you can always tuck your hair away under a woolly hat if you're having a bad hair day!
Alternatively, products like TEXTURE finishing spray do the job of dry shampoo while also helping your hair retain its natural volume.
Use a treatment mask
Our hair loves a luxurious replenishing mask just as much as our skin does! Neäl & Wølf's HARMONY Intensive Care Treatment is your secret weapon to smooth, soft and shiny locks throughout the harshest winter months. It contains a blend of deeply nourishing conditioners and should be gently massaged through the hair for 3-5 minutes to give your hair some TLC.
For extra nourishment, leave it in your hair for longer to soak up the moisture.
Take a break from heat styling
Our beloved hairdryers can be one of the main culprits in creating or worsening dry winter hair. But don't take that as a licence to walk outside with your hair still wet. Cold temperatures can make your hair shaft expand, leading to more breakages.
Try air drying your hair as much as possible before blow-drying on a low heat with a heat protector – such as Neäl & Wølf's GUARD –  and, where possible, keep heat styling to a minimum. You could even embrace your au naturel locks for a change. Trust us, your hair will thank you.
Oil up
Adding a nourishing hair oil to your routine will help replenish your mane with moisture. VELVET, from Neäl & Wølf, contains a blend of three natural oils: argan, avocado and jojoba, designed to transform rough, unruly hair into shiny, healthy-looking locks.
Apply a small amount of the serum to clean, damp hair and style as desired. It will keep your hair looking, feeling and smelling great!
Keep it trim
It's easy to put off that haircut. But heading to your favourite salon for regular trims will remove damaged hair, combat split ends, and help your locks radiate shine throughout the colder months. Freshly cut ends also help detangle hair, making it more manageable.
And after a difficult couple of years for salons, there's no better way show love to your favourite hairdressers than continuing to support them through the winter.
Shop Neäl & Wølf's luxurious range at your local salon or at www.nealandwolf.com. 
Meanwhile haircare expert Nicole Petty of Milk + Blush shares her top tips and tricks for prepping your hair for the autumn season and protecting it from the elements.
Change up your colour…
Now that summer is over, it's time for a hair refresh before the harsh weather sets in.
Try swapping out light blonde locks for glossy, maintainable darker shades like rich chocolate, or even deep espresso for the hottest brunette hues this season.
Or try upgrading classic autumnal shades. The balayage trend isn't going anywhere, so look to darker roots with red, plum or copper ends for a multi-dimensional fall look.
If you can't bear to part with your blonde tresses, face-framing highlights aren't going anywhere anytime soon. Take inspiration from Queen Bey herself with her stunning caramel money piece look for a subtle way to brighten hair without having to use too much damaging bleach.
…and your diet
With Halloween and Christmas creeping up, it's easy to over-indulge. But did you know a less well-balanced diet can significantly affect the quality of your hair and even prevent growth?
To best maintain the lustre of your locks, add foods that are high in nutrients, such as oily fish, legumes such as lentils, peas and chickpeas, lean protein, nuts, and leafy greens.
Autumnal favourites such as pumpkin, mushrooms and butternut squash are full of nutrients including iron, vitamin E and vitamin C which all help promote healthy, strong hair.
Just remember to lay off sugary treats over Halloween – high blood sugar levels can inflame your scalp which could lead to hair loss.
Switch out your hair bands
Traditional hairbands, especially those with metal fastenings, can wreak havoc on hair, particularly when hair is more vulnerable to breakage during the colder months.
So, consider changing up your hairbands to avoid unwanted layers!
Scrunchies won't pull your hair and can reduce headaches from hair being pulled too taut by a hair elastic. Plus, they come in all different colours, patterns and fabrics, making them the perfect hair accessory to match your autumn wardrobe.
Tackle static hair
Do you find your hair becoming more static as the weather changes? That's because there's less moisture in the air during the colder season, drying your hair out and causing strands to take flight.
The best way to prevent static is to keep your hair moisturised, so give it a little extra TLC with a hydrating hair mask once or twice a week.
Look for hair products containing ingredients such as honey, mango or shea butter and coconut, almond or argan oil – all known to hydrate, moisturise and soften brittle and dry hair.
You could even consider investing in a humidifier to rehydrate the air in your home and add more moisture to your mane.
For an easy quick fix when you're out and about, keep a dryer sheet in your bag to wipe away static, like this viral TikTok video.
Do you have a great hair care tip? Send it (with a photo) to the address in My Weekly magazine and you could win £25 if we publish it!