Easy Choc Mousse For National Chocolate Week!
---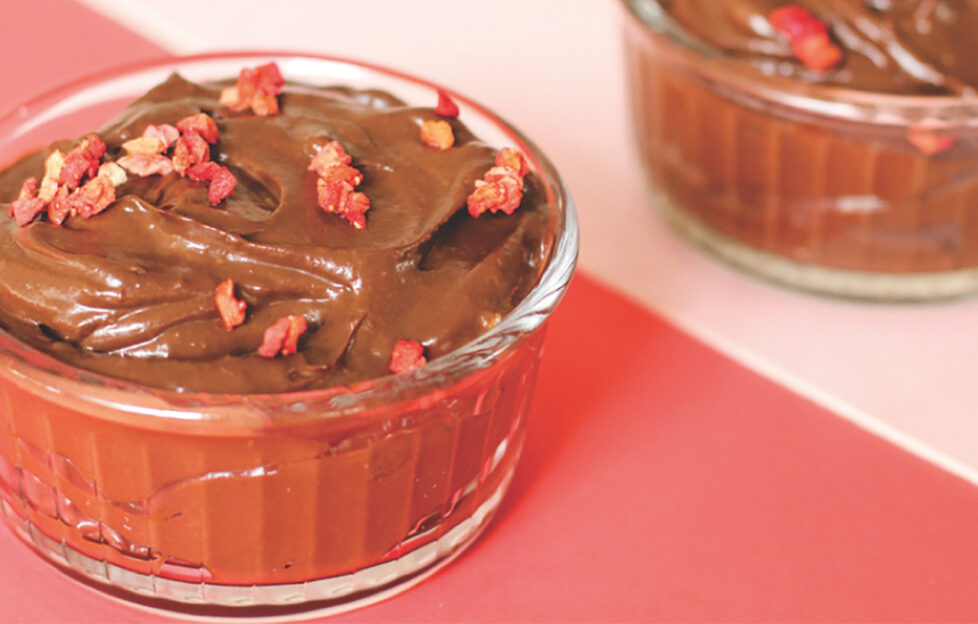 Next week is National Chocolate Week! Get yourself all set with this quick recipe from Little Cooks Co, which uses avocado to give a lovely creamy texture. This and other natural ingredients mean this delicious mousse is packed with goodness.
Preparation Time: 5min
Cooking Time: 5min
Simply blend all of the ingredients in a food processor!
You may need to stop a few times and scrape the sides of the food processor down with a spatula, to make sure the end result is smooth and creamy.
Use on pancakes, in porridge, or pour into small glass jars and pop them in the fridge ready to serve.
Little Cooks Co produce a delicious, healthy and fun monthly recipe kit, for kids, delivered to your door. All recipes are designed by a registered nutritionist and based on latest science and research. The recipes use whole natural ingredients, no refined carbohydrates, and all those in the box are organic. From £8.33 a month. Visit littlecooksco.co.uk for more details.