Walk This Way To Winter Wellness
---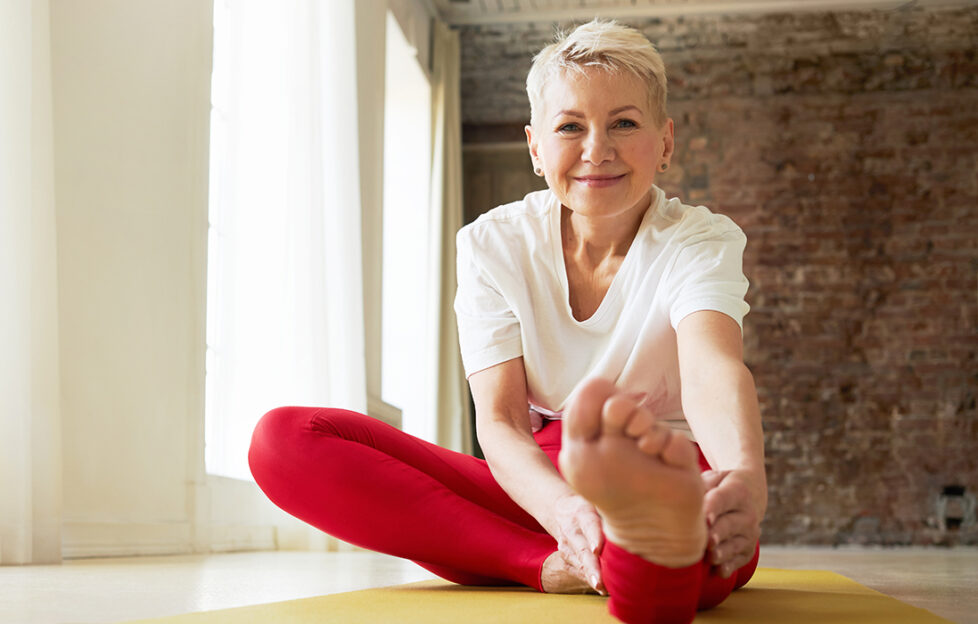 Pic: Shuttestock
By Dina Gohil, Founder & MD of DG Podiatrist Ltd, (BSc (Hons) MChS, HCPC Reg.
With our feet out "on show" during the summer months, there's more of an incentive to keep up with a regular footcare regime. However, as the colder months draw in and your feet retreat to the safety of a cosy pair of boots, don't think "out of sight, out of mind" – it's important to remember to take care of your feet all year round, especially in winter. The combination of colder weather and heavier footwear can really take a toll on our feet – leaving you with dry soles and cracked heels.
Luckily for us, expert podiatrist Dina Gohil, Founder & MD of DG Podiatrist Ltd, (BSc (Hons) MChS, HCPC Reg.), is here to help with her top tips to keep your feet healthy this winter:
1 Ditch dry skin
Dry skin occurs particularly in colder weather, so in winter our skin can really suffer! Cracked heels are a common problem in winter months, with the lack of moisture causing the skin to become fragile and break. This can be extremely painful! 75% of people suffer from cracked heels – and extra special care needs to be taken to help keep this dryness at bay and help the skin to feel softer.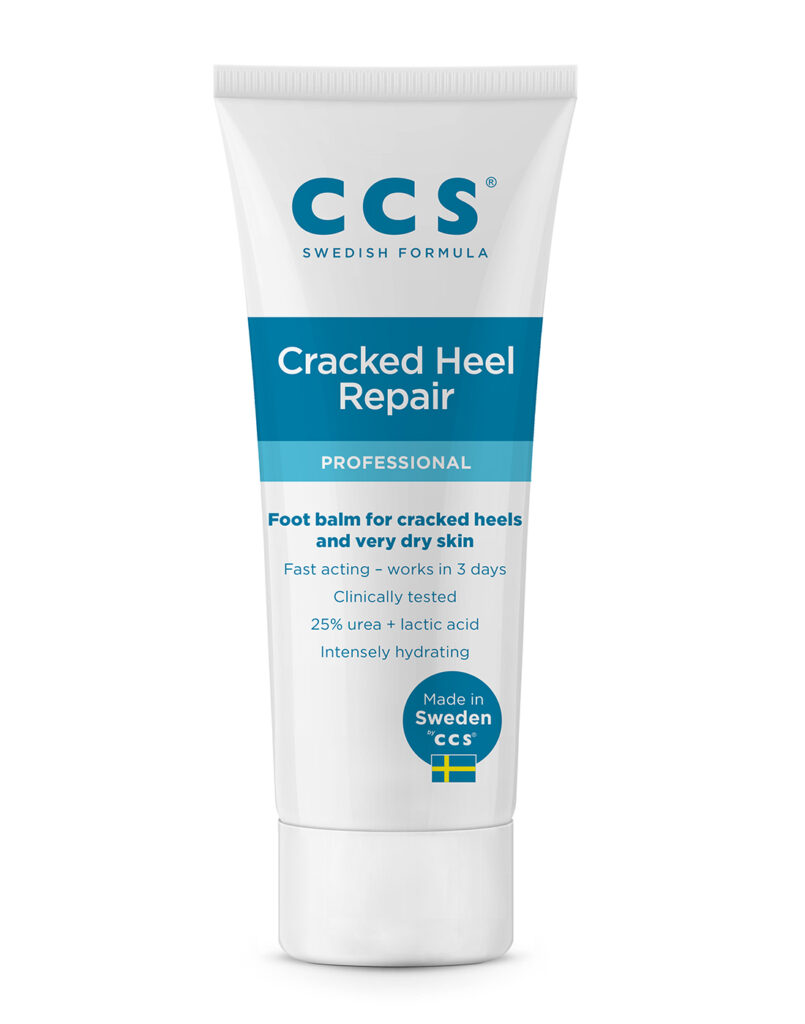 Foot heel balms are a popular choice as they provide more intensive care to repair the skin. CCS Heel Balm contains 25% urea and lactic acid which exfoliates, softens and moisturises the skin, helping to repair cracked or dry heels. It's been used by podiatrists for over 40 years! Results can be visible as early as three days after use.
2 Footwear fit for purpose
Step this way to winter wellness! Walking, running, hiking and cycling have seen a surge in popularity during the past year – a great way to get up from the couch and out in nature whatever the weather. It's all about choosing the right gear.
Make sure you choose appropriate footwear to keep your feet warm, dry and protected over the winter months, so consider choosing waterproof and supportive boots, shoes or trainers for your 'off duty' footwear. Although this seems obvious, give your feet space and wear shoes that fit to avoid common but painful problems such as blisters, corns and calluses. If you really can't face the elements, then be sure to still do some basic leg exercises to keep the blood flowing around the body.
Running shoes are designed to let heat escape, but in chilly weather the cold comes right in. So, to keep your feet warm and dry, make sure to use a waterproof treatment on your shoes, wear good quality sports socks and dry out trainers after use in really wet and muddy conditions. Perspiration and damp conditions can lead to foot problems such as fungal skin infections, which can cause the skin to crack, flake, blister and itch. In toenails, fungal infections can cause the nail to become brittle, discoloured or even lift off. At-home products such as Nailner not only treat the infection, but also improve the appearance of the affected nail.
3 Pause the polish
Most of us will be shelving our flip flops and sandals for the next few months and swapping them for warm woolly socks and slippers So, now that summer has come to an end it's the perfect time to give your toes a break from nail polish.
Nail polish and artificial nails can be very dehydrating for nails and can put you at a higher risk of developing a nail fungus. This can cause ridging, scaling, brittleness, discolouration and white flecks. So, in winter it's important to be kind to your toenails by letting them breathe and keeping them polish-free for the majority of the time. Then, you can glam-up with a spiced-berry or gold-sparkle nail polish for festive nights out.
4 Manage the moisture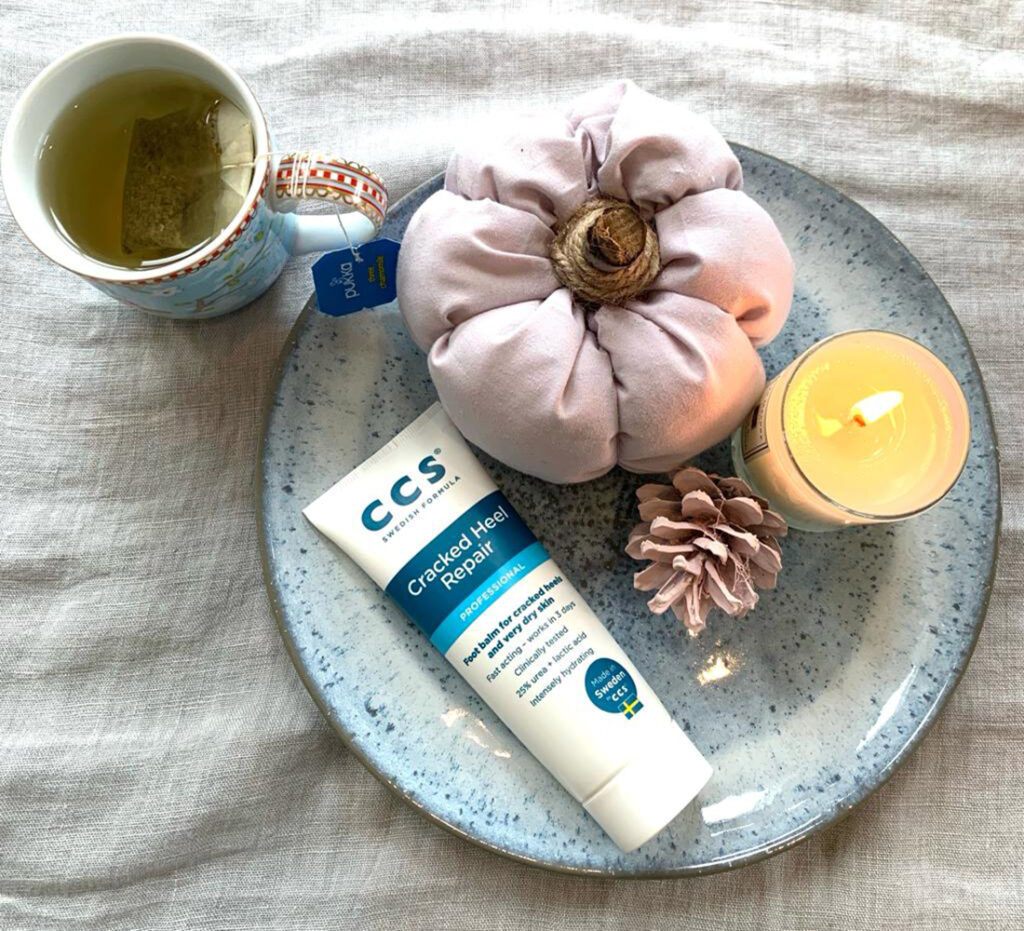 Fine films of water and lipids cover the skin as a protective barrier which keeps your skin soft. Without the correct balance of moisture on your skin, softness can fade. In winter most people tend to wear extra thick socks in heavier duty boots or shoes. This will cause your feet to sweat, naturally creating a damp, warm environment in which bacteria can thrive.
Regularly using a good quality, moisturising foot cream is the best way to help prevent and relieve cracked dry heels. CCS Foot Care Cream contains natural ingredients such as Urea, a naturally occurring moisturiser in the human body. Urea effectively softens, moisturises and improves the skin's protective barrier to help revitalise dry cracked skin and help keep feet hydrated.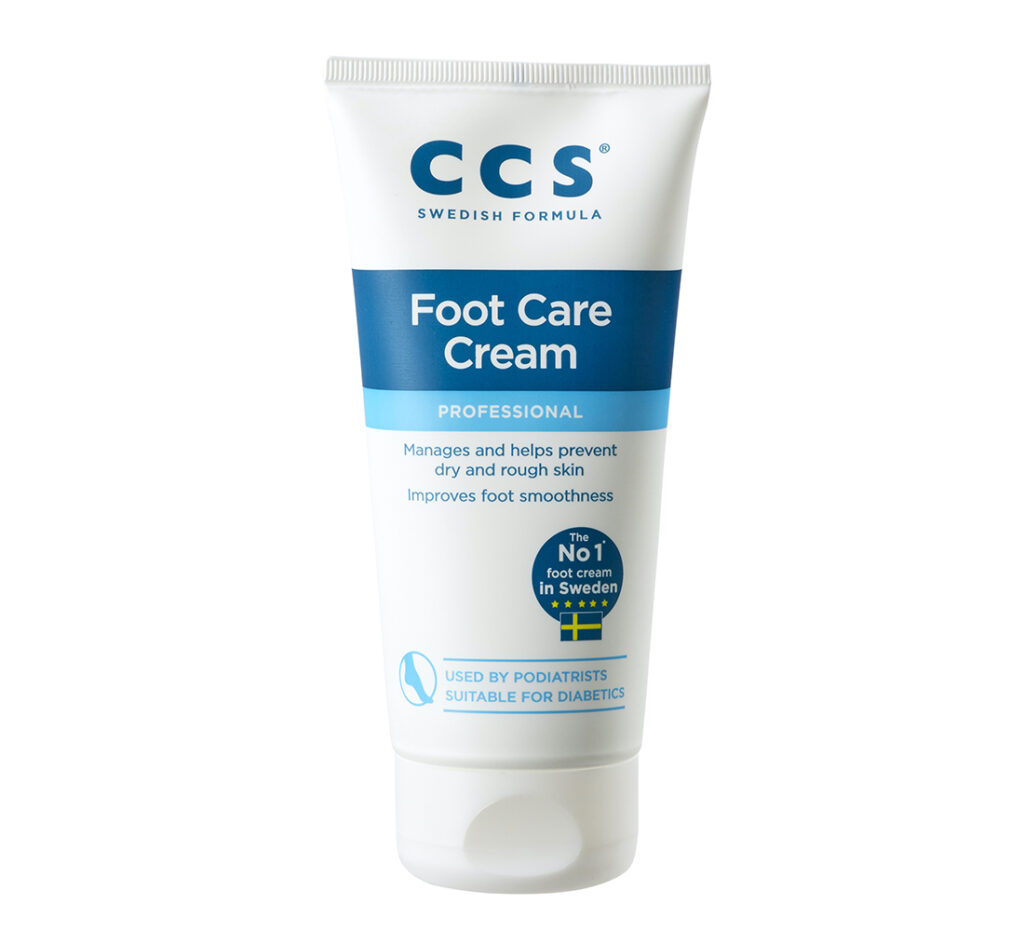 If your type of winter wellness happens on a yoga mat, it pays to keep your feet soft and supple when perfecting the perfect pose or to look good in a downward dog. By doing barefoot exercises, this can also help strengthen the foot and ankle, improve muscle strength, increase flexibility, and allow for proper movement and therefore allow you to move, expand, rotate and stretch as needed.
5 Keep your feet warm
To avoid painful conditions such as chilblains during the colder months, keep feet warm by wearing woollen socks or put an extra blanket over your feet. Chilblains can be exacerbated by abrupt changes in temperature, such as a hot shower or bath, and while there's nothing quite like a cosy self-care Sunday enjoying a long hot bubble bath when it's freezing outside, be careful of overindulging. Excessively hot water tends to strip your skin of its natural protective oils which can lead to dry skin. So, alternatively try a warm water soak for your feet to reduce the removal of natural oils and help them to regain their normal temperature gradually.