Meet Our New Guest Book Reviewer, Linda Hill!
---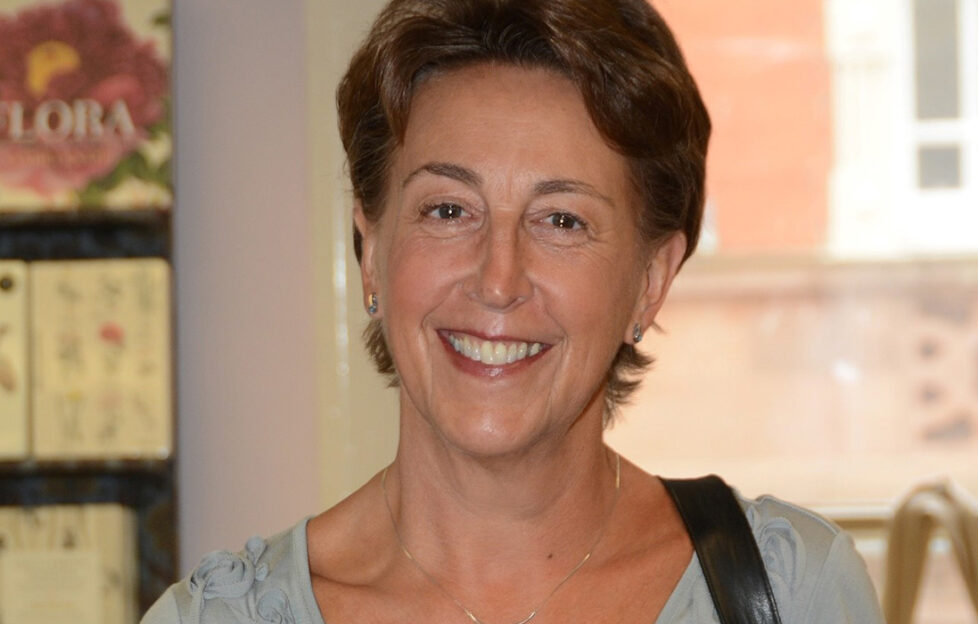 Award winning book blogger Linda Hill has a huge passion for reading fiction, and we're delighted to welcome her to the My Weekly family!
She's going to be reviewing some great forthcoming titles for myweekly.co.uk – check in regularly to read her book reviews.
Tell us a bit about yourself, Linda…
Ironically, I was actually a late reader as I have very poor sight. But after an uncertain start and getting glasses just before my eighth birthday, I went on to work in education, first as an English teacher and Head of English, before moving into educational consultancy and inspection.  So literacy and reading have always been a very important part of my life.
When I'm not reading I love to travel. I have been all over the world from Antarctica and Australia to Zambia and Zanzibar. I enjoy gardening, wildlife and walking as much as possible too.
What first inspired you to get into book blogging? How long have you been doing it?
I began blogging at Linda's Book Bag in February 2015 as a means to keep track of my reading and to spread the joy of books. I'd decided life was too short to keep working so it was time to 'retire' and indulge my passions.
Previously I'd been a reader panel member for Love Reading and after I joined a U3A reading group, I thought I'd give blogging a try. I didn't realise those tentative steps would become such an obsession.
How many books do you read on average each week?
I average two to three books a week, depending on how busy I am with other things. Although if I'm on a beach holiday that might be as many as 10 or twelve in a week.
The trouble with blogging is that it actually takes time away from reading. At the height of the pandemic last year I was receiving over 200 emails a day asking for places on my blog and they took considerable time to work through.
Tell us about a couple of highlights since you began blogging.
It's so hard to select just one highlight because there have been so many. I've met wonderful people, interviewed authors in real life and virtually, been involved in my local literary festival, won awards, given talks, been interviewed on the radio, in magazines and online and it's been very exciting.
However, I think the main pleasure has come from the friends I've made. Authors and other bloggers have become friends in real life as well as virtually.
What genres do you enjoy most? Tell us about some of your favourite authors or books.
Actually I love most genres although I'm less keen on sci-fi and I think I'm too suggestible for the horror genre as it tends to give me nightmares!
I love pretty much everything else from children's fiction to poetry. However I'd say my preferred genres are literary fiction, psychological thrillers and women's fiction.
I love books that are character driven. My favourite authors are those who can touch me emotionally through their writing, whether that's making me laugh or cry. Catherine Isaac would be a good example, but there are far too many to mention.
Where and when do you like to read?
In an ideal world I'd be reading in a beautiful garden with the sun blazing down, the sound of the sea in the distance and a pot of tea beside me. I read whenever I get a moment, but outside is always preferable for me.
That said, in the winter my husband and I have 'library time' where we read for an hour between 4 and 5pm. It's just getting dark; too early to get dinner ready and too late to head out somewhere so we read then.
I always read last thing at night although I'm getting to the age where I read the same paragraph several times over as my eyes don't seem to want to stay open!
Have you ever thought about writing your own novel? What genre would it be?
I've been lucky to have had well over 20 non-fiction books published in the past and I have actually written my first novel. It's women's fiction and pretty dreadful – a typical first novel I think.
It starts quite well as I had a long time to perfect the first 20,000 words or so and then a large publisher asked to see the whole manuscript. I hadn't got a complete novel so I dashed off over 55,000 words in two weeks to be able to submit. They sent me a very kind rejection!
What books have you particularly enjoyed reading recently?
I have loved so many books in the last 18 months or so. I think it's because they've been such an escape from world events. One that I'm still enjoying and would make a fantastic Christmas gift is A Poet For Every Day of the Year by Allie Esiri. It does exactly what the title suggests – gives information and some poetry from 366 poets.
My favourite novel this year so far is probably Always, in December by Emily Stone. It's so romantic and quite heartbreaking – and I love a book where I can have a good cry!
Read Linda's review of Tracy Rees' The Rose Garden here, and don't miss a fabulous short story from Tracy in this week's issue of My Weekly – on sale now!
Check out myweekly.co.uk and  lindasbookbag.com for lots of wonderful book reviews from Linda. You can also find her on Twitter at @Lindahill50Hill, on Instagram at ljh50hill, Facebook at LindasBookBag  and Goodreads.