Our Brand New Fiction Podcast!
---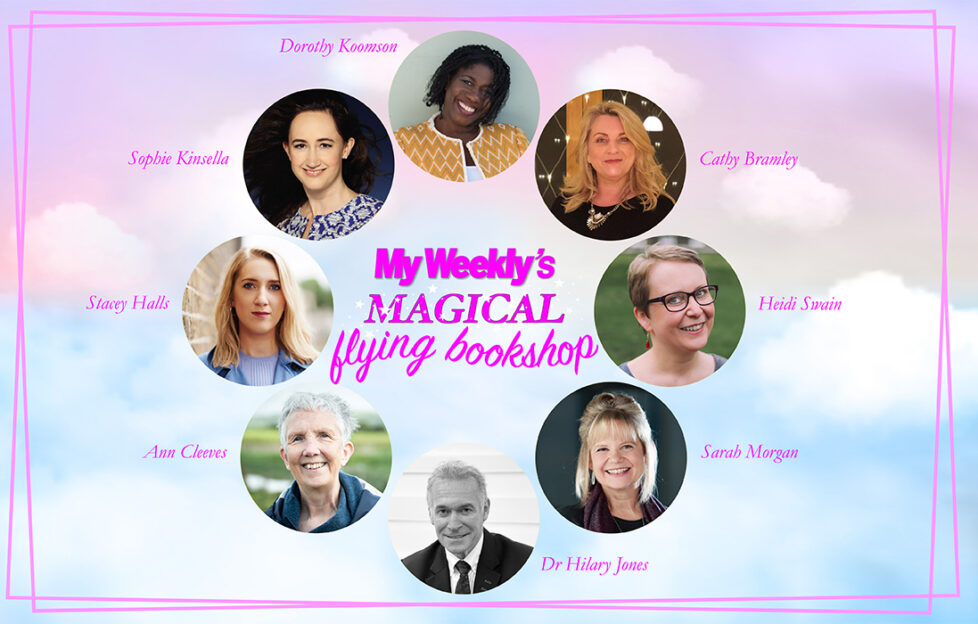 If you want the perfect companion for your mid-morning break, whether that be a cuppa and a biscuit or a walk round your local park – the new My Weekly podcast is for you! We talk to all your favourite authors, with series 1 starting November 4!
Sponsored by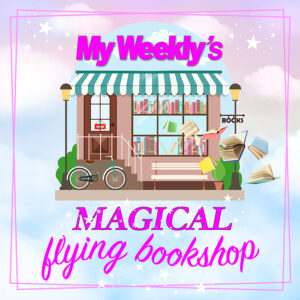 While you whizz away, or sit back and relax, you can listen to the conversations at our fictional bookshop, which we have affectionately named My Weekly's Magical Flying Bookshop. Enjoy a cosy chat, served with a slice of a story read by the author, along with a review of the latest books.
Podcast creator Claire Gill says,
"Our research showed that our readers were starting to listen to podcasts, coupled with the fantastic response we had from our live event with author Adele Parks,  a gem of an idea started to form in my mind – a podcast. It needed to be atmospheric, keeping in with My Weekly's brand and ultimately something for the readers, time for themselves.
It's been so exciting to see the concept come to life with so many big authors involved.
Series 1 includes My Weekly favourites Ann Cleeves, Sophie Kinsella, Dr Hilary Jones and Dorothy Koomson, amongst others – and a new episode will launch every Thursday! Listen to our trailer now.
---
Send in your questions
We'd love you to get involved! What would you ask the line-up above? Send us your questions and we'll ask our authors to answer on the podcast! It's simple, either type your question and email it to flyingbookshop@myweekly.co.uk, or record your voice on your phone and add the audio clip to the email. We can then play your questions during the podcast. Don't forget to put the words "podcast" and whatever author the question is for in the subject header – and please include your name on the email, too. Or, if you would prefer to phone, leave a message on 01382 575486, including your question, the author's name, and your name. We'll be speaking to Cathy Bramley, Heidi Swain, Stacey Halls and Sarah Morgan soon – send your questions now!
---
What is a podcast?
It's simply an audio show, and you can listen to it any time that suits!
When does the series start?
The series starts Nov 4, 2021, and dates for the full line up are below.
Where can I access the podcasts?
You'll need a podcast app. You might find one installed on your phone or tablet already, but if not, search for a suitable app in your app store. Popular ones include Apple Podcasts, Spotify, Pocket Casts, Google Podcasts and Amazon Music. Once you've downloaded the app, use the search facility within the app to find My Weekly's Magical Flying Bookshop any time from Nov 4. All available episodes will be listed.
Series 1 – the full line-up