BBQ Jerk Skewers With Mango & Black Bean Rice
---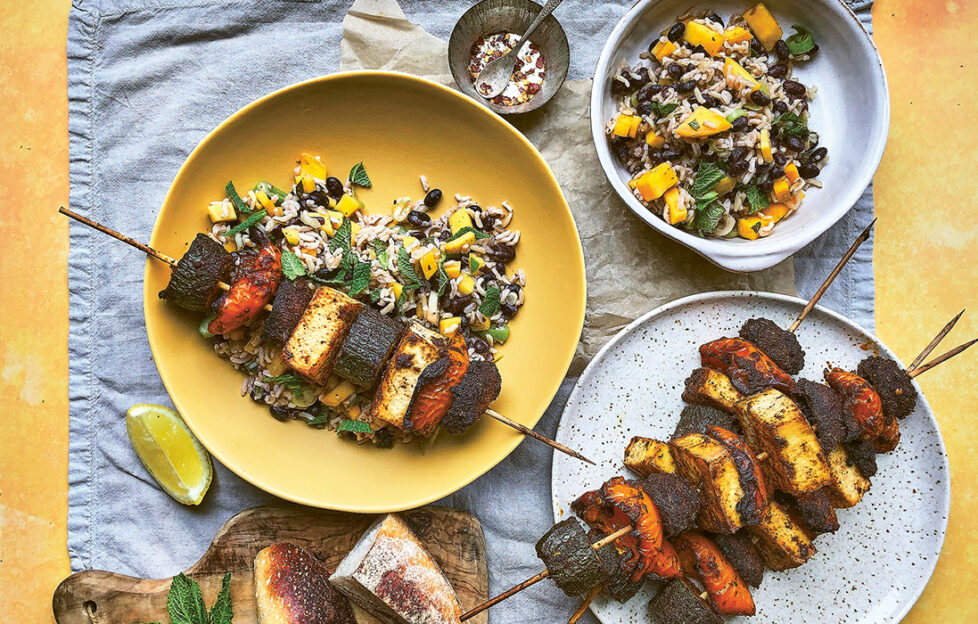 Pic: Rebel Recipes
These tasty and fun BBQ veg and tofu skewers have a punchy jerk flavour and make the perfect family meal. Cook on the barbecue or bake – both ways are delicious!
Preparation Time: 15min+30min marinading
Cooking Time: 25min
Serves: 2 (4 skewers)
To make the marinade: Mix the spices in the jar with the oil and sugar.
To make the skewers: Cut up the courgette, peppers and tofu into cubes. Put the veg in one tub and the tofu in another. Cover both in the marinade and mix carefully,
making sure it's all covered. Allow to marinate for at least 30min.
When ready to cook, add the veg and tofu to the skewers. You can either bake in the oven or add to a BBQ.
To bake: Pre-heat your oven to 180°C. Line a large baking tray with tin foil. Place the skewers on top and bake for about 25min until cooked through.
On the barbecue: Carefully place the skewers onto the BBQ and cook for 20–25min turning occasionally.
To make the rice: Peel and cut the mango into cubes. Slice the spring onion. Now add all the ingredients to a bowl and mix to combine. For the dressing, add all the ingredients to a jar and mix to combine. Now mix into the rice.
Serve the skewers with the rice and a squeeze of lime.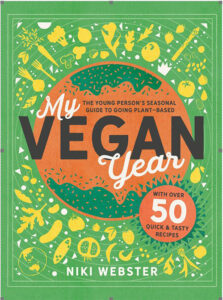 My Vegan Year by Niki Webster
Niki Webster, best-selling author of Be More Vegan and Rebel Recipes, is about to launch her third book!
My Vegan Year: The Young Person's Seasonal Guide To Going Plant Based is a recipe and lifestyle book full of great tips, published by Welbeck, £14.99.  It's out on November 30, 2021, available from Amazon.