My Weekly Special!
---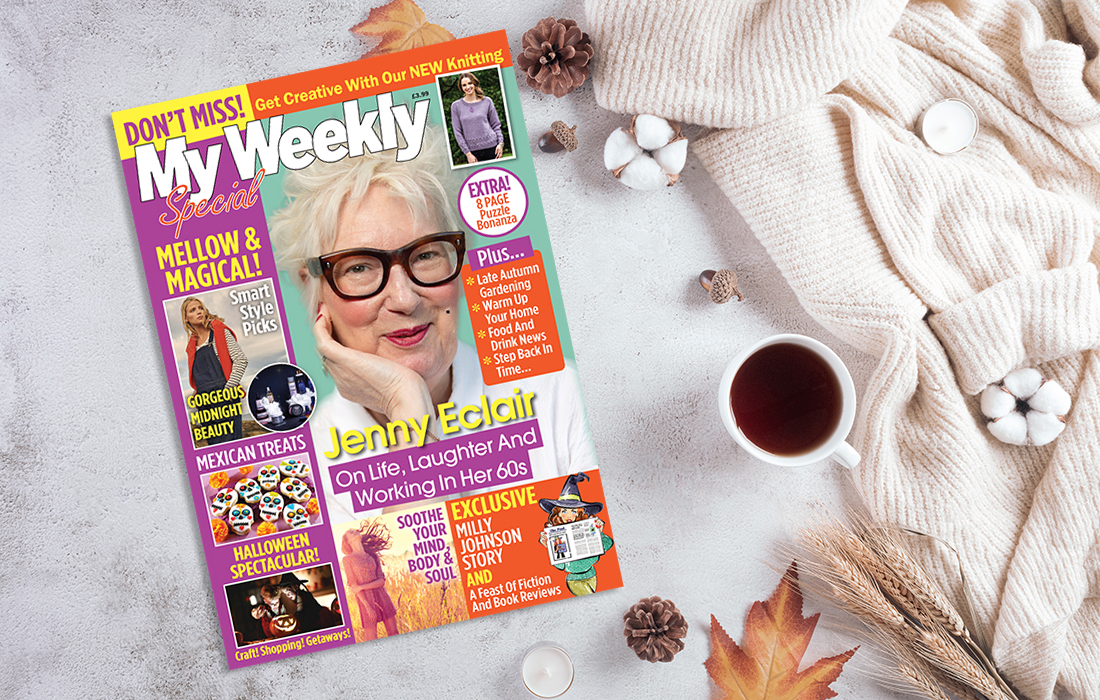 Pic: Shutterstock
We're all change this month, with lots of great new features, as My Weekly Special Editor Maggie Swinburne explains…
"First up is our new opinion feature. Have you been shortchanged with your pension? Even our cover star Jenny Eclair has a few words to say about that. There are more talking points on our new Green Scene pages – it's about time we paid a bit more attention to our shopping and living habits. We've even got a cheeky wee section of ethical beauty buys, which are fun. Our knitting needles have been clacking away – we've got two great patterns. Won't that be fun to do in all the dark and cosy nights ahead?
"Plus we have a great section on Halloween – in some ways it's more fun than Christmas, because you can just do what you like and keep everyone happy, but still put up some bunting! I know that is one of my favourite things to do, as is having a good read of our stories. I am so glad we have Milly Johnson writing for you – it really makes my day when I see her name!"

---
Here's a peek inside the pages:
Our cover star Jenny Eclair is still working hard into her 60s. We catch up with her as she talks about her hilarious new stand-up show
Read multi-million bestselling novelist, Milly Johnson's latest "Finding Molly" column
"We're all talking about" is our new opinion feature, and this time we discuss retirement age and how it affects you
Celebrate Halloween a little differently this year with a traditional Day of the Dead feast! We have some brilliant recipes for you!
We pick out the coats, boots and jumpers we'll all want this winter
Head into the garden with our expert Hazel Sillver, as she advises on the best tulips to plant now and all the weird and wonderful pumpkins and winter squash you can grow
We've two knitting patterns for winter jumpers, both in super soft luxurious Merino wool
An insight into the latest home trends with Interiors Expert Dilly Orme, including seasonal shades, clever storage and modern vintage style ideas
On our new "Green Scene" pages, we show you how to take small steps towards safer, smarter and more sustainable living
Enjoy a big name fiction story from Santa Montefiore
Dr Philippa writes about hair loss in our "how to be health at 50+" series
Plus lots more…
On sale from October 21, 2021, only £3.99!

Available from supermarkets and newsagents (find you local stockist here), or save money with a great subscription deal.