Alcohol-Free Tiramisu
---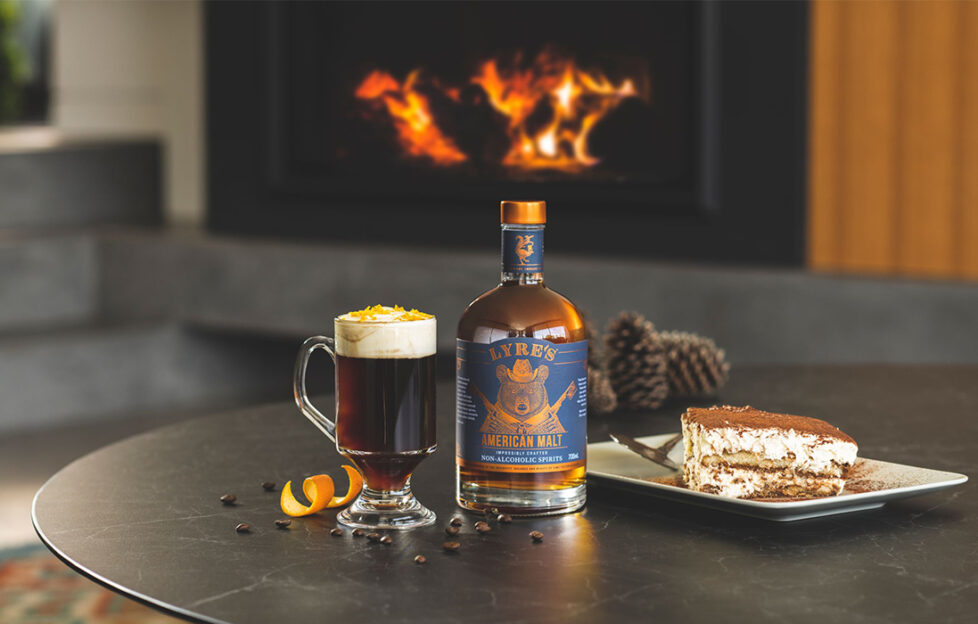 A perfect indulgent dessert for a festive gathering – with none of the alcohol but all the taste!
Preparation Time: 20min
Chilling Time: 2hrs minimum
Serves: 8-10
You will need a rectangular baking dish approximately 25cm x 30cm.
Begin by combining the caster sugar with the black coffee while hot. Stir to dissolve, then mix in the Lyres coffee liqueur and Lyres American Malt Spirit. Place in a bowl and set aside. This will be the liquid used to soak the savoiardi sponge biscuits.
Place the mascarpone, thickened cream, vanilla and icing sugar in a bowl and whisk until soft peaks form.
To assemble: Briefly dunk the savoiardi biscuits one at a time in the coffee mixture and line the bottom of your baking dish with the biscuits. Be sure to cover the entire surface and if necessary, break some of the biscuits to fit in place.
Next, spoon over the mascarpone mixture and smooth over the surface of the soaked biscuits.
Sift a layer of cocoa over the top of the mascarpone and repeat this process again so that you have 2 layers of soaked biscuit, mascarpone and cocoa.
Chill for at least 2hrs before serving to allow time for the tiramisu to set. Use a large spatula or spoon to serve.