Podcast Series 1, Episode 1: Ann Cleeves
---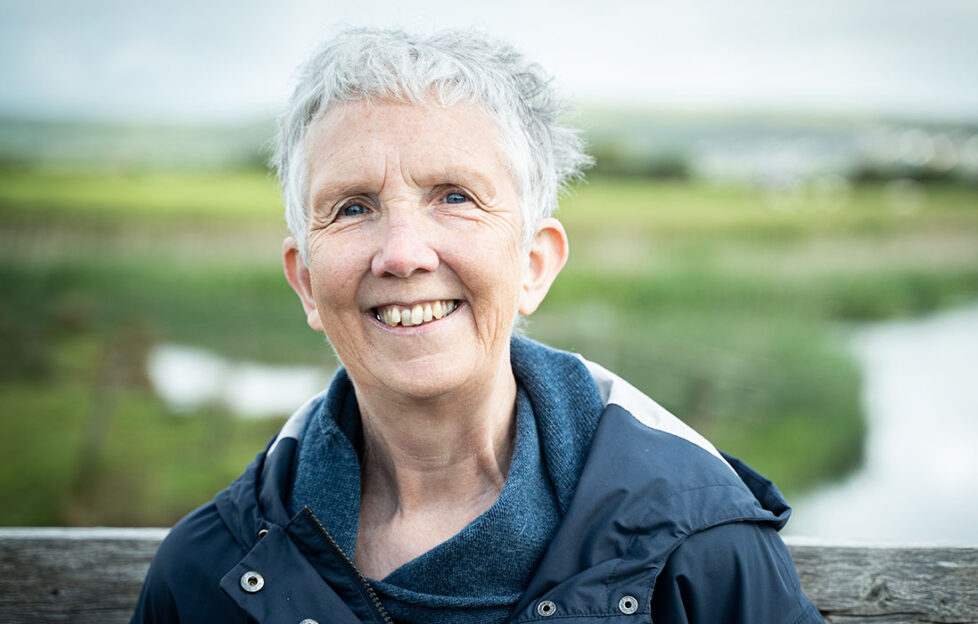 Author Ann Cleeves
Welcome to My Weekly's Magical Flying Bookshop, where you can join us each week as we talk to a bestselling fiction author, starting with crime writer Ann Cleeves. Ann's episode launches Nov 4 and you can find it here…
Sponsored by

Ann Cleeves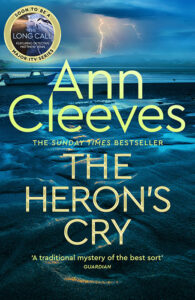 Our first author needs no introduction! Ann recently passed the incredible milestone of writing 30 books in 30 years, as well as picking up a coveted CWA Diamond Dagger, the highest honour in British crime writing. The Dagger award recognises authors whose crime writing careers have been marked by sustained excellence.
Ann has a lovely way of writing about places through the people who live there, introducing families and communities, revealing what holds them together – or pulls them apart.
During our chat we talk to Ann about her latest book, The Heron's Cry, the second outing for fictional Detective Matthew Venn (many of you will have been introduced to Matthew in the recent TV adaptation of Ann's first book in the series, The Long Call). Hear an exclusive passage from the book and find out if Ann watches her own TV dramas – and how Vera came to be on our screens!
Ann also talks about her involvement in "social prescribing", where books can change lives through the "Reading For Wellbeing" project.
In the Book Post section of the show, Ann picks a hotly-tipped book of the week from an author of her choice. We'll not spoil it by revealing all here, but it's a fast-paced political thriller, where fact and fiction merge and strong female characters form unlikely alliances. Tune in for all the details!
And we couldn't let Ann go without finding out what she's working on now! Will it be a new Vera or Detective Venn mystery for 2022? Find out during our podcast!
---
What is a podcast?
It's simply an audio show, and you can join us any time that suits! Listen to our trailer now, and find our first episode here!
Where can I access the podcasts?
You'll need a podcast app. You might find one installed on your phone or tablet already, but if not, search for a suitable app in your app store. Popular ones include Apple Podcasts, Spotify, Pocket Casts, Google Podcasts and Amazon Music. Once you've downloaded the app, use the search facility within the app to find My Weekly's Magical Flying Bookshop any time from Nov 4. All available episodes will be listed.
You can also find Episode 1 via this link: https://pod.fo/e/f4d34.
What's the format of the show?
Our show is split into three sections – Reading Corner, where the author reads an exclusive short story, or a passage from their latest book; Quiz The Author, where we ask the questions you want answered and Book Post, the author picks a new release that's not one of their own books, but a hotly-tipped title they'd recommend.
Can readers get involved by suggesting future authors to include in the series, or asking questions?
Absolutely, we'd love to hear your suggestions for authors for Series 2, and we'd be delighted to ask the participants the questions you want answered! Look out for our podcast recording dates on My Weekly's social media channels, and submit your questions in plenty of time. We'll ask the writers to answer a selection during our recording. Type your question and email it to flyingbookshop@myweekly.co.uk, or record your voice on your phone and add the audio clip to the email. We can then play your questions during the podcast. Don't forget to put the words "podcast" and whatever author the question is for in the subject header – and please include your name on the email, too. Or, if you would prefer to phone, leave a message on 01382 575486, including your question, the author's name, and your name. We'll be speaking to Stacey Halls and Sarah Morgan soon – send your questions now!
Series 1 – the full line-up
Podcast Competition
To celebrate the launch of our brand new podcast series, we've got a bumper prize for one reader! Enter now for your chance to win 8 fiction books as listed above (one from each featured author), a one year My Weekly UK Subscription, a PRAI Platinum Firm & Life Skincare Serum and a Shearer Candle! Enter here – good luck!