10-Minute Winter Salad
---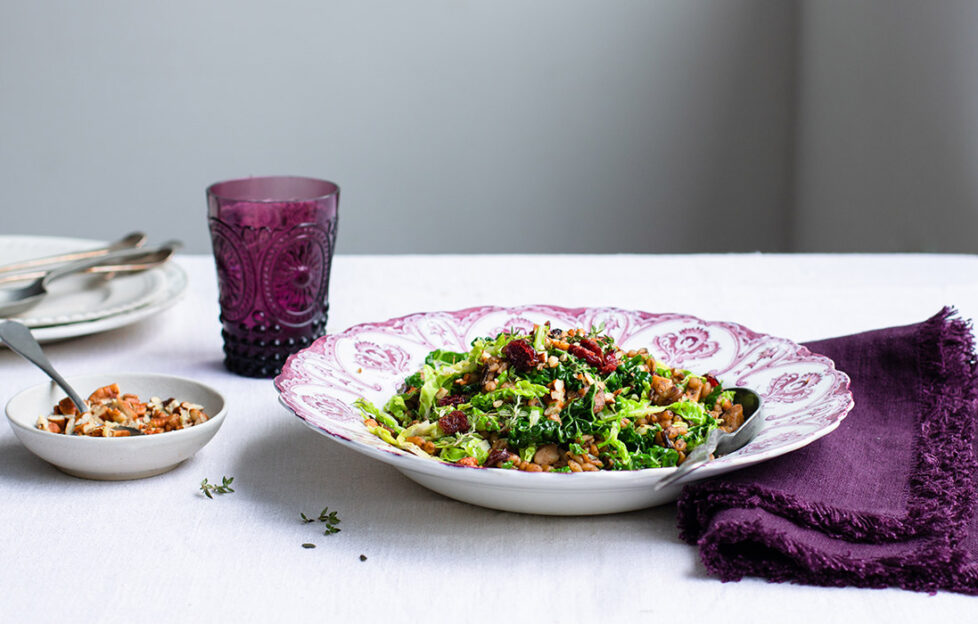 Fancy a meal that's healthy but quick? Here's a super-fast superfood warm salad that will top up your energy and wake up your tastebuds…
Preparation Time: 10min
Cooking Time: 10min
Serves: 2
Finely shred the cabbage and place in a heatproof bowl. Cover with boiling water and blanch for 4-5min or until vibrant green and softened slightly. Drain well and return to the bowl.
Meanwhile, heat the grains in the microwave as per the packet instructions. Add to the bowl with the olive oil and a big pinch of salt and pepper. Toss together with the pecans and cranberries, reserving some to serve, then divide between two bowls.
Top with fresh thyme leaves and the remaining pecans and cranberries.
Merchant Gourmet pouches of ready-to-eat wholegrains and Global Flavours recipe mixes are available from supermarkets, Amazon and at merchant-gourmet.com/