Tips For A More Sustainable Christmas
---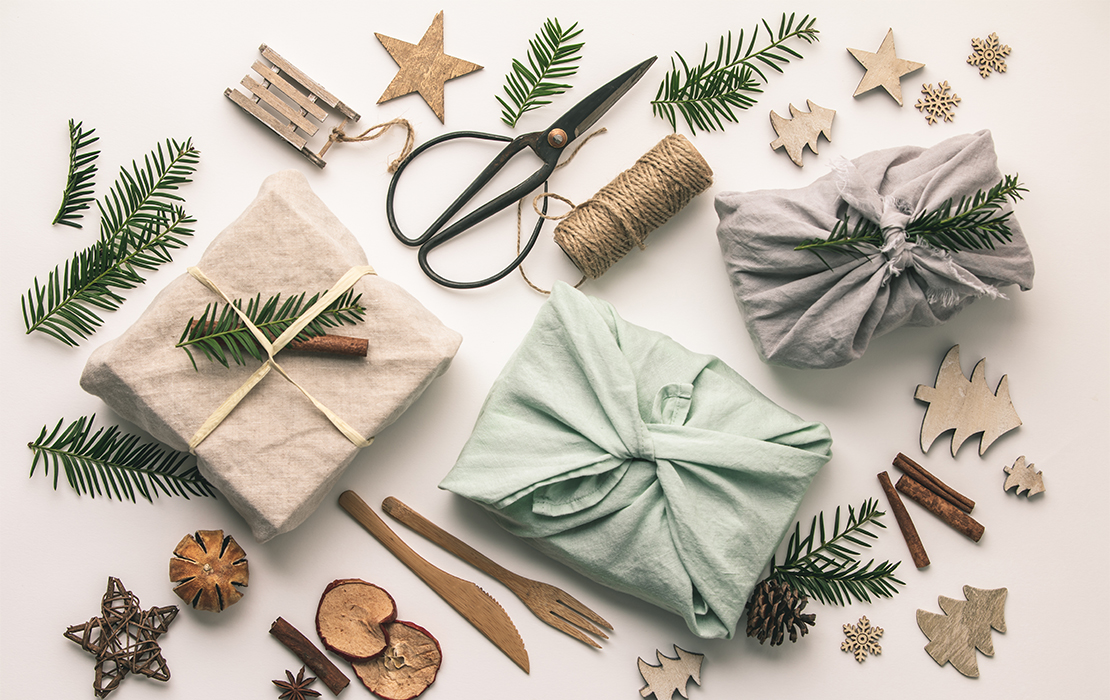 Pic: Shutterstock
With threats of empty shelves and world leaders battling to mitigate the effects of climate change, could this be the right time to re-think Christmas?
More than 85% of us feel we go too far with our gifting at Christmas, according to new research by OLIO, the UK's number one sharing app. Here, Tessa Clarke shares her tips on having a more sustainable, less wasteful Christmas.
Gifting
Experiences, not things. 85% of us think we gift too many 'things' at Christmas. So why not gift an experience instead? A meal, massage or movies are always popular with my friends and family.
New to them. Kids especially couldn't care less if a gift is brand new or not. What counts is that it's new to them! Why not search sites such as OLIO, eBay, Shpock or Depop for pre-loved gifts?
Homemade. Nothing says 'I love you' more than a homemade gift! Not big on cooking or crafting? I find a super-simple tray bake of brownies is always a hit, and if that's not your thing then check out OLIO's MADE section or Etsy for the homemade touch.
Zero waste. I always make sure to gift things with no single-use plastic. Peace with the Wild is a great website full of gorgeous toiletries and beauty products that would convert absolutely anyone to the eco-movement, without them even realising it.
It's in the wrap. Around 227,000 miles of wrapping paper ends up in the bin every Christmas. Why not ditch the paper, go Japanese-style and wrap your gifts in reusable cloth instead? Totally unique, much prettier and eco too – what's not to love?
Eating
Avoid food waste and plan for how many you're cooking for. Did you know that enough potatoes will be thrown away in UK homes this year to make enough Christmas roasties for the whole country for a whopping 48 years?
Not ready to take the plunge and go cold turkey on meat? Why not start small and experiment with vegetarian or vegan starters and snacks this Christmas?
Decorating
Bring the outdoors in. At this time of year it's amazing what you can do with mother nature's bounty. Get out and go foraging for some pine cones, twigs, green leaves or holly, festoon them with eco-friendly fairy lights for a natural but festive twist on Christmas.
Keep those loo roll middles! Start saving your toilet roll inserts and then use them to make personalised Christmas crackers. You can buy the snaps and hats online and then decorate each in wrapping paper and insert personalised zero-waste gifts. Examples we've used before include eco-friendly nail polish, lip balm in a tin and alcohol miniatures. These all work a treat. Don't forget the cheesy jokes!
Travel
Stay local. The biggest single culprit of carbon in our lives is flying. So why not stay local this Xmas and make the most of what the great UK has to offer. Don't fancy cooking? Check out what great local hotels may have on offer instead.
If you do need to travel, go by train or carpool where possible.
You really shouldn't have…
As the nation starts planning for Christmas, new research reveals the misjudged gifts you should AVOID giving your friends and family.
The research, from the UK's number one sharing app OLIO, found that 34 per cent thought that a dead plant was one of the worst gifts you could receive; with out-of-date chocolates next on the list (29 per cent) as well as loo roll (29 per cent); perfume that smells awful (26 per cent) and regifting someone the same thing they gave you last year all featuring as gifts that are most likely to end up straight in the bin.
Also on the list were clothes that don't fit (23%), cleaning products (17%) and a Christmas hamper from the year before (13%).
More than a fifth (21%) of Brits have been miffed to receive a diet recipe book.
14% have been given books they've already read, 12% have been disappointed to open a present containing deodorant, and one in 10 have had to pretend they find the comedy mug they've received hilarious.
1 in 3 have binned gifts on Boxing Day
The study into Christmas gifting habits found that more than four in 10 (41%) Brits admit to having thrown unwanted presents in the bin after the big event, with an impatient 36% throwing them away while doing a big Boxing Day clean-up.
Sharing their spare isn't second nature to everyone yet. 16% of Brits threw away an unwanted present without checking to see if anyone they knew might like it.
Those buying for other people's kids should also beware. If you want to stay friends with their parents, do not give a child a whistle (15%), a noisy musical toy (12%), a drum kit (12%) or a violent video game they are too young to play (13%). The research also found shoppers should avoid giving small children plastic toys consisting of hundreds of pieces that their parents will spend hours picking up.
More than a quarter (26%) of mums and dads have disposed of unsuitable, ugly or noisy presents given to their children by either chucking them in the bin or taking them to the tip.
Overall, a staggering 85% of parents believe their children receive too many presents at Christmas. This could be contributing to the 8.5m new toys that are thrown away in the UK every year. The general population seems to agree, with 90% believing that gift buying has gone too far and we'd all be better off giving fewer presents during the festive season.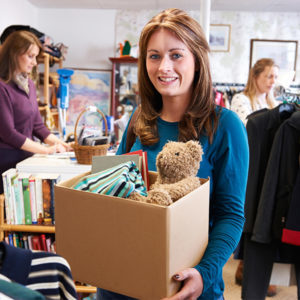 "Let's be more thoughtful"
Tessa Clarke, co-founder of the OLIO app, said, "Our research quite clearly reveals how we need to be more thoughtful with our Christmas shopping. Not just for the sake of our friends and family, but for the sake of the planet too.
"UK households generate a staggering 30 million tonnes of waste every year – around a tonne per household – and Christmas is our most wasteful season. Ensuring we give fewer, more considered gifts, is key to ensuring they do not end up in a landfill.
"We'd also encourage everyone to upload any unwanted gifts to the OLIO app, as we all know that one person's trash is another's treasure. With the rapidly accelerating climate crisis, it's more important than ever that we don't waste our wonderful world, and that we share more and waste less this Christmas."
The study also found that 46% of Brits have given Christmas presents to family and friends that they know in their hearts they won't like.
A third (34%) said the pressure of trying to buy new things for those in their lives was overwhelming, and they often made last-minute purchases that they later regretted.
A further 28% claim when they have no idea what to buy someone, they choose something they would like to receive. A passive-aggressive 18% has deliberately bought someone a gift they know they will hate.
The research also uncovered a list of nostalgic gifts and toys people wish they'd never thrown away, which included
Barbie dolls (19%)
My Little Pony (14%)
Star Wars toys (13%)
Transformers (13%)
An easy way to pass it on…
OLIO is best known for its work tackling food waste, but has since developed into a wider neighbourhood sharing app. It allows users to pass on unwanted items from food to furniture and clothes to cookware.
OLIO makes it incredibly easy to give away unwanted items to neighbours, with half of all food added to the app requested in under 30 minutes, and half of all household items requested in under four hours.
The OLIO app has launched a new advert, filmed at a landfill in south Wales. The ad, which includes a choir of children singing What a wonderful world against the backdrop of the landfill, shows the devastation of humanity's wasteful culture.
Top 50 gifts to avoid
A dead plant 34%
A cheap or out-of-date box of chocolates 29%
Toilet roll 29%
Perfume that smells awful 26%
The same present that person gave you last Christmas 25%
A mop and bucket 24%
Clothes that you're not sure will fit 23%
Canned goods like baked beans 22%
A diet book 21%
A dustpan and brush 21%
Mouthwash 20%
Food items that they may be allergic to 19%
Alcohol that you're unsure they drink 18%
Something they already own, wrapped up and given back to them 18%
Cleaning products 17%
Tickets to an event you're not sure they can make 17%
A hand-knitted jumper that is too scratchy to wear 17%
A framed photo of yourself 17%
A festive tie 17%
A 4-pack of bargain lager 17%
Alcohol when you suspect they are teetotal 16%
Free samples of beauty products 16%
A whistle for their child 15%
A set of handkerchiefs 15%
A pack of obviously corporate gifted branded cards or other merchandise 14%
Scales 14%
An ornament that clashes with their interior style 14%
A book you think they might have read 14%
An air freshener 14%
Festive socks 13%
A Christmas hamper from last year 13%
Gardening equipment when they don't have a garden 13%
Toys that are age-inappropriate – eg violent video games 13%
Very noisy musical toys for their child 12%
Two concert tickets, to a gig that you'd love to attend, but the person you're giving them to wouldn't 12%
A drum kit for their child 12%
A plastic toy for a child with hundreds of tiny pieces 12%
An apron 12%
A doormat 12%
A swear box 12%
A painting by a friend who can't paint well 12%
Tickets to an event they can't make 12%
Racy underwear, which they will end up opening in front of your whole family 11%
Toys that are for children younger than the ones you're giving them to 11%
Shapewear 11%
Festive socks 11%
Deodorant 11%
Milk chocolate when they're a vegan 11%
A toy that will likely break after a few plays 10%
A comedy mug 10%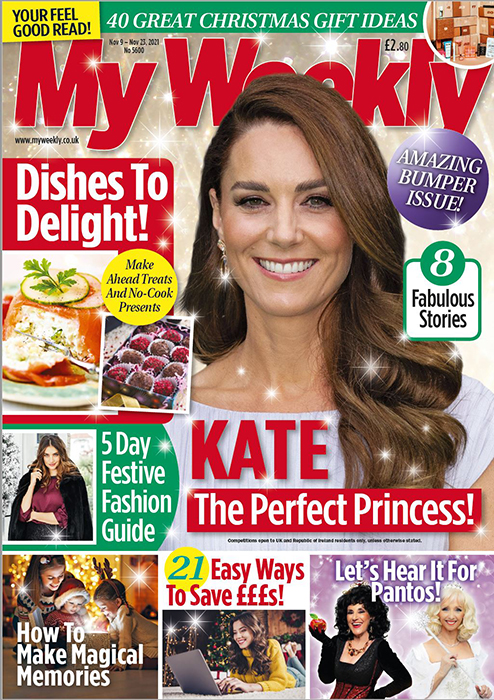 Pick up My Weekly magazine for more great waste-saving tips from readers every week. Email yours (with a pic) to the address in the mag, and you could win £25!