A Special Cornish Christmas | Phillipa Ashley
---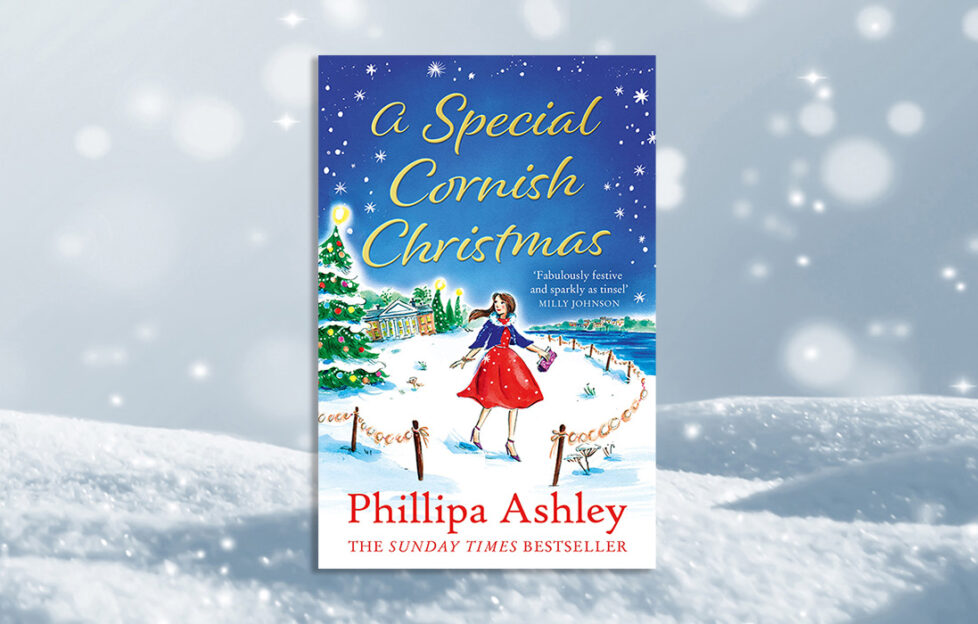 Background: Shutterstock
A warm and delightful story about friendship and new beginnings…
It's an absolute delight to head off to Cornwall with Phillipa Ashley and visit the wonderful costal village of Falford because reading A Special Cornish Christmas truly makes the reader feel as if they are part of the community. Here friends support one another and help them through difficult times in their lives so that there's a glorious warmth running through the story alongside the plot twists and turns.
I'd expected a happy ending and it's no spoiler to say that's what the reader gets, but there's also a lovely story of love and loss, new beginnings and friendship that makes A Special Cornish Christmas feel just perfect for brightening the dark winter evenings with a sense of cheer and entertainment. I'd defy anyone reading it not to want to take up dancing or crafting because Phillipa Ashley makes these activities so appealing. Add in evocative music, delicious food and drink, and the full range of Cornish weather and this story is a real feast for the senses.
The setting gives the perfect backdrop to the characters
Indeed, Cornwall is almost as important a character as any of the people. Somehow this narrative couldn't have been set anywhere else. The human characters are so carefully drawn that they feel like real friends. Although much of the story is told through Bo's perspective, I loved meeting all the characters, especially Ran. He's slightly mysterious and definitely a man to warm a cold winter's night! However, it's so good to read a story where women don't need a man in their life to be happy and successful. A Special Cornish Christmas has a surprisingly feminist thread amongst the romance.
What is so lovely is the way Phillipa Ashley understands exactly how we can be our own worst enemies, filled with self doubt and she makes the reader not only care for Bo, Angel and Ran, but helps her readers learn a little bit about themselves along the way.  This story shows the reader that being true to ourselves is one of the greatest gifts we can have. It feels like the perfect Christmas gift in book form!
With themes exploring friendship and marriage, loyalty, relationships and trust, A Special Cornish Christmas serves up a delightful read that feels warm, inviting and totally uplifting. It's a lovely read.
---


A Special Cornish Christmas by Phillipa Ashley (Avon, PBO, £7.99) is available now from Amazon.
Phillipa Ashley has written an exclusive short story, Midwinter Magic, in the latest issue of My Weekly. Don't miss it!
Pick up a copy today at your local supermarket or newsagent – click here to find your nearest stockist, and check out our money-saving subscription deals for great fiction every week!
Read more of our book reviews here.