6 Festive Plants For Some Sparkle This Christmas
---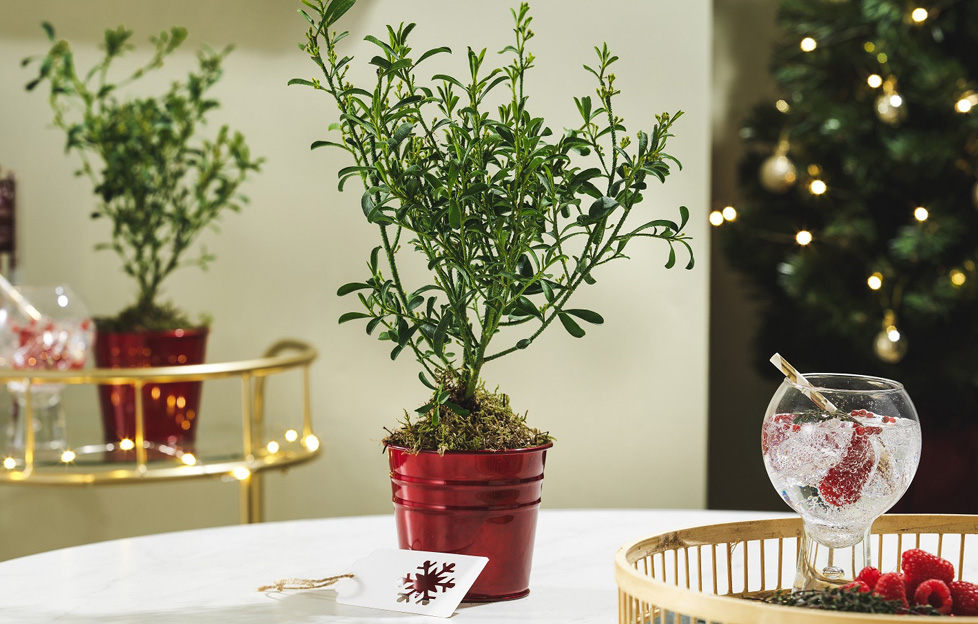 Find the perfect centerpiece or gift with today's selection of plants. Pictured: Gin and Tonic Plant.
Beautiful decorations for your home or gifts guaranteed to impress, here are 6 festive plants to consider this Christmas.
1. Hellebore Niger & Rondella
Commonly known as the Christmas Rose, these Hellebores are known to bloom right around Christmas day.
Adding some festive sparkle to your winter garden display, your chosen recipient will enjoy beautiful white flowers atop contrasting green foliage.
2. Gin and Tonic Plant
Making for a quirky gift, the Gin and Tonic plant is available to order just in time for Christmas.
The plant's foliage, when rubbed or brushed against, releases a fragrance reminiscent of a freshly poured gin and tonic!
At the end of the festive season, pick a sheltered spot out in the garden and you'll enjoy beautiful scented blooms when spring arrives.
3. Azalea
Perfect for side tables or near key room features, Azalea is easy to grow, producing striking red funnel-shaped blooms. We also have a lovely pink option available.
4. Narcissus Paperwhites & Copper Snowflake Pot
Dainty, adding a lovely fragrance to the winter home, these Paperwhites have been specially prepared for an early flowering during the festive season.
A perfect addition to your home or talking point gift for someone special, five multi-headed bulbs arrive at your door pre-planted in a snowflake-embellished pot.
5. Amaryllis & Gold Illuminated Vase
The perfect festive addition to any home, our lovely scarlet Amaryllis produces blooms lasting for weeks.
Requiring minimal watering, best positioned on a sunny windowsill, the bulb arrives in an illuminated vase complete with a gift label.
6. Christmas Cactus & Plum Pot
Leave the traditional behind with a stunning Christmas Cactus.
Arriving complete with a decorative plum-coloured pot, you'll enjoy shades of pink and white nestled on top of vibrant foliage all winter long.
Browse our range