Had A Reaction To Retinol? Here's What To Do
---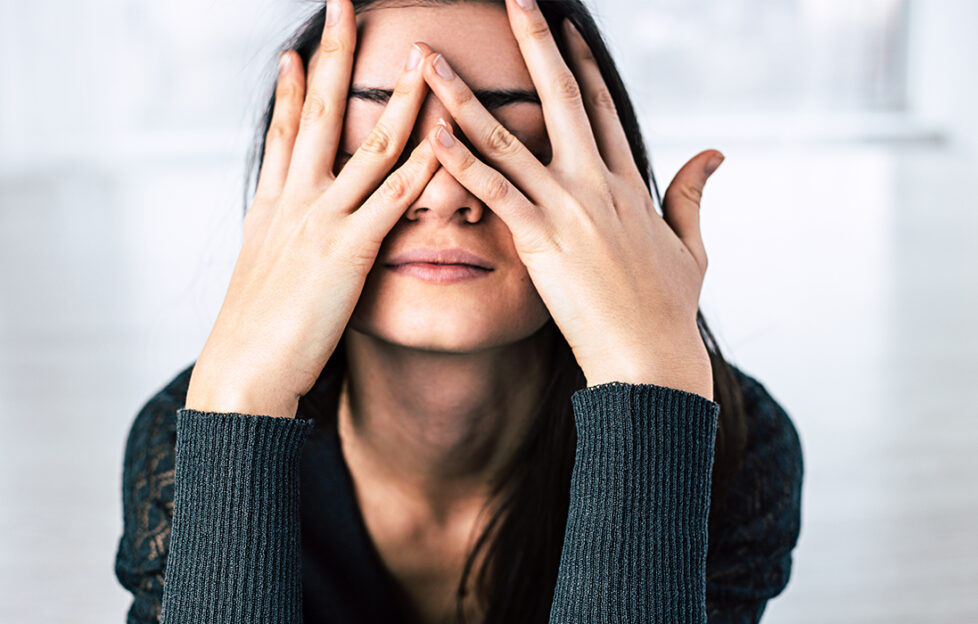 Pic: Shutterstock
With online searches for allergic reactions to retinol up 23% in the last month, experts have revealed five steps to calming retinol-damaged skin.
Pai Skincare, the experts in reactive and sensitive skin, have seen a flood of enquiries about retinol-aggravated skin in the last month alone. A steep increase was also seen in searches for 'how long retinol burn lasts' and 'how to treat retinol burn', with both terms seeing a 22% increase from September to October.
Wonder ingredient retinol is without a doubt one of the most effective skincare solutions on the market. But the vitamin A derivative's success is also its downfall for the one in three of us with sensitive skin.
Reactions can range from mild discomfort to glowing redness and acute flare-ups, caused by the increase in cellular turnover.
Here's how to soothe your skin if it happens to you. Pai Skincare coach Kate Burton has five tips for calming and repairing retinol-damaged skin and reveals why Pai's bestselling Rosehip BioRegenerate Oil is the ideal alternative for sensitive skin.
"Reactions appear because retinol may have damaged the skin's barrier, so we recommend using natural, organic, calming products to rebuild your skin's strength," says Kate.
Kate breaks this down into five stages:
1 Introduce ceramides
These lipids hold skin cells together and strengthen your skin after damage.
Try: Instant Kalmer, a lightweight serum to penetrate skin from the bottom up. It returns the strength to your skin and supports its regeneration.
2 Reinforce the skin barrier
If retinol has damaged your skin, it's likely your barrier has been compromised. While seeming counterintuitive if you have oily skin, lighter oils won't overload the skin and can help lock calming serums and moisturisers in.
Try: The Light Fantastic oil – as well as strengthening ceramides, it's packed with cacao, a natural and effective skin relaxant to de-stress.
3 Cool and calm
Damaged skin still needs cleansing. Look for something gentle and calming that doesn't strip the skin further.
Try: Middlemist Seven, the powerhouse cream cleanser for sensitive skin. With camellia and rose, it protects the skin's delicate oil and PH balance.
4 Moisturise
If your skin has been aggravated by retinol, be sure to look for a moisturiser for hypersensitive skin.
Try: The Anthemis moisturiser to quickly calm flare-ups, redness, and visible irritation, thanks to its premium organic CO2 extracts of chamomile and rosehip which ensure the highest potency and efficacy.
5 Switch to Rosehip
Retinol works by increasing cellular turnover, and that's why it's great for fine lines, pigmentation, acne, and blemishes. But if your skin can't tolerate it, look for other products with restorative characteristics.
Try: Pai Rosehip BioRegenerate. This multi-tasking bestselling rosehip face oil is a favourite of beauty editors. As well as brightening, evening skin tone and nourishing the skin, it tackles many of the same concerns as retinol; blemishes, dryness, dullness, pigmentation, redness, and fine lines. Yet it's far easier on reactive skin, and something that Kate recommends as her number one regenerative product.
Find out more at paiskincare.com
Pai products are certified natural and organic by COSMOS. The brand is also Vegan Society, Cruelty-Free International and London Living Wage accredited.
Pai products are independently patch tested to make sure they're suitable for both sensitive and eczema-prone skin.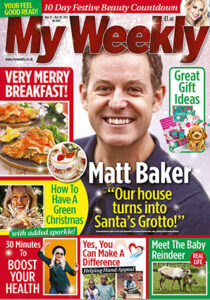 Find more beauty advice and lovely product recommendations for mature skin and hair in My Weekly every week! Subscribe for a great saving on the shop price.