Pocket Novel: Chaos At Christmas
---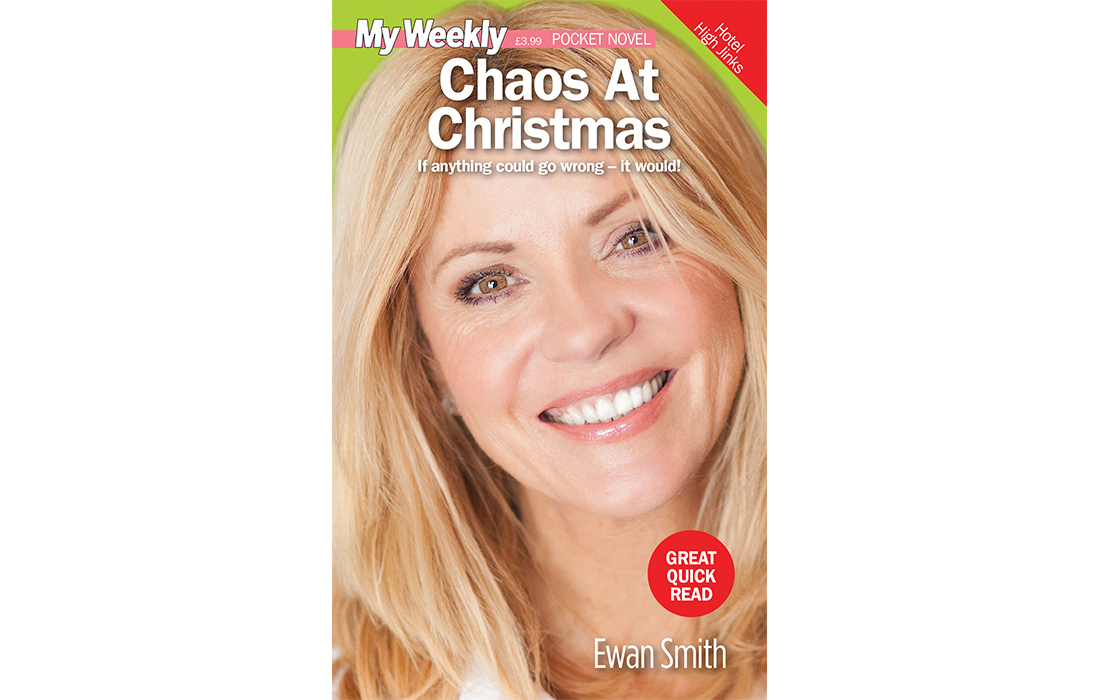 This festive season, everyone at Fosbury Manor will be pushed to their limits…
Lifestyle Of The Super-Rich!
When Ferelith's family-run hotel is taken over by a billionaire and his family and friends, no one could have predicted the colourful mayhem that ensues for the hardworking staff. But between soothing egos, investigating possible crimes, running impromptu parties and picking up fake snow, will Ferelith have time to let gorgeous head gardener Geraint know how she feels about him?
Perfect size for your handbag
Festive romance and humour!
Puzzles inside, too!
Written by Ewan Smith
On sale from November 25, 2021, only £3.99! Available from supermarkets, newsagents and by subscription.
---
Have you always wanted to see your words in print? We're currently looking for My Weekly Pocket Novels submissions, filled with romance, drama, thrills and excitement! Find out more here…