Podcast Series 1, Episode 4: Dr Hilary Jones
---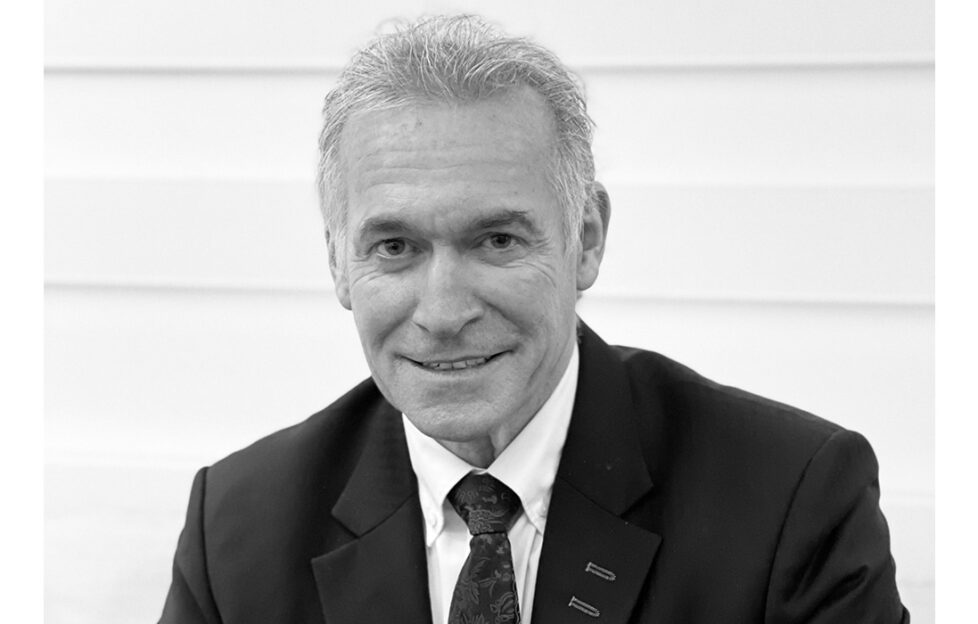 Welcome to My Weekly's Magical Flying Bookshop, the home of your favourite fiction authors. We're joined in this week's podcast by Dr Hilary Jones as he launches his debut fiction novel, Frontline, a sweeping saga set in the First World War.
Sponsored by

Dr Hilary Jones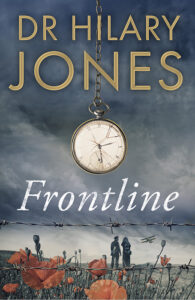 Your feel-good fiction podcast, sponsored by Pavers, is back with a new episode featuring TV presenter, writer and GP, Dr Hilary Jones.
During the challenges of lockdown, Dr Hilary found an outlet to the day to day stresses by writing his first fiction novel.
Sticking to what he knows best, the story is a medical drama set during the First World War when the Spanish Flu pandemic was taking such a terrible toll.
Bringing history to life, the thought-provoking story centres around Will and Grace. Grace is the daughter of landed gentry who defies her parents and volunteers as a nurse on the Western Front. Will is the teenage son of dockworkers, lured to war by the thrill of adventure. When their lives collide in France, an instant connection is forged, but as rumours of an armistice circulate, so does a virus of mysterious origins.
With themes of hope, kindness and duty, the book tells the story of a love that won't die, even through the horrors of a devastating war and a global pandemic.
Download the full podcast to hear Dr Hilary read an exclusive passage from the book – and hear more of his family connections with the Somme.
---
What is a podcast?
It's simply an audio show, and you can join us any time that suits! Listen to our trailer now, and find Dr Hilary's episode here!
Where can I access the podcasts?
You'll need a podcast app. You might find one installed on your phone or tablet already, but if not, search for a suitable app in your app store. Popular ones include Apple Podcasts, Spotify, Pocket Casts, Google Podcasts and Amazon Music. Once you've downloaded the app, use the search facility within the app to find My Weekly's Magical Flying Bookshop any time from Nov 4. All available episodes will be listed.
Episode 1 (Ann Cleeves): https://pod.fo/e/f4d34.
Episode 2 (Dorothy Koomson): https://pod.fo/e/f6bbb
Episode 3 (Sophie Kinsella): https://pod.fo/e/f8523
Episode 4 (Dr Hilary Jones): https://pod.fo/e/fa3d8
What's the format of the show?
Our show is split into three sections – Reading Corner, where the author reads an exclusive short story, or a passage from their latest book; Quiz The Author, where we ask the questions you want answered and Book Post, the author picks a new release that's not one of their own books, but a hotly-tipped title they'd recommend.
Can readers get involved by suggesting future authors to include in the series, or asking questions?
Absolutely, we'd love to hear your suggestions for authors for Series 2, and we'd be delighted to ask the participants the questions you want answered! Look out for our podcast recording dates on My Weekly's social media channels, and submit your questions in plenty of time. We'll ask the writers to answer a selection during our recording. Type your question and email it to flyingbookshop@myweekly.co.uk, or record your voice on your phone and add the audio clip to the email. We can then play your questions during the podcast. Don't forget to put the words "podcast" and whatever author the question is for in the subject header – and please include your name on the email, too. Or, if you would prefer to phone, leave a message on 01382 575486, including your question, the author's name, and your name.
Series 1 – the full line-up
Podcast Competition
To celebrate the launch of our brand new podcast series, we've got a bumper prize for one reader! Enter now for your chance to win 8 fiction books as listed above (one from each featured author), a one year My Weekly UK Subscription, a PRAI Platinum Firm & Life Skincare Serum and a Shearer Candle! Enter here – good luck!