My Weekly Latest Issue November 30
---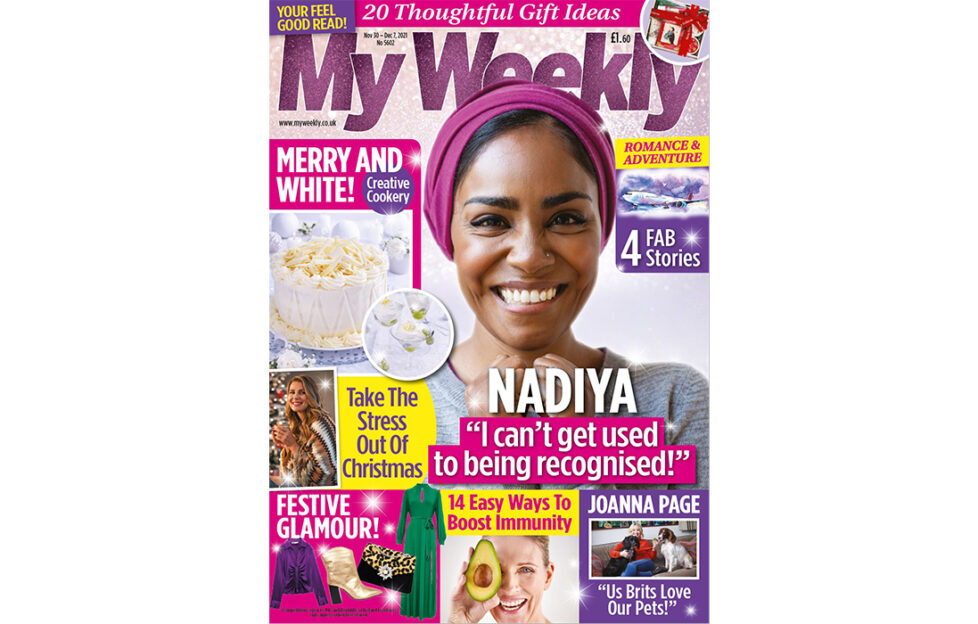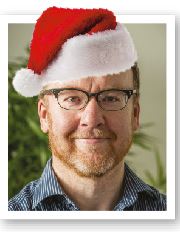 Here we are in December again, and I can tell you with certainty that it is going to be a white Christmas. No, I am not suddenly a weather expert, but if you turn to the cookery pages in this week's issue (P20) you will see a feast of white festive-themed treats to wow your friends and family. If you try any of the recipes, then please do send me a pic on email or social media. Don't worry if they don't look quite as spectacular as the ones on the page. My version of the cheesecake turned out more grey and black than white. I'm just glad I didn't take a photo of it! Have a great week.
Stuart Johnstone, Editor
My Weekly bumper issue is on sale from November 30-December 6, available at supermarkets, newsagents and as a subscription. Take a look at what's inside…
Cooking Up A White Christmas
Trip the white fantastic with this week's beautiful My Weekly recipes. White Velvet Cake, Rum Laced Coconut Ice Cubes, White Chocolate Fudge, Gin & Lime Cheesecake… and these tempting glasses of Limoncello Syllabub. All of them look wonderful, sound amazing and taste phenomenal!
14 Ways To Boost Your Immunity
This is just one of 3 lovely health features this week. Find out how to build your defences naturally. Dr Sarah sympathises with her patients, asking Is This The Worst Cold Ever? We also have some genius tips to help you Have A Stressless Christmas… well, we can but try!
16 Glamorous Festive Looks
Found the perfect dress or jumpsuit but don't know what to wear with it? My Weekly to the rescue! From high street to high end, flirty frocks to comfy trousers, we have separates, shoes, bags… even make-up and perfume suggestions. Helping you feel a million dollars on your night out!
Riga, City Of Christmas
Where? you say. The Latvian capital is unspoilt and relatively undiscovered, with some startling ancient pagan winter traditions… Take a virtual trip with our lively feature.