The Arctic Curry Club | Dani Redd
---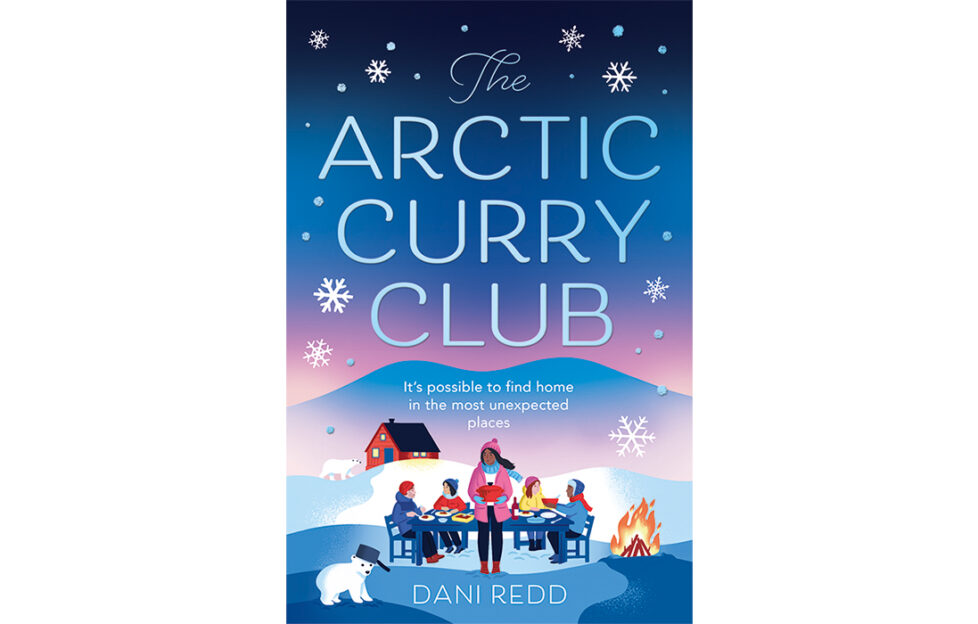 Reviewed by Linda Hill 
Maya is starting a new life with her boyfriend in the Arctic.
The Arctic Curry Club was not what I was expecting. There's a chatty conversational style in Maya's first person account and initially I thought the book would be a quick, light read.
I was a little surprised by the casual use of some expletives as they gave a grittiness I hadn't anticipated. This is by no means a criticism, as it meant that I got to know Maya easily and quickly. She felt like a real person rather than just a character in a book.  
Maya's experiences in Longyearbyn are thoroughly compelling as she comes to terms with her past, who she is now and who she'd like to be in the future.
The reader gradually discovers why Maya suffers
Reading The Arctic Curry Club is like going on a journey of entertaining self-discovery alongside Maya. Dani Redd's writing gives the reader permission to be themselves, helps them face their own fears and shortcomings, and makes them realise they are valuable and strong.  
There are surprising themes of anxiety and mental health running through The Arctic Curry Club. These make the story all the more compelling . The reader gradually discovers why Maya suffers as she does and why she has suppressed memories of her early childhood.
Not only does this create an affecting and engaging read, but it makes the reader want Maya to find happiness.  
Whilst themes are profound, The Arctic Curry Club is still a hugely entertaining and uplifting story.
There's plenty of humour and fun woven into the narrative, especially through the taciturn Mikkel's dry comments.
Confronting difficult topics with sensitivity
I absolutely loved the opportunity to experience different lands and learn about different cultures, especially through the Punjabi recipes in the book.
The cold of the Arctic winter and the heat of Indian spices are brought together with vibrant skill. The Arctic Curry Club is the perfect way to travel, try new foods and experience new activities without leaving the comfort of home. 
Dani Redd confronts difficult topics with sensitivity. She presents them so entertainingly that the book provides a real insight into anxiety and educates the reader, even as it entertains so successfully. I began reading wondering if I would enjoy The Arctic Curry Club, and ended it up loving it. 
The Arctic Curry Club by Dani Redd is published by Avon on December 9, RRP £7.99 PB
Pick up this week's My Weekly to enjoy an exclusive short story by
Dani Redd!