Diana Gabaldon Interview, author of Outlander
---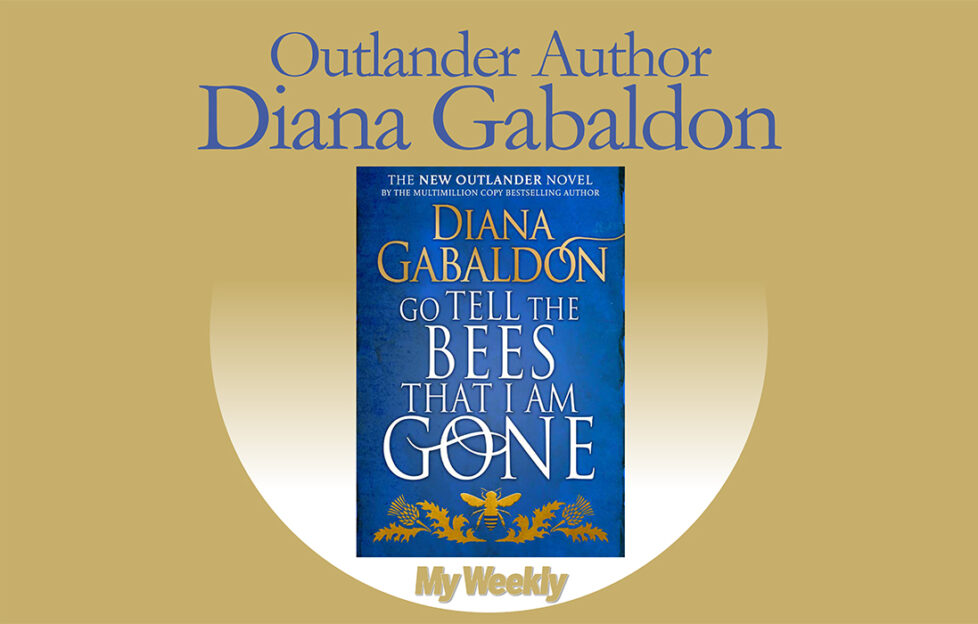 Last week saw the long-awaited launch of the 9th book in the global smash hit Outlander series, the first since the TV show aired. Go Tell The Bees That I Am Gone is a time travelling romantic drama series set in 17th Century Scottish Highlands, and we are thrilled that author Diana Gabaldon is here to talk about it…
It's a huge year for Diana Gabaldon as it not only marks 30 years since her very first Outlander novel, but also the publication of her latest in the series, Go Tell The Bees That I Am Gone.
Here she tells My Weekly where she would like to live in Scotland, her plans for her next publication, the challenges for the characters in the latest book and what part of the writing process she enjoys best.
Diana Gabaldon
---

Outlander is one of the world's most popular ongoing book series, having sold over 50 million copies in 26 countries worldwide. In the latest series, it is 1779 and Claire and Jamie are at last reunited with their daughter, Brianna, her husband, Roger, and their children on Fraser's Ridge. Having the family together is a dream the Frasers had thought impossible. Yet even in the North Carolina backcountry, the effects of war are being felt…
Go Tell The Bees That I Am Gone (Hardback, Century, £27) is available now from Amazon.