A new title from Lynda La Plante in 2022
---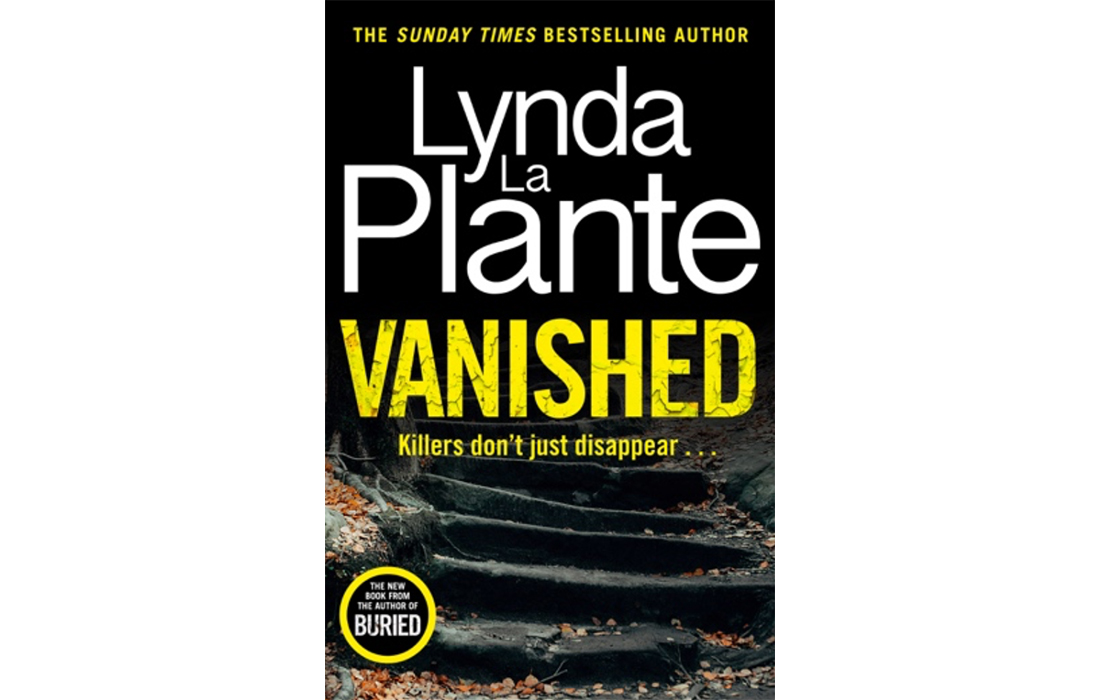 Fans of Lynda La Plante's nail-biting novels can look forward to a brand new title being released in March 2022 by Zaffre…
With over 30 international bestselling novels to her name, the Queen of Crime Drama is back with the third title from her bestselling Detective Jack Warr series.
Vanished follows on from Buried and Judas Horse, with the series' origins in La Plante's iconic bestselling Widows.
Lynda La Plante said,
I'm thrilled that Bonnier are publishing the next Jack Warr. As much as I've embraced social media and TV interviews on Zoom, I'm looking forward to thanking the retailers and readers who have stocked and read my books during the pandemic.
Blake Brooks, Brand and Marketing Manager at Bonnier Books UK, promised, "Lynda La Plante is writing at the top of her game, and Vanished is a masterclass. Fans are going to be delighted."
Who lies at the heart of this gripping new murder investigation?
When an eccentric elderly widow claims she is being stalked, Detective Jack Warr is the only person willing to dig into the truth, but he soon finds himself embroiled in an international drugs operation, art theft – and a murder investigation.
Jack is forced to play second fiddle to an old adversary on the Drugs Squad, while fighting off accusations of assault. As the multi-faceted case unfolds, Jack is convinced the one person who lies at the heart of it all – the widow's elusive stalker – is key to solving the case. Find him, and the truth will come out…
With a  brand new character introduced, an elusive foil to Warr, the cat-and-mouse game begins. Expect an explosive showdown!
---
Vanished: Killers don't just disappear… by Lynda La Plante, available March 31 2022, Zaffre, HB, £18.99. Also available in eBook and Audio.
For more news on Lynda, visit www.lyndalaplante.com or follow her on Facebook and Twitter @LaPlanteLynda.