Eat, Drink & Be Merry!
---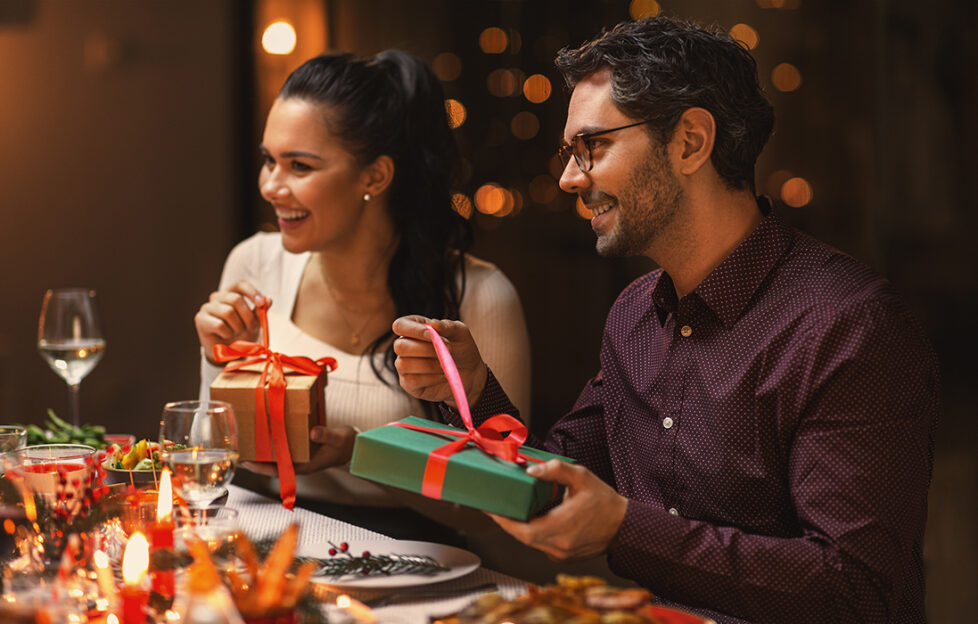 Pic: Shutterstock
We've picked out some of our favourite choices for foodies for Christmas 2021, from hampers to serving platters, great gifts, must-have food and drinks for your Christmas table and more!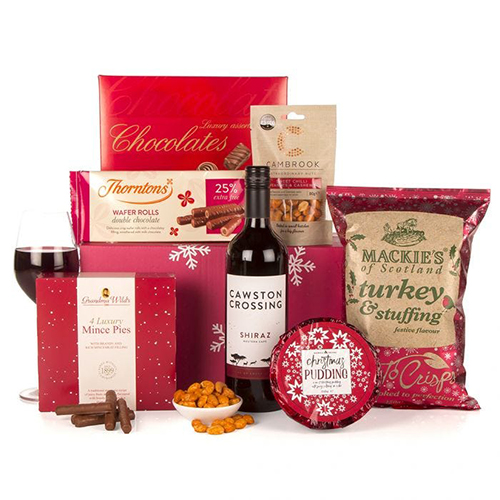 Christmas Carol Hamper
£33.50, DCT Shop
Bursting with seasonal treats such as Christmas pudding, luxury chocolate, delectable snacks and biscuits, this is a gift guaranteed to raise a note, even if that's just a very grateful 'thank you' note! Contains:
Cambrook Brilliantly Baked Sweet Chilli Peanuts & Cashews 80g
Doulton's Luxury Assorted Chocolates 180g
Grandma Wilds 4 Luxury Mince Pies
Mackie's Turkey & Stuffing Crisps 150g
Maxwell & Franks Christmas Pudding 350g
Thorntons Double Chocolate Wafer Rolls 129g
Shiraz Cawston Crossing South Africa 75cl 12.5% vol
Decorative Postal Carton
---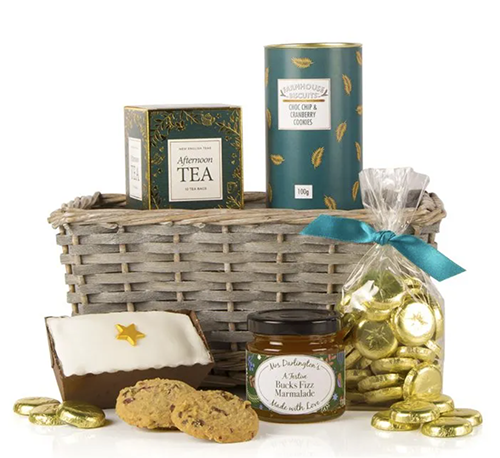 Christmas To A Tea Hamper
£26, DCT Shop
Contains:
Farmhouse Biscuits Choc Chip & Cranberry Cookies 100g
Gold Crown Mini Decorated Top Iced Loaf
Mrs Darlington's A Festive Bucks Fizz Marmalade 130g
New English Teas English Afternoon Tea 10 Teabags 20g
The Secret Truffletier Milk Chocolate Pastilles 105g
Grey Basket
---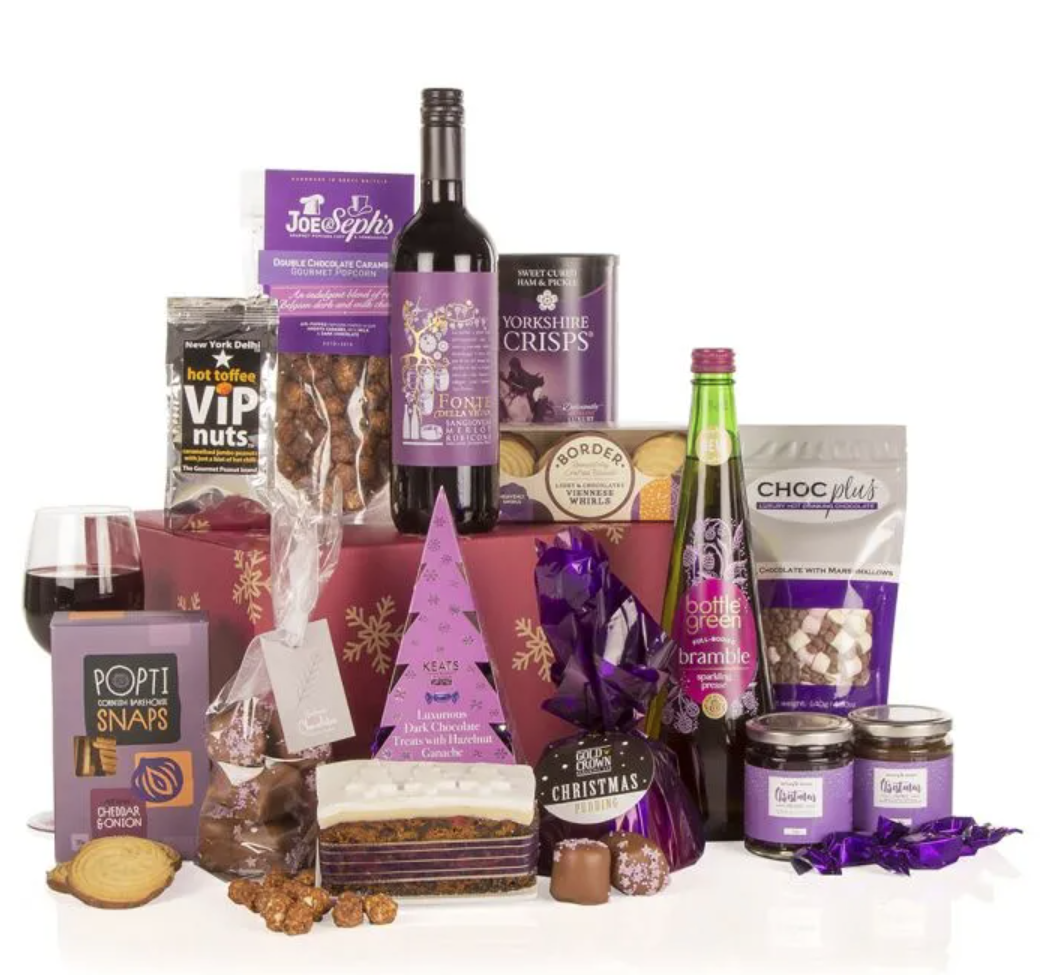 Silent Night Hamper
£69, DCT Shop
Contains:
Border Light & Chocolatey Viennese Whirls 150g
Bottlegreen Full-Bodied Bramble Sparkling Presse 750ml
CHOC+ Luxury Hot Drinking Chocolate Milk Chocolate with Marshmallows 140g
Gold Crown Christmas Pudding 350g
Gold Crown Decorated Top Iced Slab Cake
Joe & Seph's Double Chocolate Gourmet Popcorn 80g
Keats Luxurious 65% Dark Chocolate Treats with Hazelnut Ganache 125g
Linden Lady Decorated Chocolate Covered Marshmallows 140g
New York Delhi Hot Toffee VIP Nuts 63g
Orchard Preserves Christmas Chutney 200g
Orchard Preserves Christmas Preserve 227g
Popti Cornish Bakehouse Snaps Cheddar and Onion 120g
Yorkshire Crisps Sweet Cured Ham & Pickle Crisps 100g
Merlot Sangiovese Rubicone Fonte Della Vigna Italy 75cl 13% vol
Decorative Postal Carton
---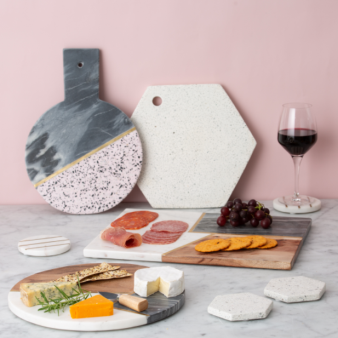 Elements Serving Boards
£14-£27, www.typhoonhousewares.com
Combining natural materials with brass accents, Elements brings style in spades. A British brand, Typhoon offers an extensive collection of coordinated ranges inspired by the latest fashion trends and style directives. Any foodie would love an item from this range to use for antipasto, a grazing platter or cheeseboard.
---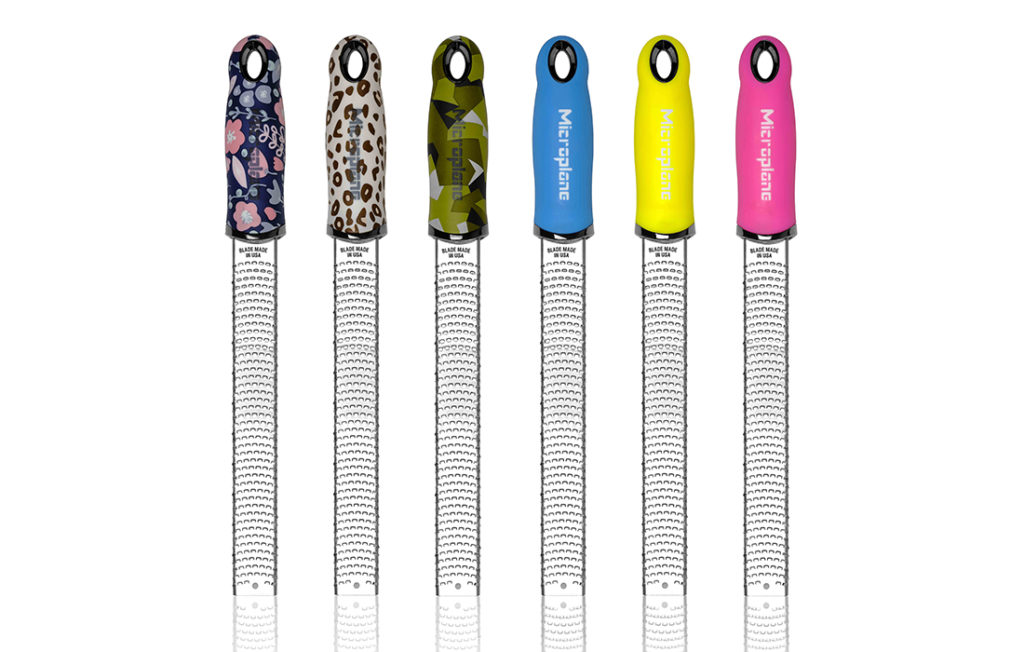 Microplane® Classic Zester
£19.95, hartsofstur.com
This Premium Classic Zester is used and loved by professional chefs, TV cookery show presenters, home cooks and mixologists around the world. Ideal for zesting citrus fruits and grating all hard cheeses as well as chocolate, ginger, cinnamon and nutmeg, with no pressure. The ingredients slide quickly and easily from the blade to produce perfect flourishes and aromas to finish off an array of festive drinks and dishes.
---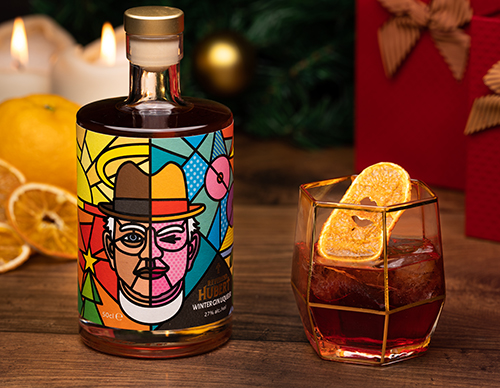 Reverend Hubert Winter Liqueur
£34.45, 50cl, 27% (please note this liqueur contains nuts), from www.reverendhubert.com, Master of Malt, The Whisky Exchange, Fortnum and Mason and Amazon
Introducing Christmas in a glass, a gin liqueur that's just perfect for gifting, sipping whilst catching up with friends and for getting into the festive spirit. Presented in a striking bottle design that resembles a stained-glass window, it not only looks good but tastes delicious. A balanced and smooth warming gin liqueur bursting with aromatic notes of dried fruit, winter spices and the freshest organic orange and lemon zest from Amalfi. To be enjoyed neat or as part of a cocktail, it was created on the edge of the Cotswolds in small batches by hand with natural ingredients (contains nuts).
---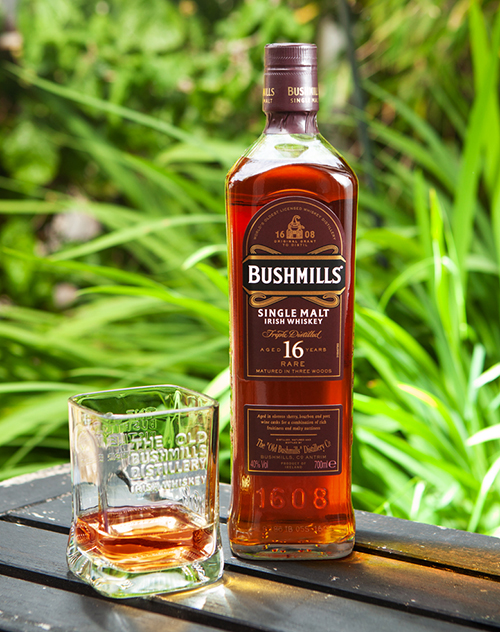 Bushmills 16 Year Old Single Malt Whiskey
£80, thewhiskyexchange.com
A distinctive whiskey from the creators of the original single malt, Bushmills 16 Year Old Single Malt Whiskey is a story in three chapters. Aged in a combination of Oloroso Sherry and bourbon-seasoned barrels, before going through a final finishing period in Port wine casks, the unique maturation process creates a truly fantastic whiskey. With complex notes of juicy fruits, nuts and spice, as well as a hint of ruby redness, the 16-Year-Old Single Malt is best enjoyed neat or with a small ice cube to open up the unique flavours. Enjoy a perfectly balanced whiskey after an indulgent Christmas dinner – or give a whiskey cconnoisseur a gift to savour. ABV: 40%
---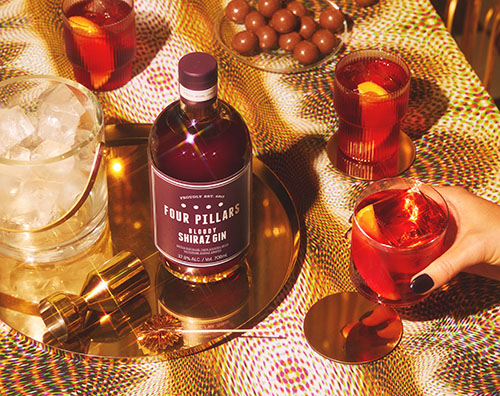 Four Pillars Bloody Shiraz Gin
£35, 700ml, Waitrose
Batch distilled then steeped with Victorian shiraz grapes for eight weeks, before being pressed to release  juice full of colour, flavour and natural, delicious sweetness. Drink it young and fresh with lemon tonic or bitter lemon, or enjoy it as it develops over time.
---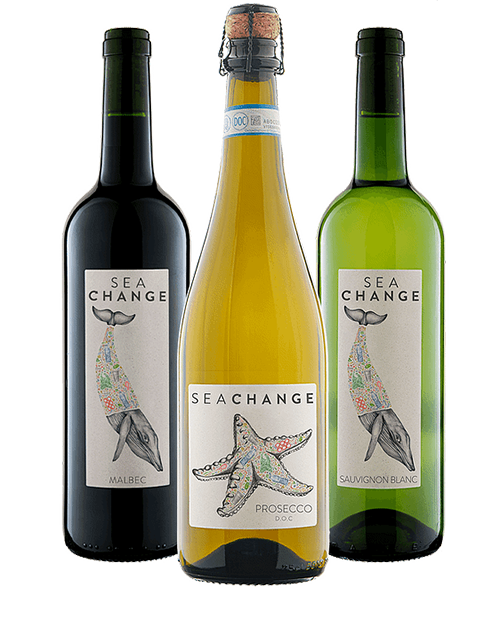 Sea Change Christmas Day Pack 2021
£35, Sea Change
The Christmas Day Pack from Sea Change is the perfect partner for your special day. Start off your celebrations with a celebratory glass of their award-winning Prosecco, the Sauvignon Blanc will be a hit with those who love a zesty, crisp white, while their Malbec is smooth, sophisticated and full of flavour. This set would make a lovely gift – and all are suitable for vegetarians and vegans. Every bottle helps to fund ocean conservation projects.
---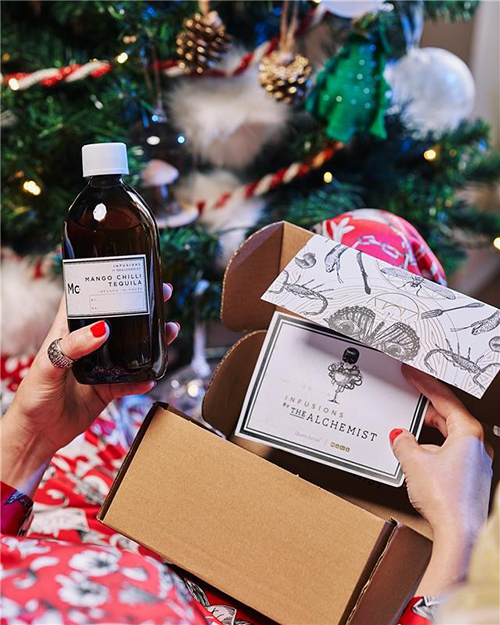 The Alchemist's Cocktail Gift Box
£29.50, The Alchemist
The Alchemist's cocktail gift box – featuring four Alchemist signature cocktails of your own choice – is the perfect treat for friends and family to indulge in whilst celebrating being together this Christmas. Choose from signature favourites.
---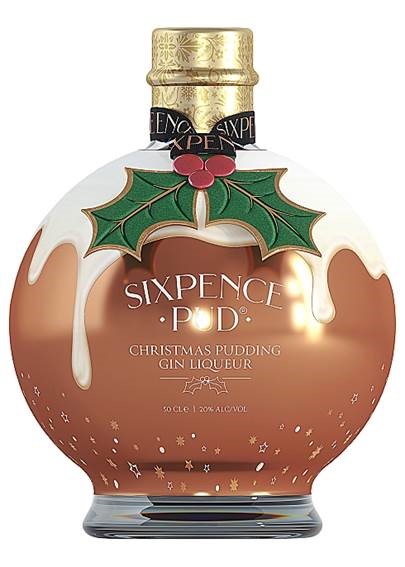 Sixpence Pud Gin Liqueur
£25, 500ml, Harvey Nichols
The most festive bottle you will ever see! Rich and warming with a golden shimmer boasting notes of candied fruit, Christmas spices of cinnamon and orange and a vanilla and caramel sweetness running through it. Simply drink neat in a glass with ice, used to create a festive cocktail or add to a glass prosecco to create the perfect aperitif. Gently shake the bottle to release the golden shimmer.
---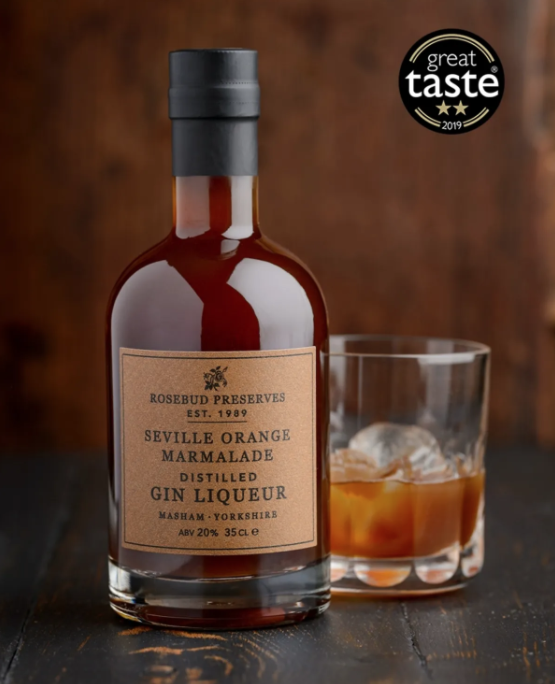 Seville Orange Marmalade Distilled Gin Liqueur
£30, 35cl, 20% ABV, Rosebud Preserves
Made in a traditional copper still to create a deep, dark and warming blend of bitter orange, molassed sugar and botanically rich hand crafted gin, with a truly distinctive flavour, this gin liqueur is perfect drunk neat, over ice or simply with some tonic added for a longer drink. This liqueur has been made in partnership with the Spirit of Masham Distillery, a small, craft batch distillery based in the North Yorkshire town of Masham, just a short distance from the home of Rosebud Preserves in Healey.
---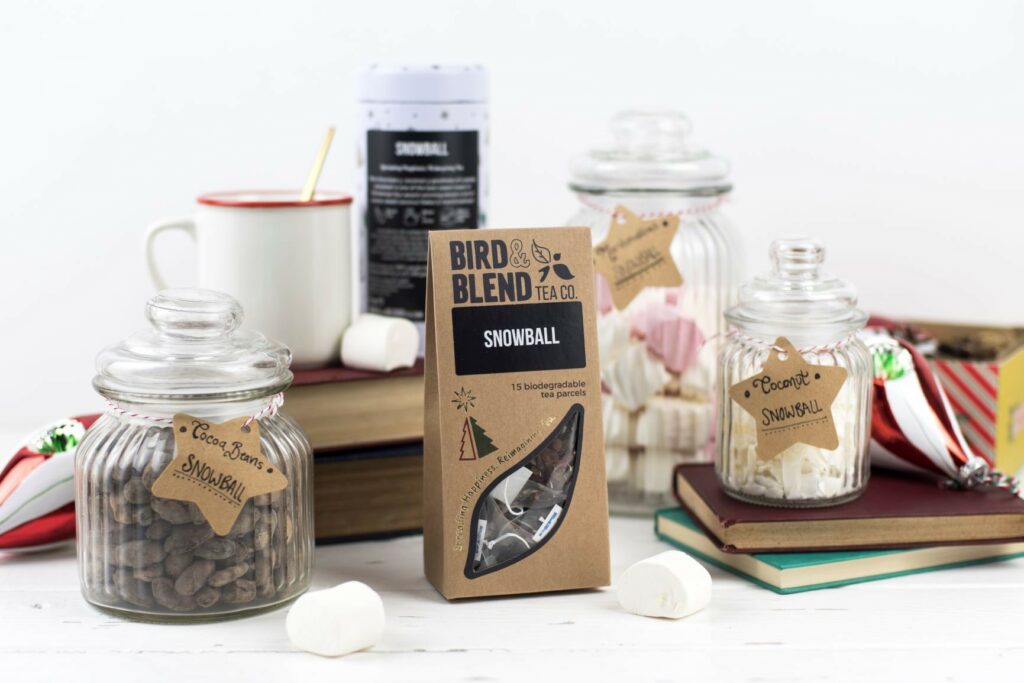 Bird & Blend's Christmas Range
Various prices, www.birdandblendtea.com
The UK's most loved indie tea company is on a mission to spread happiness and reimagine tea this festive season with its Christmas range of products. With flavours like Snowball, Mulled Cider and Fairytale of NW, the range is not only brilliant for gifting and stocking fillers, but also to serve up to your festive guests!
---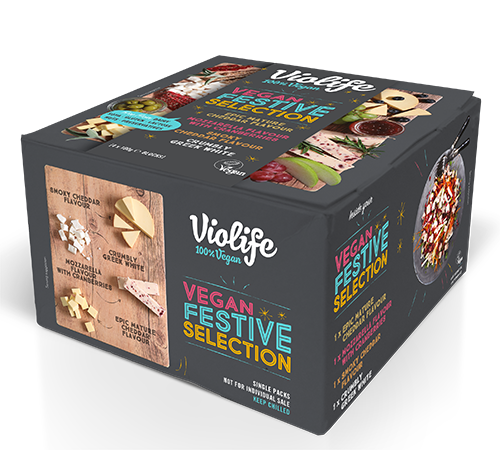 Vegan Festive Selection Box
£6, Tesco
Violife, the UK's leading vegan alternatives to cheese brand, launches its first vegan Christmas Selection Box. The box contains four vegan cheese alternatives in four festive flavours – Mozzarella Flavour With Cranberry, Crumbly Greek White, Epic Mature Cheddar Flavour and Smoky Cheddar. Whether you choose to gift the box to a fellow foodie-fanatic, or use it to impress vegans and non-vegans alike at your festive celebrations, this is the Christmas selection box that everyone will adore!
---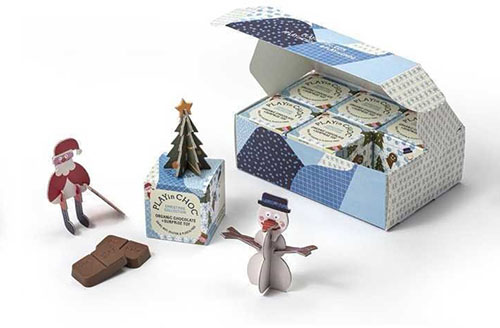 PLAYin CHOC
From £2.50, www.playinchoc.com
If you are looking for stocking fillers that are ethical, sustainable, plastic-free, allergen free and vegan, then PLAYin CHOC tick all of these boxes. The festive ToyChoc boxes come with 2 mini chocolates, a festive puzzle to build and an fun fact card. They are £2.50 each or £15 for the set of 6. PLAYin CHOC is sold on Ocado.com, PLAYinCHOC.com and in 3000 stores globally.
---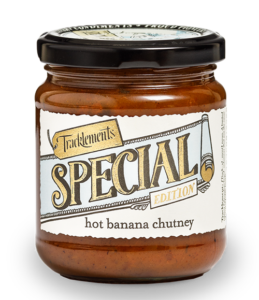 Tracklements Special Edition Hot Banana Chutney
£3.35 for 220g, available from fine food delis, farm shops and www.tracklements.co.uk
Blending the sweetness of one of the world's most popular and oldest fruits with a blend of aromatic tropical spices including warming cardamom, spicy cayenne, hot ginger, vibrant turmeric and punchy chilli, this Vegan and Gluten Free chutney would make a great stocking filler for the foodie in your life. Or why not add some to your festive table – it's awesome with leftover cold turkey or roast pork, jerk chicken or curry.
---