Podcast Series 1, Episode 7: Heidi Swain
---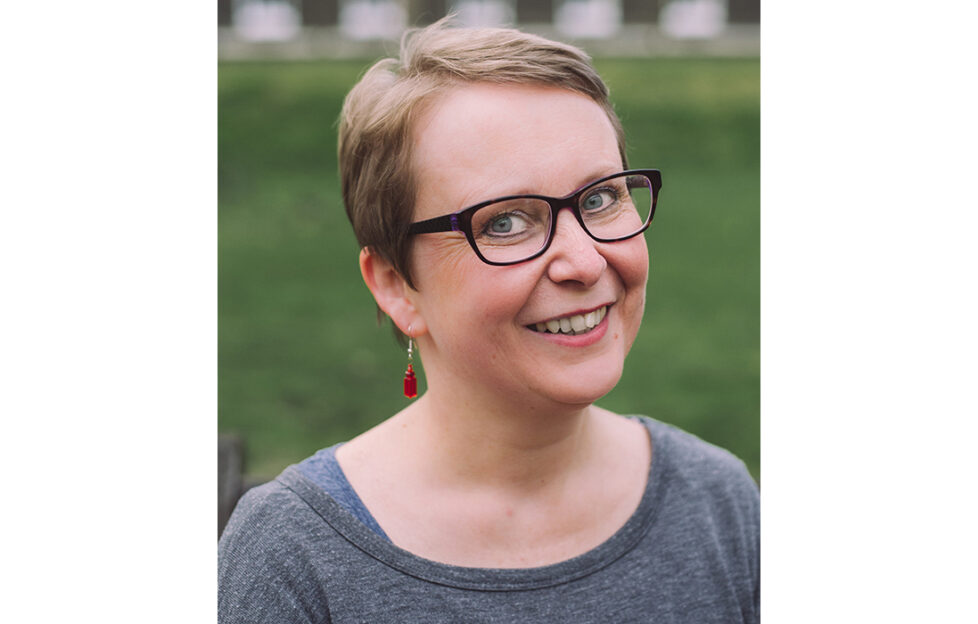 Heidi Swain Pic: Laura Aziz
Welcome to My Weekly's Magical Flying Bookshop, the home of your favourite fiction authors. In episode 7 we talk to Sunday Times bestseller Heidi Swain about her 6th Christmas novel and her 13th book, Underneath The Christmas Tree
Sponsored by

Heidi Swain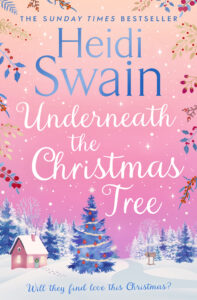 We're thrilled that Heidi Swain has joined us to talk about her latest heart-warming seasonal romance, and to read a short story set in a magical, snowy forest.
Sprinkled with Christmas magic, her latest book centres around Liza as she returns to Wynter's Trees, her father's Christmas Tree business and pride and joy. Now her father has gone, and the business is being signed over to Ned, son of her father's business partner, Liza can finally let go of this part of her life. But when she returns she discovers a much-loved business that's flourishing under Ned's control.
Should she stay and help Ned for the Christmas season, or follow her own plans – and can the place where she grew up weave some Christmas cheer around her heart?
Heidi's story, while filled with warmth and romance, also touches on deeper issues, exploring community and environmental issues, as she explains in the episode.
Heidi also picks out a recent book, from another author, that she simply couldn't put down!
Download the full podcast here.
---
What is a podcast?
It's simply an audio show, and you can join us any time that suits! Listen to our trailer now, and find Heidi's episode here!
Where can I access the podcasts?
You'll need a podcast app. You might find one installed on your phone or tablet already, but if not, search for a suitable app in your app store. Popular ones include Apple Podcasts, Spotify, Pocket Casts, Google Podcasts and Amazon Music. Once you've downloaded the app, use the search facility within the app to find My Weekly's Magical Flying Bookshop any time from Nov 4. All available episodes will be listed.
Episode 1 (Ann Cleeves): https://pod.fo/e/f4d34.
Episode 2 (Dorothy Koomson): https://pod.fo/e/f6bbb
Episode 3 (Sophie Kinsella): https://pod.fo/e/f8523
Episode 4 (Dr Hilary Jones): https://pod.fo/e/fa3d8
Episode 5 (Stacey Halls): https://pod.fo/e/fbde1
Episode 6 (Cathy Bramley): https://pod.fo/e/fd65f
Episode 7 (Heidi Swain): https://pod.fo/e/fefed
What's the format of the show?
Our show is split into three sections – Reading Corner, where the author reads an exclusive short story, or a passage from their latest book; Quiz The Author, where we ask the questions you want answered and Book Post, the author picks a new release that's not one of their own books, but a hotly-tipped title they'd recommend.
Absolutely, we'd love to hear your suggestions for authors for Series 2, and we'd be delighted to ask the participants the questions you want answered! Look out for our podcast recording dates on My Weekly's social media channels, and submit your questions in plenty of time. We'll ask the writers to answer a selection during our recording. Type your question and email it to flyingbookshop@myweekly.co.uk, or record your voice on your phone and add the audio clip to the email. We can then play your questions during the podcast. Don't forget to put the words "podcast" and whatever author the question is for in the subject header – and please include your name on the email, too. Or, if you would prefer to phone, leave a message on 01382 575486, including your question, the author's name, and your name.
Series 1 – the full line-up
Podcast Competition
To celebrate the launch of our brand new podcast series, we've got a bumper prize for one reader! Enter now for your chance to win 8 fiction books as listed above (one from each featured author), a one year My Weekly UK Subscription, a PRAI Platinum Firm & Life Skincare Serum and a Shearer Candle! Enter here – good luck!