10 Book Highlights of 2021
---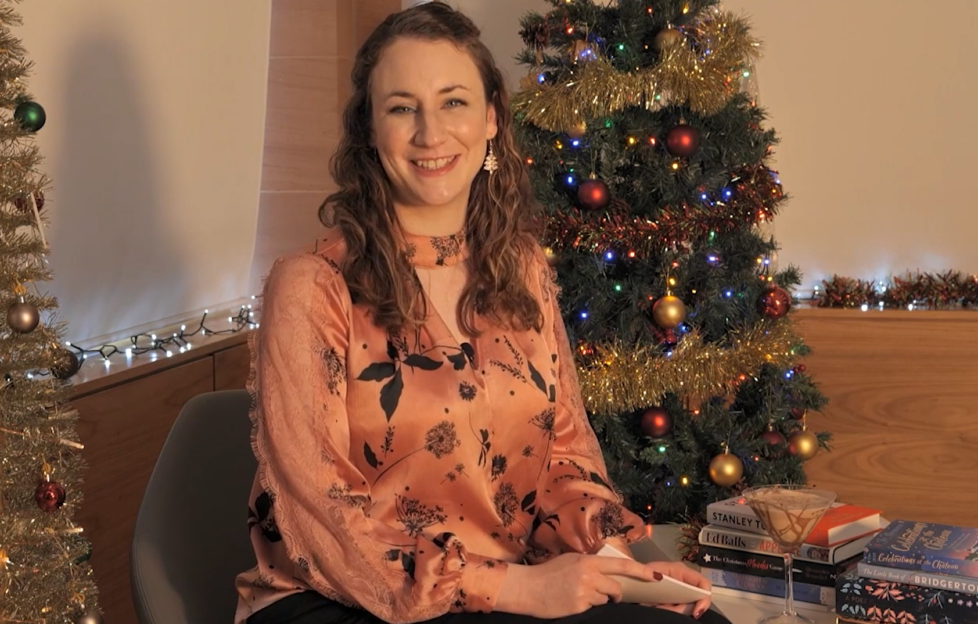 Susan Watson, My Weekly Fiction Editor
As Fiction Editor of My Weekly I receive many books across my desk, and this year I've really been spoiled for choice. If you're still looking for great books to buy as Christmas gifts, or to read yourself over the winter months, I can thoroughly recommend my pick of the best from 2021 – happy reading!
A sequel to the brilliant and charming Dear Mrs Bird, Yours Cheerfully is set in London, 1941 as young magazine journalist, Emmeline Lake, takes on the challenge of becoming a wartime advice columnist with the support of boyfriend, Charles and best friend, Bunty.
I loved revisiting the wonderful characters and A.J. Pearce's witty, warm and cheerful style of writing guarantees to make you smile.
---
All Liz wants is some peace and quiet to read her book and cuddle the cat but as a mother-of-two the eternal quest for some quiet time is constantly thwarted by everything from PTA meetings to broken dishwashers. I cannot recommended this book highly enough if you're looking for something that will make you laugh until your ribs hurt.
Funny, truthful and warm, I already can't wait for Lucy Mangan's next novel.
---
Aura and Nick arrive with their children to start a new life in France. Seemingly living the dream, they have bought a dilapidated French chateau to renovate. However, nothing is quite as it seems and soon secrets from their past begin to threaten their future. This twisty novel is packed with shocks and suspense and, like Aura, you'll not know which of the characters to trust…
Full of tension and twists, this was one of my favourite thrillers of 2021.
---
Jen and Riley have been friends since childhood.
Jen is white and Riley is black – something which hasn't ever been an issue. However, when Jen's husband, a police officer, shoots an unarmed black teenager, their bond is tested to its limits. Can their friendship ever survive?
A powerful and thought-provoking emotional rollercoaster of a novel.
---
Another amazing instalment in the Seven Sisters series, this book sees the six D'Aplièse sisters search for their missing seventh sister, travelling everywhere from New Zealand to Ireland. A testament to the strength and sacrifice of women over the years, the latest book in this epic series did not disappoint. Sadly, Lucinda Riley passed away in June. Later, it was announced that the eighth and final book in the series, Atlas: The Story of Pa Salt, will be published around the world in spring 2023, co-written by her son, Harry Whittaker.
---
I really loved both The Foundling and The Familiars but I think Mrs England is perhaps Stacy Halls' best book yet. Set in West Yorkshire in 1904, the story follows newly graduated nurse, Ruby May, as she takes a position looking after the children of Charles and Lilian England. As she settles into her new role it soon becomes clear that there's something strange about Mrs England…
Atmospheric, and brimming with both menace and great storytelling, this third novel firmly cements Stacey Halls' position as one of the most exciting voices in historical fiction.
---
One of my favourite romances this year, Florence Keeling's A Little In Love, has all the right ingredients for a perfect rom-com. Set against the backdrop of the glorious Weddington, Rose Pedal is involved in a near miss crash involving the incredibly handsome James from Blume's Florist, as they both head to the wedding fayre at the local stately home.
It may seem to be hate at first sight, but can the pair find a way to reconcile their differences?
Entertaining, warm-hearted and witty, this is the perfect romantic read!
---
I loved The Windsor Knot and the second in the series, which sees the Queen play amateur detective, was every bit as good.
This time, the Queen, assisted by Assistant Private Secretary Rozie Oshodie, investigates when a body is found in the Palace swimming pool and the Queen battles to unravel the mystery before the killer strikes again.
Somehow perfectly capturing the very essence of the royal family – I loved the characterisation of Prince Philip – S.J. Bennett's book is an entertaining and thoroughly absorbing read.
---
Shay Bastable is the woman in the middle – as part of the sandwich generation she balances caring for her parents and her children, supporting her husband Bruce, holding them all together and caring for them as best she can. Then an unforeseen incident sets off a chain of events that lead to Shay re-evaluating her life and looking back to her past for answers.
Hugely relatable and full of wit, warmth and such thoughtful writing, Milly Johnson just keeps getting better and better.
---
Set in 1950s London, Jean Swinney is a feature writer on a local paper and lives a mostly uneventful life with her overbearing mother.
However, when a young Swiss woman, Gretchen Tilbury, contacts the paper to claim that her daughter is the result of a virgin birth, it is down to Jean to investigate and it's not long before she finds herself entangled with the Tilbury family.
Tender and beautifully written, this book is a joy to read.
---

For more book recommendations, watch Susan, Hope and Sally discuss their favourites for gifting in our Christmas Live Event, available now.