5 Beauty Tips For The Party Season
---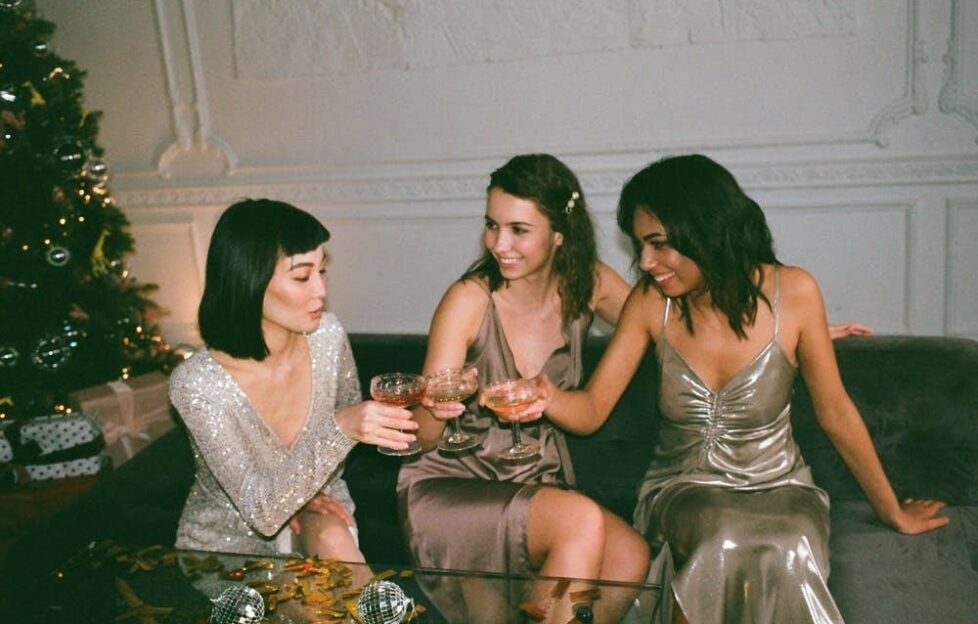 Clarins Beauty
Whether you're staying in or going out, it's the time of year we all want to look our best – and the skincare experts at Clarins share their top tips to get prepped and primed.
Develop A Consistent Routine
Having a consistent daily routine is the first step to getting ready for the new year. The basics of any skincare routine tend to follow the same formula: cleanse, tone and moisturise (in that order).
To give your skin an added boost as part of your beauty routine, consider a radiance-boosting serum. Choosing a radiance-boosting product for the cooler months will work wonders, helping to brighten, smooth and regenerate the skin. For a spa-like feel, try putting a few drops in your hands first, to heat it up, before using your fingertips to lightly press the serum into your face. This step should always be followed up with a moisturiser, which actually reduces the chances of skin problems such as acne, breakouts and itchiness.
Exfoliate For A 'Glow From Within'
One of the key steps in achieving a healthy, radiant glow – even during winter – is to exfoliate regularly. This helps to remove the build-up of dead cells on the skin's surface, allowing your moisturiser and serum to soak in deeper for maximum effectiveness. Don't overdo it with the exfoliator though, otherwise you run the risk of aggravating the skin – once or twice a week is plenty.
 Treat Yourself To A Spa Day At Home
You know the drill – face mask, nails, tan. Applied to the surface of the skin, a face mask absorbs deeply into the pores, providing an intensely nourishing treatment that helps to remove impurities below the epidermis. To improve your skin tone and maintain a healthy complexion, it's recommended to treat yourself to a hydrating mask once a week (ideally, in the evening after your bath or shower, when your pores are open).
Don't Forget The Eyes (And Eyebrows)
Eyes are one of the features we're most likely to enhance during party season, with 'graphic liner' trending right now, with more than 643.8 million views of videos containing the hashtag on Tik Tok. 'Cat eye' is in the second spot with 396.4 million and in third is 'soap brows' with 218.5 million.
But before we put on all of that festive make-up, it's best to prep with an eye cream in the morning. Eye creams are a targeted treatment which help with a variety of trouble areas, from puffiness and sagging to dark under eye circles and fine lines. Cooling, soothing, and smoothing eye creams help to hydrate and brighten skin for a more awake, youthful-looking appearance. This step is also handy the morning after a long night out…
The Finishing Touches
One of the best pieces of advice when it comes to long-lasting make-up is to use a primer and setting spray. Choose these products in accordance to the type of skin you have, or the type of look you're trying to achieve i.e. opt for a matte finish if you want to reduce shine/oiliness.
Liquid highlighter drops mixed in with your foundation, or over foundation, can boost your glow. If opting for a powder highlighter, apply to the following areas: forehead, brow bone, inner eyes, cheekbones, bridge or nose, cupid's bow, and chin.