Our Christmas Special Podcast!
---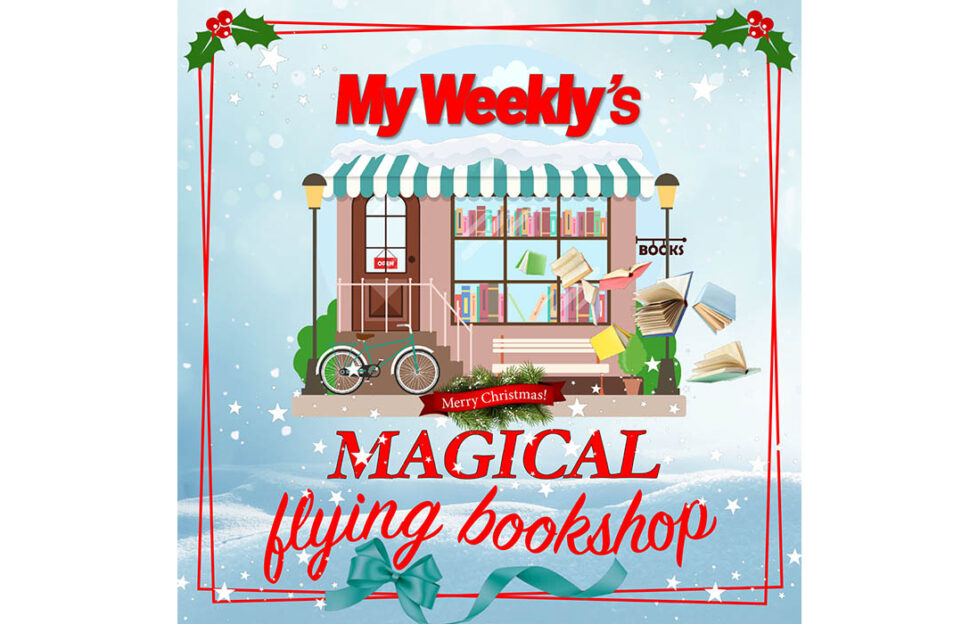 The Magical Flying Bookshop is now topped with a sprinkling of snow, just in time for our Christmas Special podcast! Available from Christmas Day onwards, join our special guests for some festive fun, including the lovely Anton Du Beke and The Yorkshire Shepherdess, Amanda Owen…
Sponsored by

We can't tell you how much we've enjoyed creating Series 1 of our fiction podcast series, My Weekly's Magical Flying Bookshop. If you've missed any of the 8 episodes, scroll down and click on the links to access them.
We wanted to bring our first series to a sparkling end, so join us now for the final episode, our Christmas Special, the glittering star on top of the tree! Joining us is on pointe M.A. Kuzniar, author of Midnight In Everwood; jazz hands Anton Du Beke and Yorkshire Farm's Shepherdess Amanda Owen. We're talking all things Christmas, sharing special festive readings and reflecting on the perfect Christmas Day.
Anton Du Beke
The charming and witty Strictly star dances his way into our podcast to talk about his latest book, We'll Meet Again. This heartbreaking and romantic fourth instalment of Anton Du Beke's wonderful series is set in the glamorous Buckingham Hotel and sees newlyweds Raymond and Nancy face separation as the staff of the hotel are called up to service when WWII breaks out. Anton talks about his research for the book and shares his best-loved Christmas memories…
M.A. Kuzniar
Listen to a extract from Midnight In Everwood and find out what inspired the author's latest book.
Amanda Owen
Enjoy stories from the farm as our Magical Flying Bookshop stops off at the home of The Yorkshire Shepherdess.
Christmas Past, Present & Future
Some of the featured authors from Series 1 pop back to reveal their favourite Christmas memories.
Download the full podcast here.
---
What is a podcast?
It's simply an audio show, and you can join us any time that suits! Listen to our trailer now, and find our Christmas Special episode here!
Where can I access the podcasts?
You'll need a podcast app. You might find one installed on your phone or tablet already, but if not, search for a suitable app in your app store. Popular ones include Apple Podcasts, Spotify, Pocket Casts, Google Podcasts and Amazon Music. Once you've downloaded the app, use the search facility within the app to find My Weekly's Magical Flying Bookshop. All available episodes are listed below.
Series 1 – the full line-up