The Little Shop of Hidden Treasures | Holly Hepburn
---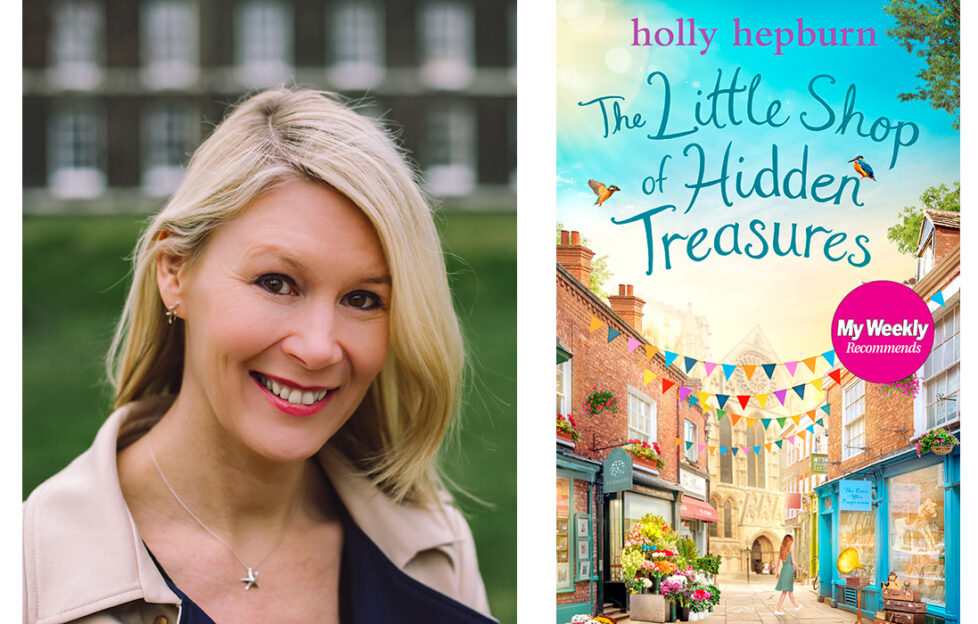 The Little Shop of Hidden Treasures is a gorgeous read. Having previously been published in four separate parts, this story combines them into a hugely satisfying narrative that is entertaining, engaging and filled with love, life and community…
The York setting works perfectly with history an important aspect of The Little Shop of Hidden Treasures, as the city is renowned for its past. References to real streets add authenticity and atmosphere so that it feels like making a visit to the area. Holly Hepburn's descriptions are so vivid that the reader can picture her settings with total clarity.
There's very much more than a straightforward romance here. The Little Shop of Hidden Treasures has a structure a little like the puzzle box that precipitates the mystery part of the story. There are narratives and histories to be found within the Ever After Emporium, and the people who frequent it, that take the reader into another time and location than just modern day York. I found this aspect so convincing I had to look up some of the characters to find if they really existed. Elenor's story is fascinating and very moving, giving an extra dimension to an already charming plot as Hope Henderson begins a new life in her home city.
Strong, believeable characters
Hope is a wonderful character. Her diffidence and her determination mean that the reader is on her side from the very first moment. Her relationship with her family and her occasional errors of judgement make her feel very real too. However, it is Brodie who really steals the reader's heart. To say more would spoil the story but she really would melt the iciest of hearts. Add in a couple of very attractive men in Will and Ciaran and The Little Shop of Hidden Treasures is very entertaining.
Certainly Holly Hepburn includes love and a somewhat bumpy romantic path in the story, as might be expected, but there is so much more here to uncover in a book that is beautifully crafted. Friendships, trust, betrayal, grief, duty, endurance and societal attitudes shimmer through the narrative making it a captivating read.
The Little Shop of Hidden Treasures is a gloriously immersive story of love, intrigue and new beginnings. It might even make you want to take up belly dancing! What better way to begin 2022?
---
The Little Shop of Hidden Treasures by Holly Hepburn (Simon & Schuster, PBO, £8.99) is available now from Amazon.
To read a fabulous, exclusive short story from Holly Hepburn, don't forget to pick up this week's My Weekly, on sale now!
Read more of our book reviews.