Coming Up With "The Big Idea"
---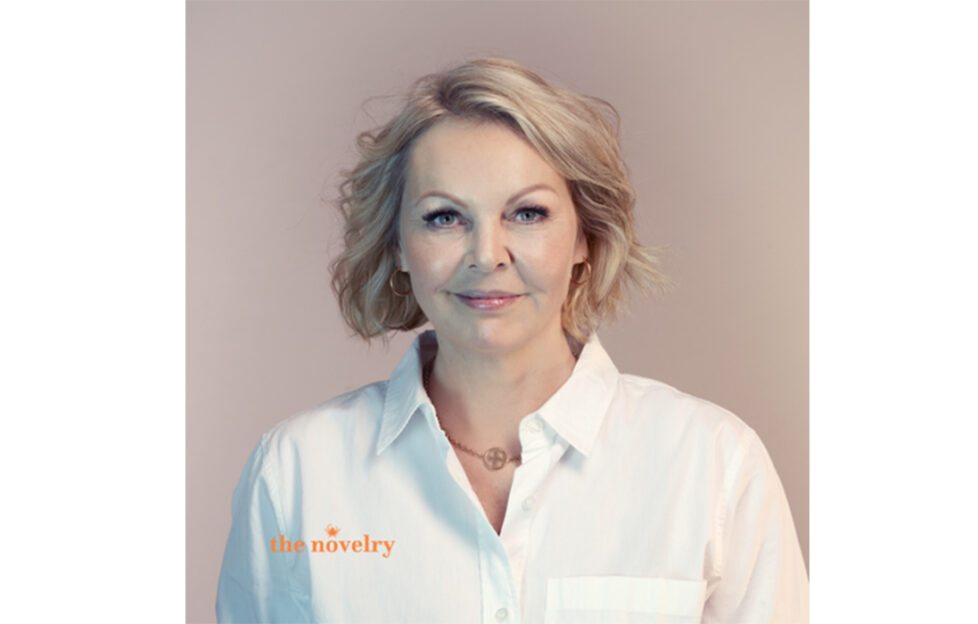 Louise Dean, author and founder of The Novelry
Have you ever read a book, and wondered how on earth the author came up with the idea for it? Have you ever marvelled at the success of some of the biggest books of all time – Harry Potter, The Girl on the Train, The Time Traveller's Wife – and wondered where it all began?
Here, Louise Dean, author and founder of The Novelry, the online writing school recommended by leading literary agents, gets us thinking about what these "Big Ideas" are and where they come from – and speaks to four bestselling authors about how they got their "Big Idea".
The key to success
Coming up with the right idea for a book is key to an author's success – publishers routinely pass on "good" books in favour of standout stories – books that are packing a great hook. And this can feel really daunting at first, if you're an author starting out.
At The Novelry, we've just launched a new online writing course: The Big Idea course. This is aimed at beginners – authors who know they want to write a book, but don't know where to start. Maybe they don't even have an idea yet, or maybe they're not sure that their idea is "the one". We help with that on the course, but maybe, if this is you, you feel daunted about the prospect of starting out – and in that case, let me share with you a few tips.
It's not about the writing – or at least not in the way you think! Nobody ever stayed glued to a book for the complexity of its vocabulary, but rather, what keeps readers reading is the storytelling – and storytelling can be learned!
You don't need to be a genius. Writing is not something you are born with or can or can't do. It's something you learn, because you want to learn it.
There's never a good time to write a book. Are you waiting for that moment when you're in a log cabin in the snow, tapping out your novel possessed with inspiration? That moment won't come – so the best time to start writing is probably now. You make time. An hour a day for a few months is how many well-known authors got writing.
You don't need material or life experience. You don't need to be wise and have all the answers when you're starting out. Stories are about questions. One question after another. What happens next? Why did she do that? What will he do to escape? When you write, you write for you, to tell yourself the story.
You don't need to know the whole story now. And here's the crux of it, when we're talking about Big Ideas: ideas don't happen by magic, they're constructed. Ideas happen when you go looking for them!
4 bestselling authors give their advice
To get you thinking about Big Ideas, and leave you with some inspiration, here are four bestselling authors talking about how they came up with one of their "Big Ideas".
Katie Khan, author of Hold Back the Stars and The Light Between Us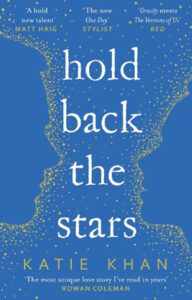 "I first came up with the idea for what became my debut novel, Hold Back the Stars, when I was taking a nap at my parents' house. They lived on a great hill to the north of London from which I liked to watch the International Space Station pass overhead, and I dreamt of a couple falling in space, talking about their relationship as they fell. When I woke, I pondered whether perhaps they were instead treading water… but I didn't want to write (quite inevitably) about sharks! I knew it was an intriguing idea, two people surrounded by the vacuum of space, but I also knew it wasn't enough for a novel. It was only half the story.
"The second half came to me during the London 2012 Olympic Games. The city took on an electric atmosphere with people staying out late to cheer on athletes, and I thought how fun it would be to write a version of Europe that felt that way all the time! I realised that not only did the novel need to be set half in space, and half on Earth, but that the version of Earth in the novel was utopian. A perfect world. It was a Eureka moment for me: the novel would tell the couple's love story in this wonderful place, and explain how they ended up in space with only ninety minutes of air remaining. "Gravity meets One Day" is how I described it (and still do!).
"I knew, quite instinctively, that I had something original, which I hadn't seen done in this way before and which combined elements I love: romance like When Harry Met Sally mixed with grounded science fiction. I wrote the novel late at night for more than two years, and the book was published by Penguin Random House in 2017; now Hold Back the Stars has been translated into 22 languages around the world and is being adapted for film by the producers of Stranger Things and Arrival, with director Justin Baldoni attached to direct.
The best advice I can give is not to start writing a novel when you have one idea, but to wait until you have two.
"It's the chemistry and interplay between them, the paradox, the smashing together of two disparate things which often creates my favourite books and stories. That's where the magic lies."
---
Cathy Bramley, Queen of "Feel Good Fiction" and Sunday Times Bestselling author of thirteen novels, including Patchwork Family, My Kind of Happy, Appleby Farm, and The Merry Christmas Project. Her 14th novel, The Summer that Changed Us, is out this March.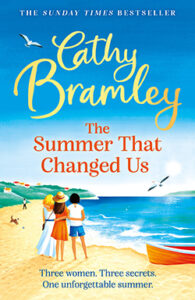 "Five years ago, at a party, I met a lady called Joolly Smith who lives by the sea in Northumberland. She had brought with her a picture made of sea glass for her friend whose party it was. I was really attracted to it and asked her all about it. Joolly told me that there is lots of sea glass on the beach where she lives and that finding these sea-worn pieces of glass in all colours and shapes is like finding free treasure! I was instantly hooked. She said that sea glass hunting with her friends give them an opportunity to chat and set the world to rights to the soundtrack of the waves and that the sea glass they find has led them to learn all sorts of creative skills, such as jewellery, art and mosaics.
"Friendship, beaches, sea glass, small businesses… these are all the ingredients for a great book and I knew that one day I would write it. And I did. The Summer That Changed Us is out in March 2022!"
---
Jack Jordan, author of Anything for Her, My Girl, A Woman Scorned and Before Her Eyes. His fifth novel, Do No Harm, was sold in a six-figure deal at auction and will be published May 26.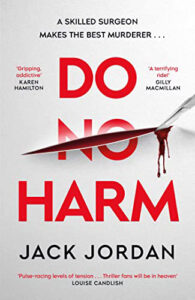 "When the idea for Do No Harm came to me, I knew in my gut that I was on to a winner. In the novel, a criminal gang abducts the child of a heart surgeon and gives her an ultimatum: kill a patient on the operating table or never see her son again. I was positive that the moral dilemma Dr Anna Jones faces – forced to choose between the Hippocratic oath and the life of her son – would be a hook that would grip thriller readers and publishers alike. After a decade of writing novels, I signed with my dream agent, Madeleine Milburn, and secured a two-book deal with Simon & Schuster for a six-figure sum.
"The idea came to me after a minor procedure in hospital. Just as I was about to be put under general anaesthesia, I realised that I didn't know anyone in the room – I was trusting strangers with my welfare entirely. Thankfully, the medical team were nothing but professional! But the idea had been sewn, and after the sedation wore off, I began scribbling my notes from my hospital bed, wondering to myself just how iron-clad a surgeon's oath is, and what it would take to break it."
---
Nina de Gramont, author of a collection of short stories, Of Cats and Men, as well as the novels Gossip of the Starlings and The Last September. She has written several YA novels (Every Little Thing in the World, Meet Me at the River, The Boy I Love, and — under the pen name Marina Gessner — The Distance From Me to You). Her new novel, The Christie Affair, will be published in January 2022.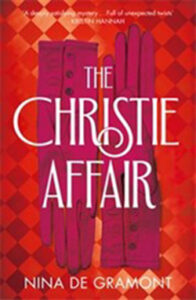 "The idea to write The Christie Affair came from someone else. I was between projects when my friend and agent, Peter Steinberg, sent me an article about the eleven days Agatha Christie went missing in 1926. "This would make a great novel," he wrote. I agreed and set to thinking about it, deciding right away I wanted the story to be narrated by Archie Christie's mistress.
"I wrote fifty pages before deciding it was just too difficult for a twenty-first century American to tell the story of England's most popular twentieth century writer.  So I put the whole thing aside to write a different novel, which unfortunately no publisher wanted. It occurred to me to give up writing entirely. My career, always modest, seemed to have come to a complete standstill. Then I thought, 'I'll go back to the Agatha Christie novel. If that doesn't work out, then I'll quit.'
You have to fall a little in love with a story to turn it into a novel.
"There was so much in the facts of Agatha Christie's disappearance to love — mystery, intrigue, heartbreak, and a stunningly brilliant woman. And I thought, what if Archie Christie's mistress were a little enchanted by the wife whose life she was tearing apart? I decided to put the real life Nancy Neele aside, and instead created a fictional mistress whose story I could fashion out of whole cloth. That's when The Christie Affair took on its own shape, and sparked enough excitement in me to see it through to completion."
---
So much more than creative writing courses…
Offering support for beginner and established authors at any stage of their writing career, The Novelry will take writers from the very kernel of an idea through to a polished manuscript ready for literary agent submission. With mentoring from bestselling authors and editorial advice from leading industry professionals, The Novelry is the writing school recommended by leading literary agents.