Skinny Carrot Cake Muffins
---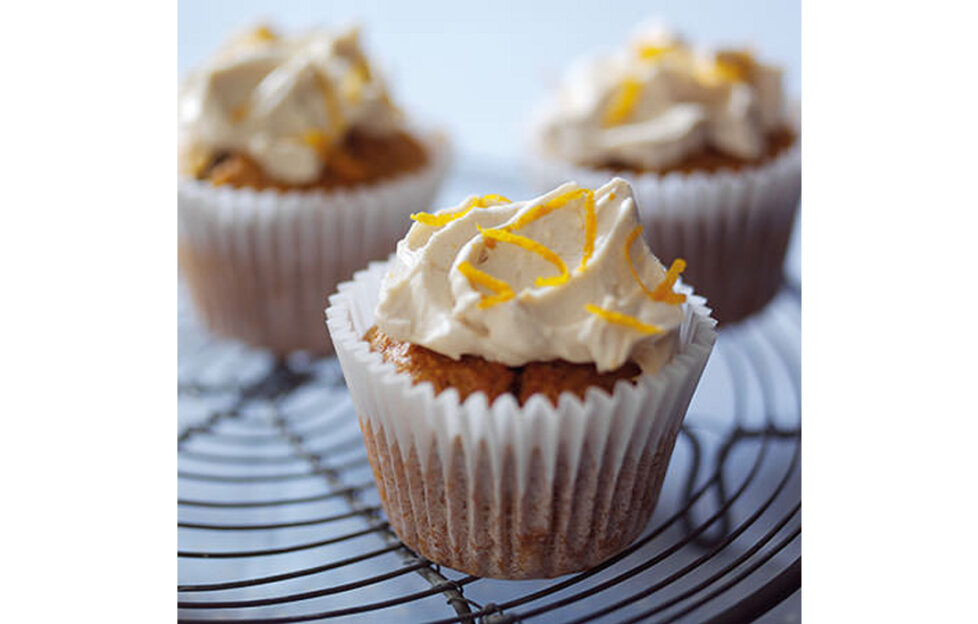 A lighter cake, finished with a delicious zesty orange creamy topping
Serves: 8
Cooking time: 30min
Preheat the oven to 200°C, Fan Oven 180°C, Gas Mark 6. Place 8 paper muffin cases into a muffin tray, or line with squares of greaseproof paper.
Sift the flour and baking powder into a mixing bowl, then rub in the Trex with your fingertips. Stir in the muscovado sugar.
In a jug, beat together the egg, vanilla extract and milk. Add to the dry ingredients with the grated carrots and raisins or sultanas and stir until just combined. Do not over-mix.
Spoon the mixture into the paper cases and transfer to the oven. Bake for 25-30min until risen and golden. Cool on a wire rack.
Mix together the low fat soft cheese, muscovado sugar and finely grated orange zest, allowing a couple of minutes for the sugar to dissolve. Swirl an equal amount onto each muffin, then decorate with fine shreds of orange zest.