The Unravelling | Polly Crosby
---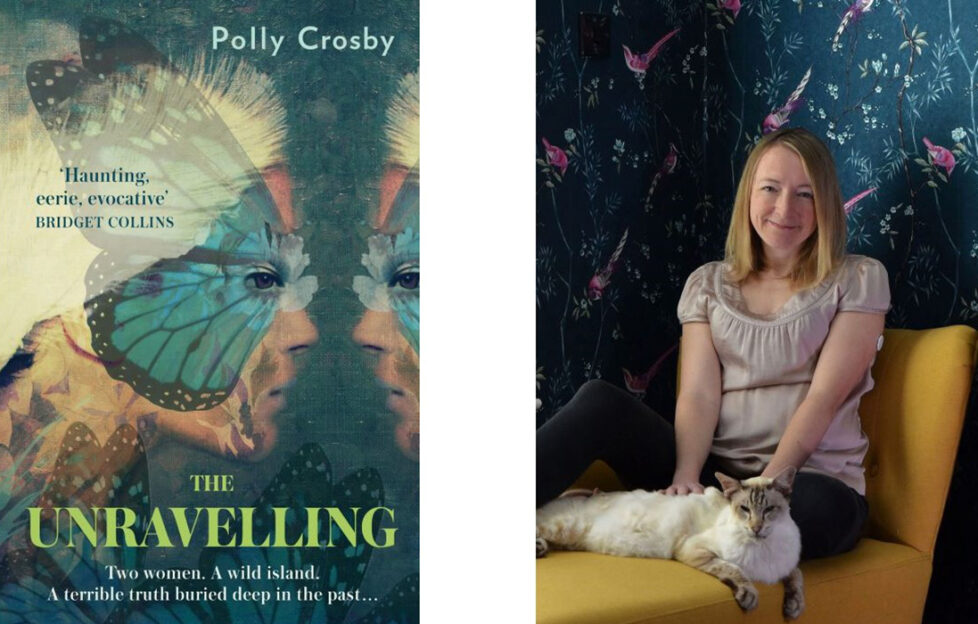 REVIEWED BY LINDA HILL
Although The Unravelling is a fairly short read, it took me some time. A strange and mesmerising atmosphere of hope and menace lurks beneath the surface of this wonderfully eloquent narrative so that I had to savour every transfixing word.
Polly Crosby's writing has a wistful beauty that is poetic and captivating with just a touch of magical realism that is almost primeval.
Reading The Unravelling is a spellbinding, almost physical experience.
The setting of Dohhalund is completely realistic to the extent that I had to look it up to see if it existed and if some of the events had actually taken place.
A feast for the senses
Ripples of unease shimmer against perfect descriptions of nature. The cetacean-shaped island is every bit as much a character as the people.
Polly Crosby layers history, geography, science and nature in her story to absolute perfection. Reading The Unravelling is such a feast for the senses that it feels as if the reader is present on the island.
The intensity of the relationship between Tartelin and Marianne is claustrophobic and atmospheric. There's an irony in that they are every bit as much pinned down by their previous lives as the butterflies Tartelin catches for the now crippled Marianne.
Yet the more Tartelin provides butterflies to be physically constrained, the more emotionally and mentally free she and Marianne become.
As their past histories are unravelled, and their secrets exposed through the perfectly balanced dual timelines of The Unravelling, the reader almost becomes Tartelin as she discovers why Marianne is so obsessed with the butterflies.
A maelstrom of duplicity
The themes of the novel are a maelstrom of deception, appearance, identity and duplicity. The history of the island and Marianne's life upon it provide some real jolts in the dreamlike prose and evoke even more emotion and understanding in the reader. I thought this effect was wonderful.
Polly Crosby explores the concepts of beauty and change with enormous maturity and sensitivity. Through Tartelin she shows that beauty is more than skin deep. And despite the mutations in wildlife Marianne is cataloguing, the novel provides the sense that whatever metamorphosis there is and whatever challenges there are in life, the human spirit can endure if it chooses.
It's impossible to review The Unravelling adequately. It's as intense, affecting and chimeric as Dohhalund itself. I thought it was excellent.
The Unravelling by Polly Crosby is published by HarperCollins on January 6, 2022,  £14.99 HB, £7.99 EB
Enjoy a wonderful short story by Polly Crosby in My Weekly issue dated January 11! The Icehouse Secret is a tender, perceptive and unusual tale of a mother and daughter adjusting to a new relationship.
My Weekly is just £1.60 from newsagents and supermarkets – or why not subscribe to enjoy great new short fiction every week, and make a great saving on the shop price?