Berry Cider Loaf
---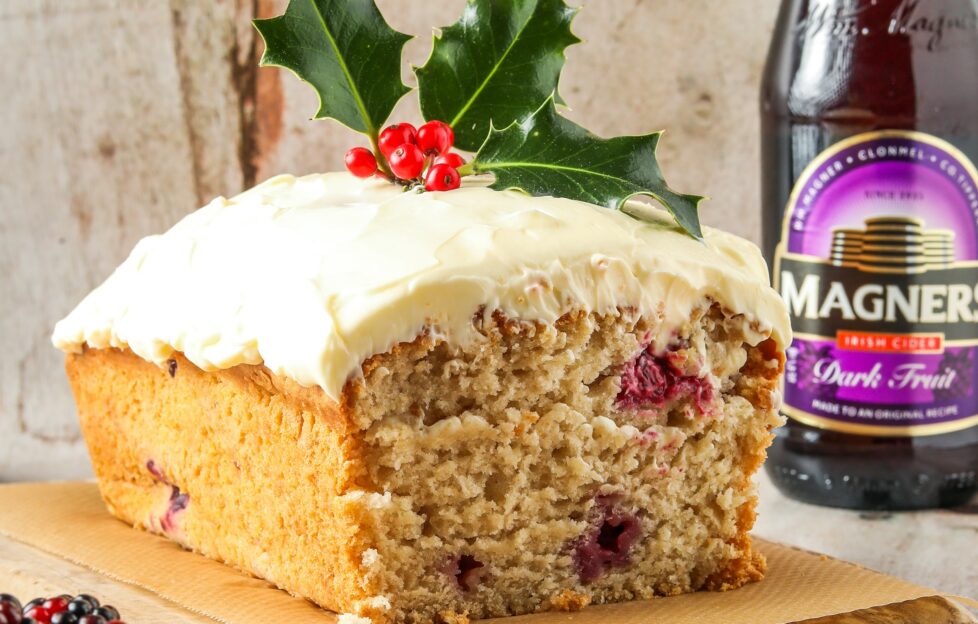 A lovely, lighter version of the traditional fruit loaf. These ingredients are for a dairy-free loaf, but you can easily substitute dairy yogurt and butter if you prefer.
Preparation Time: 20min
Cooking Time: 50-55min
Serves: 8-10
Preheat the oven to 180ºC and line or grease a 2lb standard loaf tin.

Add the fresh blackberries and redcurrants to a bowl along with the 1tsp flour. Give the bowl a gentle toss until the berries are coated. Put to one side. This will stop them sinking to the bottom of the loaf during baking.

In a large bowl, add the butter and caster sugar. Using an electric whisk, whisk until creamy. Then add the yogurt, cider and vanilla extract. Combine.

Add the flour and baking powder and combine again before very gently folding through the flour-dusted berries and currants.

Empty the mixture into the loaf tin before placing on the middle shelf of the hot oven for 50-55min. A toothpick should come out clean. Test in a few areas if the toothpick goes through a berry.

For the frosting: whisk together the butter and cream cheese before slowly adding the icing sugar. Place the bowl into the fridge while the loaf cooks.

Take the baked loaf out of the oven and leave to cool for 20min before carefully removing from the tin.

When cool, top with the frosting and decorate as you wish. Slice and enjoy!
Find fresh meal ideas (often healthy, always delicious) in My Weekly every week. Subscribe for a great money saving deal – or buy our Annual, sprinkled with delightful recipes and filled with heartwarming short stories!