Wahala | Nikki May
---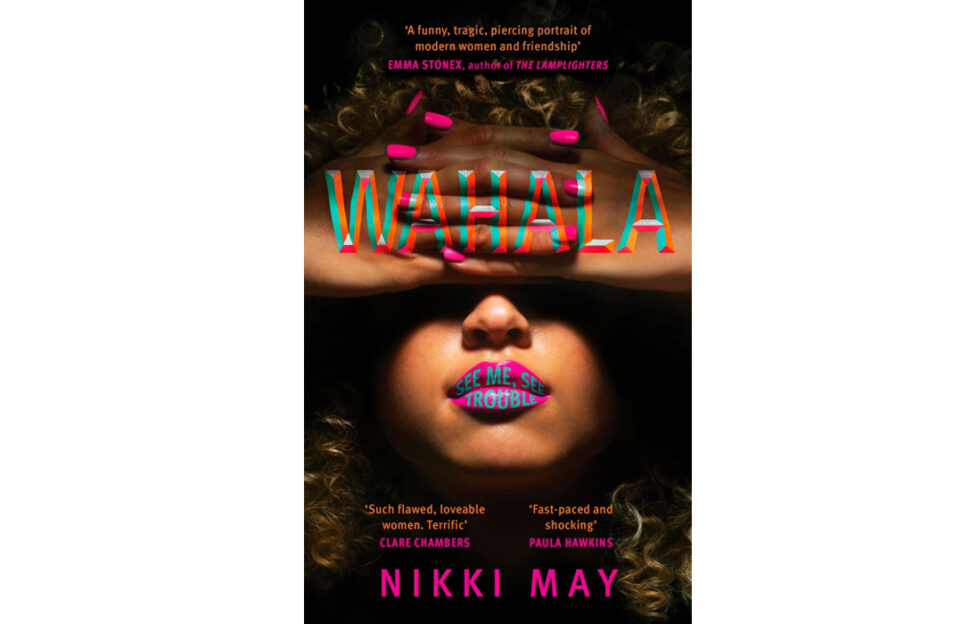 REVIEWED BY LINDA HILL
Wahala is an absolute cracker of a book.
With wahala meaning trouble in Nigerian Pidgin, this book couldn't be more perfectly named. Nikki May presents the troubles and complications of life, marriage, family and friendship in a highly entertaining, witty and engaging story.
The prose is so engaging that it is impossible not to read without a sense of foreboding, some laugh-aloud moments and absolute compulsion.
Fast paced and visual
It is no surprise that Wahala has been snapped up for a television series. Nikki May's writing is fast paced, visual and the plot zips along.
Usually I'm less keen on multiple perspectives, but the writing is so good I didn't need Ronke, Simi and Boo's names at the start of each chapter.
It's a touch of genius that Isobel doesn't have her own chapters and yet looms large in the story, being the devious catalyst for so much of the action, making Wahala a brilliant read.
The ebb and flow of female relationships
Wahala presents a fascinating, completely compelling insight into the ebb and flow of female relationships. The reader feels as if they are part of the circle too.
Isobel is a brilliantly observed character. Manipulative, plausible and dangerous, she leaves a trail of change and devastation – of wahala – in her wake.
I loathed her from the start but was inexorably drawn to her. I felt her allure just like those in the story.
Ronke, Simi and Boo are distinct, varied and flawed too, giving their development through the story such intensity I forgot they aren't real.
Fabulous recipes too!
Authenticity is added through smatterings of Nigerian language and the fabulous food that leaves the reader feeling famished. I was thrilled to find some recipes linked to the narrative at the end of the book.
Not only is Wahala a fantastic story, it's almost a travelogue too with Lagos feeling real and vivid even though it's not a direct setting.
Affection and incisiveness
In Wahala, particularly through her mixed race characters, Nikki May doesn't shy away from class, prejudice and racism between and within nationalities. However, she does this with realism, affection and a penetrating incisiveness that is simply brilliant.
Readers will find themselves amused, moved and slightly uncomfortable with their own attitudes as they devour the story.
Sassy, sparky and enormous fun with considerable danger and bite, Wahala is an essential read this spring. Don't miss it.
Wahala by Nikki May is published by Penguin, £14.99 HB, £7.99 EB. It's available now from Amazon.
---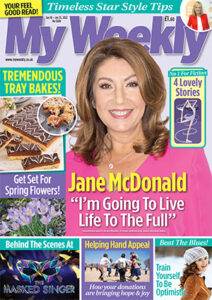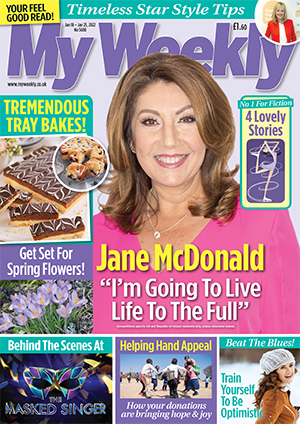 Pick up this week's My Weekly (on sale from Jan 18) to enjoy a pulse-racing short story by Nikki May, The Special Package, centred on one of the characters in Wahala!
Plus there's hours' worth of more inspiring, fun and informative reading.
Just £1.60 from supermarkets and newsagents. Or subscribe for a great money-saving deal.