What Do You Do Every Day To Keep Happy And Healthy?
---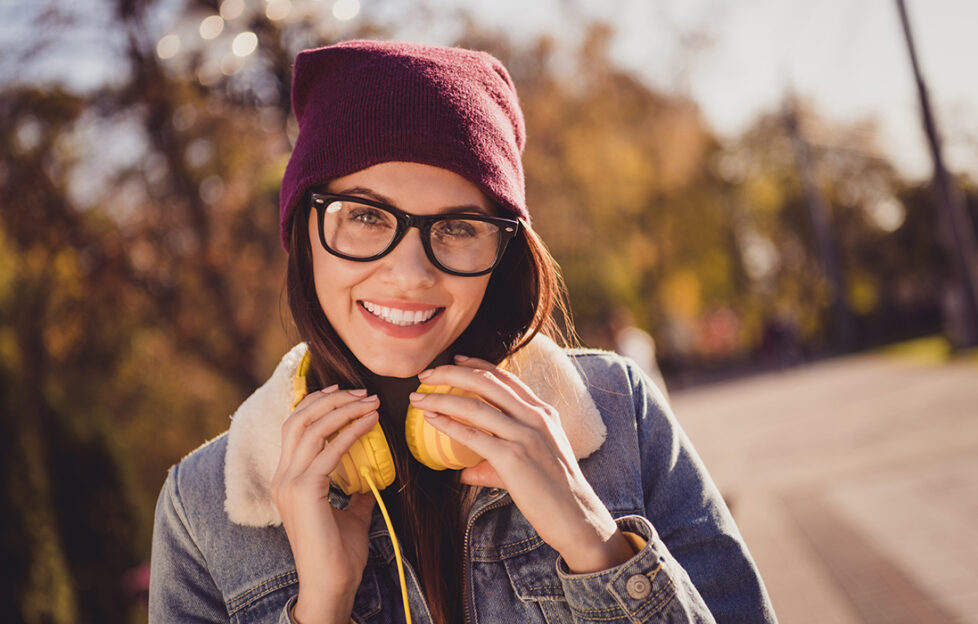 Pic: Shutterstock
We all have those little rituals that get us through the day. Whether that involves sitting down with a cup of tea to watch ten minutes of Holly and Phil, writing a to-do-list or reading a chapter of a book before bedtime, rituals – which are good habits with added ceremony – are very good for your health.
In fact, a recent study by wellbeing brand Healthspan found that 42% of the 2,000 Brits surveyed do four things every day in a bid to keep healthy and happy, with having a cuppa at the same time every day coming top of the rituals chart.
"Rituals are all about the meaning behind why we do something," says leading psychologist Dr Meg Arroll.  "Transforming a set of actions you do every day, such as having a cup of tea, into a ritual will give you added wellbeing benefits."
Immunologist Dr Jenna Macciochi agrees. "Rituals are an important part of wellbeing," says Dr Macciochi, author of 'Immunity – The Science of Staying Well'. "Engaging in rituals helps to communicate to your immune system that you feel safe and can also give a sense of purpose, reduce stress, stimulate productivity and increase positivity."
The survey also found that over half of us have adopted more rituals over the last 18 months as a way of coping with the changes triggered by the pandemic. "Since Covid 19 arrived, many of our daily habits have been given new meaning," adds Dr Arroll. "Tough times allow us to develop coping strategies that we can use in our everyday lives, acting to increase mental strength, provide meaningful human connection and protect physical health.
"As a result of the pandemic, habitual practices that were carried out routinely for years have been transformed to become valued health and wellbeing rituals, including getting together for family meals, doing relaxing stretches before bed and the everyday act of taking vitamin D."
How to transform a habit into a ritual
1 Decide on the actions involved. For example, if you're going to make taking your daily vitamin D an early morning ritual, say out loud that you're going to take this supplement at breakfast and keep it next to the kettle to remind you.
2 Devise a personal mantra to repeat when doing a particular ritual. "For example," says Dr Arroll, "if the purpose of your ritual is to eat healthier, remind yourself of this by saying 'My body is worthy of care and nurture so I will consume health-enhancing, nutritious food.'"
3 Stick to the same sequence of actions. "Over time, you won't need to consciously think about this sequence as the ritual will become part of your daily routine," explains Dr Arroll.
Seven Simple Wellbeing Rituals
1 Follow your family tradition and have a cup of tea! Research carried out by the Tea Advisory Service found that six in ten of us share the same tea drinking habits as our parents or children. As well as the ritual involved in making tea (especially if you use a teapot), there's also evidence that the aroma of tea has an affect on how we feel and think. According to scientific research, more than half of people feel cosy, happy and relaxed when they get their first sniff of a freshly-brewed cup of tea – and many of them also think about their parents and grandparents.
2 Listen to peaceful, relaxing music when you're out for a walk. "That way, you can listen to the same music when stressed but unable to go for a walk," suggests Dr Macciochi.
3 Amplify your experience – You might exercise or meditate as part of your morning routine, so to really maximise this experience, choose some music to play that really wakes up your mind and add an aromatherapy essential oil with a diffuser such as the Tisserand Aroma Spa Diffuser, £40, and choose a blend of oils such as peppermint and zingy Lemon, mixed with the freshness of Rosemary, this blend will leave you feeling upbeat and focused for the day ahead helping to dispel that sleepy mind fog.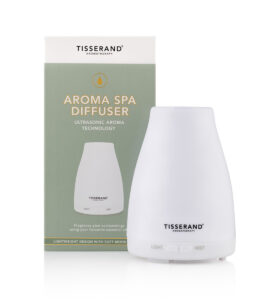 4 Follow the same pre-bedtime routine every night. "A consistent bedtime ritual signposts to your internal clock that it's time to prepare for sleep," says Dr Arroll. "We're creatures of habit so carrying out a behaviour over and over again teaches your mind to associate certain activities with bedtime."
5 Do a regular body scan. "A body scan can help you gain awareness of tension, niggles, inflammation and other unpleasant symptoms," says Dr Macciochi. "Sitting in a cross -legged position, devote a few moments to becoming comfortable and calm. Starting from your toes and moving progressively upwards, take slow, deep breaths as you focus on – and think about relaxing – each body part."
4 Food rituals can help you enjoy your food more. Rob Hobson,  a registered nutritionist working with Healthspan on their new Ayurvedic range said, "We can learn a great deal from other cultures when it comes to the food we eat. There is plenty of research to show that being mindful, eating with rituals (e.g., savouring the food, delaying eating) leads to an enhanced experience and an increased level of enjoyment during a meal. An intentional ritual may help you be more focused on and accountable to your daily health goals. Intentional rituals could include making a weekly broth or dishes and routine structured meal preparation."
5 Bathe in magnesium-rich water. For relaxation, relief from tiredness and to support bone and muscle health, simply add a handful of Healthspan Magnesium Flakes Bath Soak (£9.95, healthspan.co.uk) to warm water, light tealights and relax in a candlelit bath for 30 minutes. Bliss!