My Weekly Special 84
---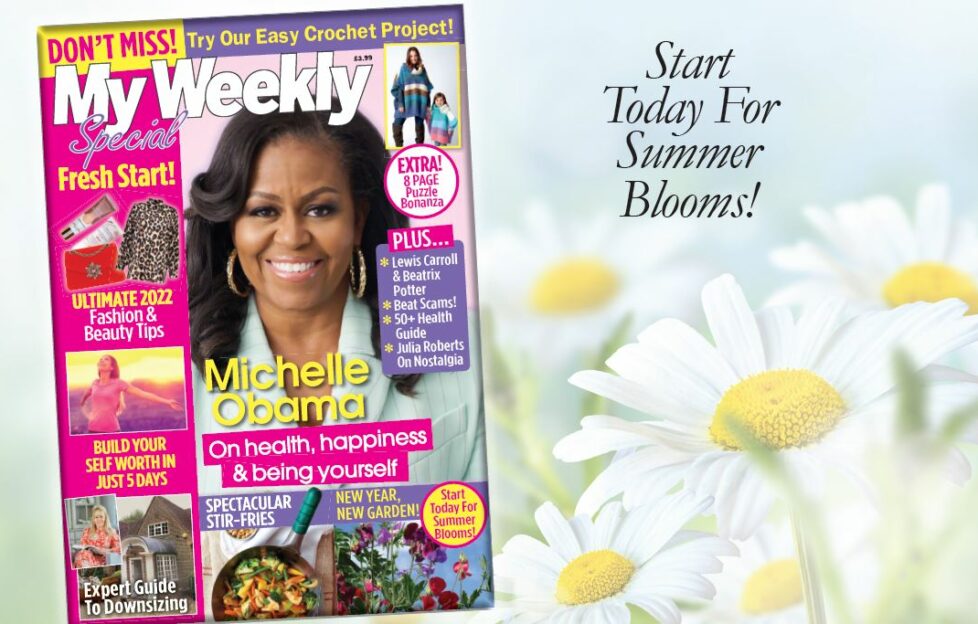 Our latest Special is in shops now! Here's a peek at the inspiring treats inside:
Words of wisdom and courage from former First Lady Michelle Obama
Learn affirmations, take the 5-Day Challenge and change your life!
Be inspired by three women who took their destiny into their own hands
Beat the scammers! Money expert Sue Hayward explains how
What to do with a lifetime of stuff – we help you declutter and give your things a useful second life
Stir Up A Storm – recipes for quick, tasty, nourishing meals
Downsize in style with Dilly Orme's clever ideas
 Heartwarming stories from Caroline Bishop, Marie Penman, Lisa Allen and the wonderful Milly Johnson
Back To Basics and Style File – refresh your face and wardrobe
Dig out the plants you hate and find ones you love – we say you can!
Healthy at 50+. Dr Philippa tackles ulcerative colitis, FODMAPs and mental health
Crochet a simple, cosy, on-trend poncho or jumper, and dip into candlemaking
Plus lots more…
On sale from January 13, 2022, only £3.99!

Available from supermarkets, newsagents (find your local stockist here), or save money with a great subscription deal.