The Last House On The Street by Diane Chamberlain
---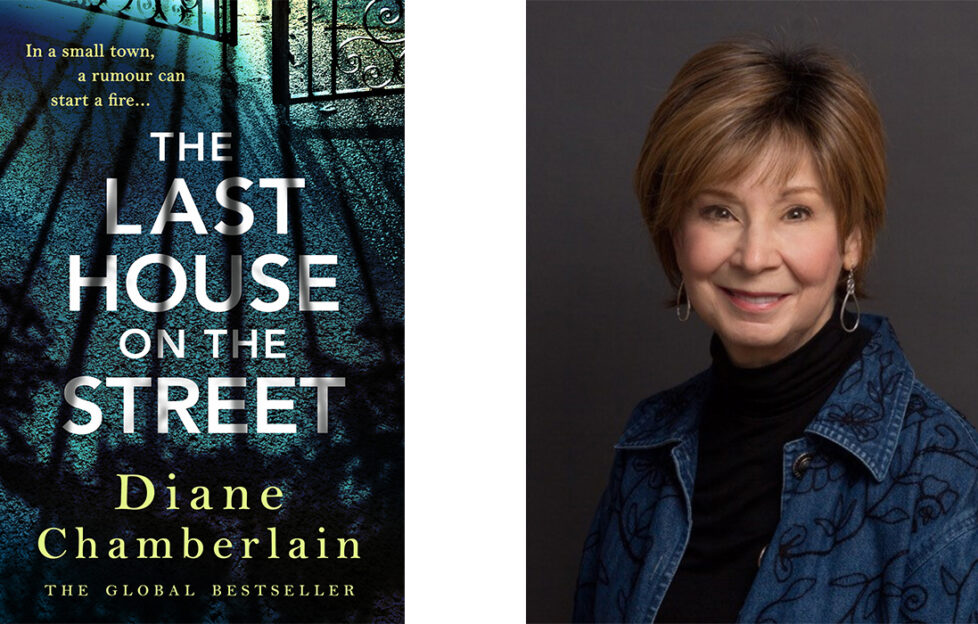 REVIEWED BY LINDA HILL
The Last House On The Street is a compelling, claustrophobic story that feels unsettling from the very first moment.
Diane Chamberlain's use of the past tense for Ellie, and the present for Kayla, enhances the distinction between the two timescales in a dramatic plot that begins relatively quietly and builds into a compelling narrative that is completely gripping.
The short chapters relating to each of the two timescales add to the fast pace so that this is a story that is impossible to put down.
Uncomfortable and thought provoking
In all honesty, The Last House On The Street is an uncomfortable read and that's where its success lies. The inherent racism within Ellie's 1960s narrative disturbs the reader – even more so when we realise not much has changed in many ways.
It makes us question if we would have been as brave and stubborn as Ellie, so that this story is hugely thought provoking as well as entertaining and absorbing.
Diane Chamberlain's depiction of small town America feels authentic and menacing. When that disquiet is added to the threatening atmosphere underpinning Kayla's thread, The Last House On The Street gets the reader's heart racing.
Atmospheric and compelling
Add in the creepy suggestions about the trees, haunting and ghosts, the circle clearing and the lake, and this book has the reader wondering what they might have glimpsed out of the corner of their eye or just over their shoulder.
As Diane Chamberlain reveals a little more with every page, building atmosphere through screeching animals, exposed windows and some truly dramatic events, The Last House On The Street grabs the reader and compels them onwards.
The writing is beautifully crafted even when conveying the ugliness of events.
Writing with passion and intensity
Both Ellie and Kayla are wonderfully depicted, being authentic women struggling with the reality of their lives. I found the way their narratives converge and overlap mesmerising.
Alongside the brilliant plot, Diane Chamberlain writes with an intensity of passion so that the full range of emotions from love to hatred, fear to hope and guilt to forgiveness resonates deeply within the reader.
Whilst I thoroughly enjoyed the narrative, and could simply have enjoyed an exciting story, I found myself affected by it long after I'd finished reading because of the themes presented.
The Last House On The Street is a profound book written by an author at the top of her game. I thought it was excellent.
The Last House on the Street by Diane Chamberlain, published by Hachette on January 20, 2022
RRP £20 HB, £9.99 EB
Pick up the latest issue of My Weekly, dated January 18, to enjoy The Greatest Bridge In The World, a perceptive, uplifting short story by Diane Chamberlain. Packed with feelgood content, it's just £1.60 from newsagents and supermarkets. Or subscribe for a great money saving deal.