Pocket Novel: Raindrop Girl
---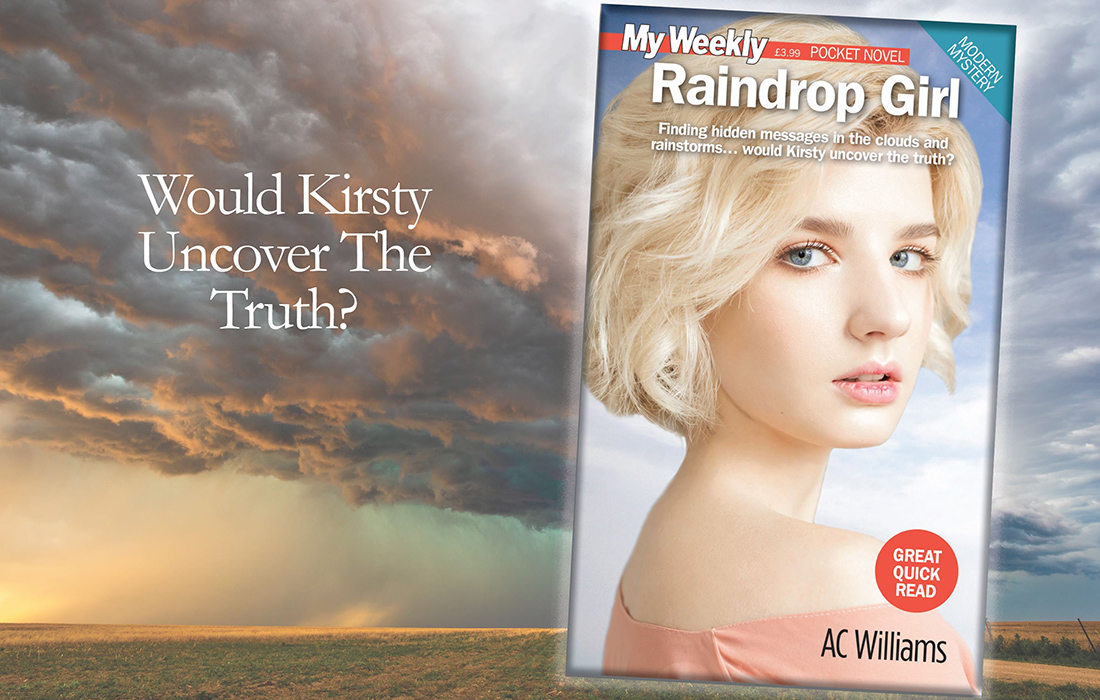 Will Kirsty's spirited nature – and spiritual sensitivity – lead her into danger?
Quirky Romance Plus A Supernatural Mystery!
Kirsty's affinity with the rain made her a weirdo in most people's eyes… until the day she meets Ethan, owner and boss of the company housed in an atmospheric and haunted castle, complete with its own Grey Lady apparition. What mysteries will she be drawn into… and will she also be drawn into Ethan's arms?
Perfect size for your handbag
Ghostly shivers and romance with the boss!
Puzzles inside, too!
Written by A C Williams
On sale from January 20, 2022, only £3.99! Available from supermarkets, newsagents and by subscription.
---
Have you always wanted to see your words in print? We're currently looking for My Weekly Pocket Novels submissions, filled with romance, drama, thrills and excitement! Find out more here…