Falafel with Tomato & Cavolo Nero Sauce
---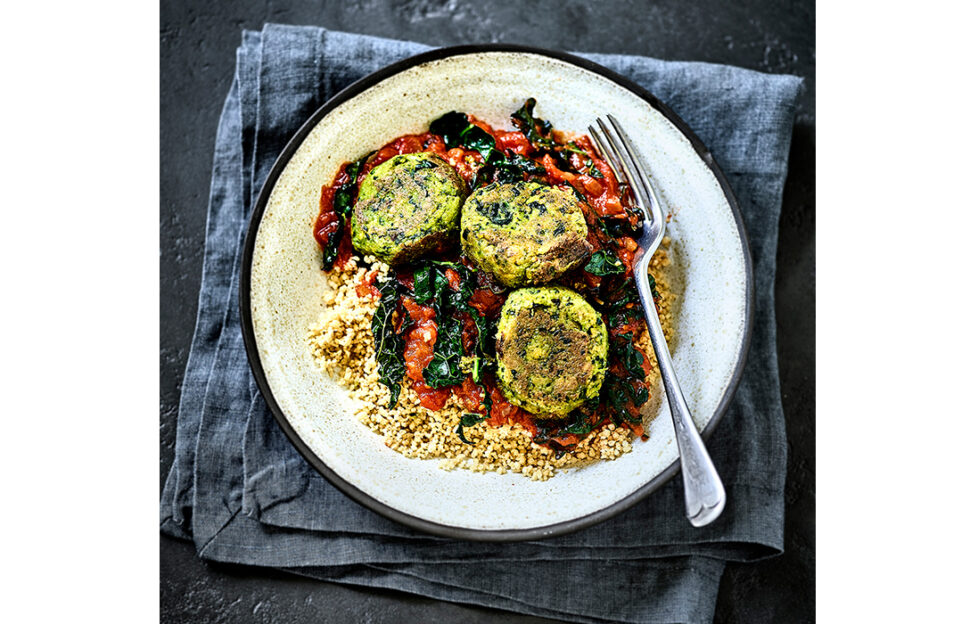 Delicious and nutritious, this heart warming dish is packed with protein. The perfect choice for Veganuary!
Cooking Time: 20min
Serves: 4 
1. Cook the cavolo nero in a large saucepan of boiling water for 3min, drain. Reserve the saucepan.
2. Meanwhile, heat half the oil in a large frying pan and fry the onion for 4-5min until golden, tip half into the saucepan and set aside.
3. Add the spices to the onion in the frying pan and cook for 1 minute.
4. Transfer to the bowl of a food processor with the chickpeas, 50g cooked cavolo nero and the flour.
5. Season and blitz to give a coarse paste.
6. Divide into 12 balls with damp hands and flatten slightly.
7. Add the chopped tomatoes and stock to the saucepan, bring to the boil and simmer for 10min until thickened.
8. Stir in the remaining cavolo nero and cook for a further 3min, season.
9. Heat remaining oil in the empty frying pan and fry the falafels for 3min each side or until golden.
10. Serve the falafels with the tomato sauce and couscous.
For more tasty plant-based recipe inspiration head over to Discover Great Veg
---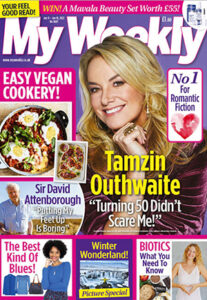 Check out our Easy Vegan Cookery special inside My Weekly this week! Don't miss our Tasty Bites, little treats to enjoy with a cuppa, in next week's issue.
There are scrumptious recipes in My Weekly, on sale every week!  It's too delicious to miss!
---