The Hairy Bikers' Gin & Tonic Fish Goujons
---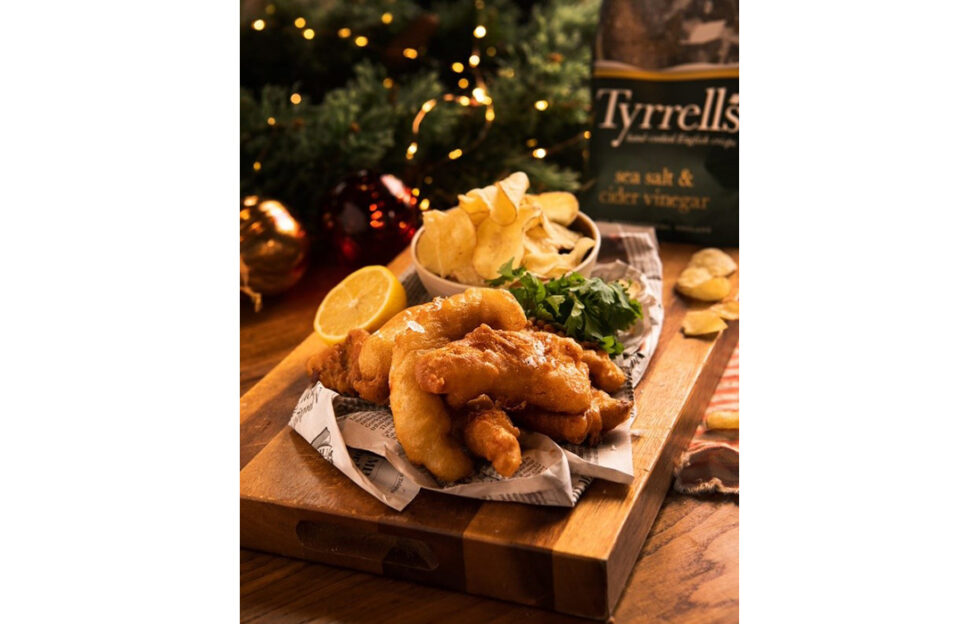 Tangy and tasty gin and tonic fish goujons, with a side of Tyrrells sea salt & cider vinegar crisps – newspaper optional! Impossible to serve without smiling.
 Preparation Time: 10min
Cooking Time:  12min+30min chilling
Serves 4
To make the batter, put the flour into a bowl and mix in the baking powder and salt. Pour in the gin and half the tonic water, whisking for as little a time as possible. It doesn't matter if the batter is slightly lumpy, it's more important the mixture stays bubbly.
Chill the batter for 30min, then whisk in the remaining tonic water.
Next prepare the fish. Cut each fillet in half lengthways along the line of the backbone, then cut each piece on the diagonal into 3 long strips or goujons. Season with salt, then coat the goujons in the batter.
Heat the oil in a pan to 190°C/170°C/Gas 5. Fry the goujons in batches for 3-4min. You'll know they're cooked when they float to the top and are golden brown.
Garnish with tyrrelbly tasty Tyrrells sea salt & cider vinegar crisps.
Find more fun, tasty and (often!) healthy recipes in My Weekly every week. Subscribe for a great saving on the shop price, or enjoy Nourish, our special recipe collection.