Teriyaki Steak & Aubergine Skewers From WW
---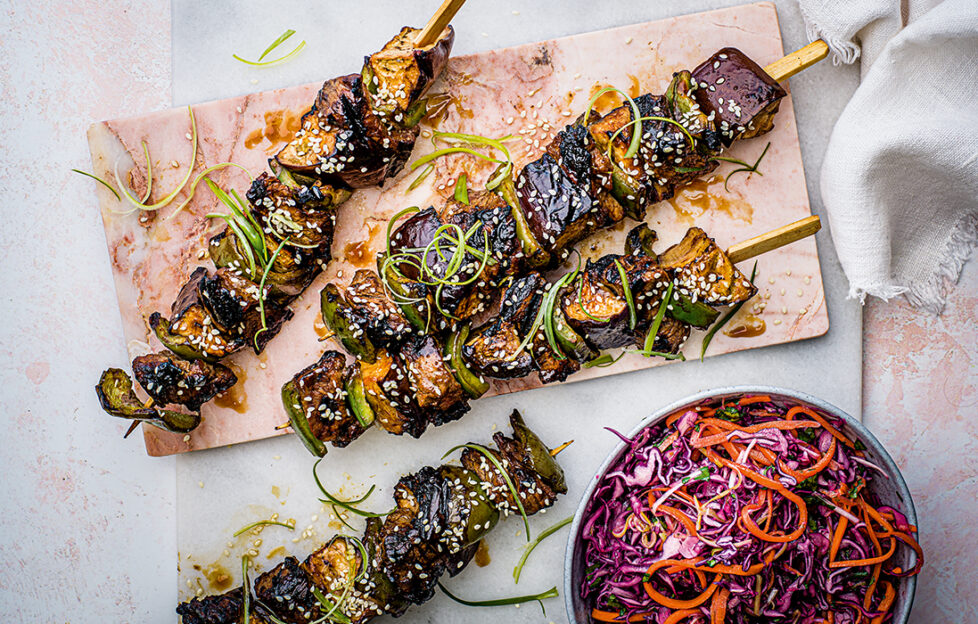 Aubergine is a great addition to these Japanese-style skewers – it complements the beef perfectly and soaks up all the delicious flavours of the marinade.
Preparation Time: 30min + marinating
Cooking Time: 20min
Serves 4
290 kcal 
PersonalPoints: 8                   
Put the steak, aubergine and pepper into a large bowl and pour over the teriyaki sauce, reserving 1tbsp for later. Toss to coat and set aside to marinate for 20min.
Meanwhile, make the slaw. Put the cabbage, carrot, the white parts of the spring onions and the ginger into a large bowl. In a small bowl, whisk together the lime zest and juice, oil and honey, and pour over the vegetables. Add the coriander, then toss everything together, cover and set aside in the fridge.
Thread the steak, aubergine and pepper pieces onto 4 skewers alternating the meat and veg pieces. If you're using wooden skewers, soak them in water for 10min beforehand so they don't burn.
Heat a griddle pan or grill until hot. Cook the skewers for 6-8min in two batches if necessary, turning often and brushing with the reserved teriyaki sauce, until the aubergine is tender and the kebabs are lightly charred.
Scatter the sesame seeds and the green parts of the spring onions over the kebabs, then serve with the slaw on the side.
COOK'S TIP If you have more time on your hands, leave the kebab ingredients to marinate overnight. The slaw is best made on the day.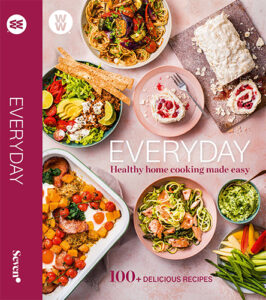 Want more tasty, healthy recipes? The WW Everyday cookbook is available now, RRP £14.99. It comes complete with scannable QR codes that calculate the PersonalPoints of every WW recipe for each individual.