It Must Be Love | Caroline Khoury
---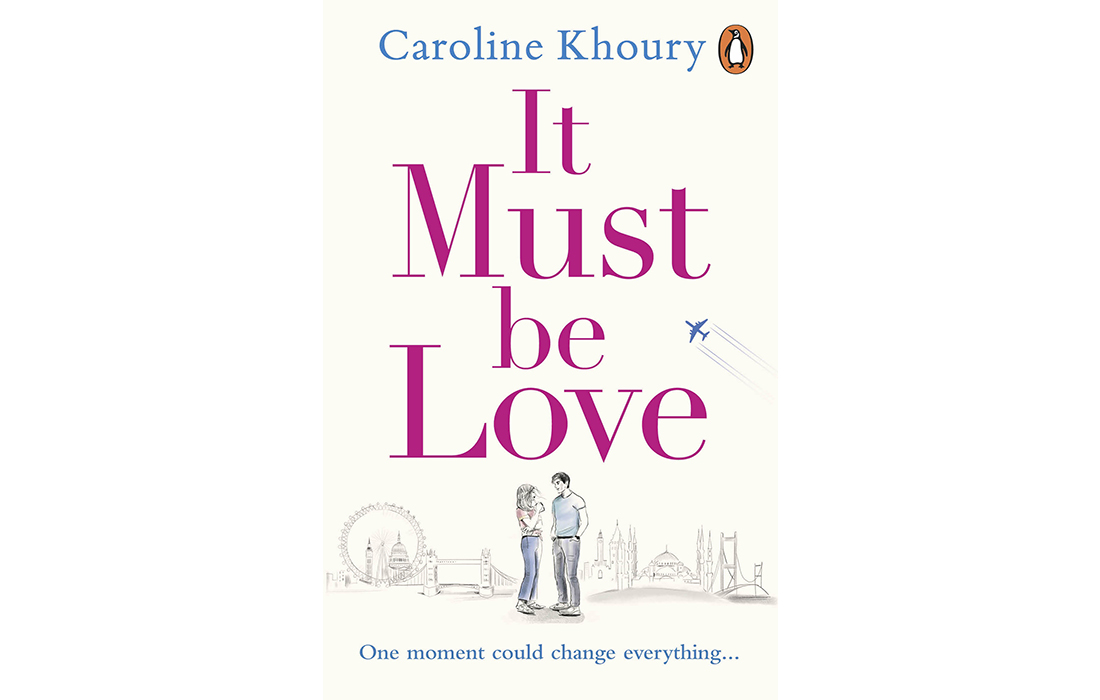 Caroline Khoury's latest book, It Must Be Love, takes the reader to some of the author's favourite cities. Here Caroline tells us more about the story, and shares the 5 places that mean so much to her. Don't miss Caroline's exclusive short story, What's In A Name?, in this week's issue of My Weekly. On sale now!
It Must Be Love is the story of Abbie and Oz who first meet as students at a peace rally in London. There's a connection between them and a lot of chemistry, but after one day together Oz goes home to Istanbul and life moves on.
Almost fifteen years later, Abbie is with the man she thinks she's going to spend the rest of her life with until a chance meeting with Oz. But this isn't a second chance encounter because it's not the first time they've seen each other since that first magical day.
The book starts in the present then flashes back to the past, slowly unravelling their intense love story from London to Istanbul, Beirut to Paris. Abbie and Oz are star crossed lovers who never quite meet at the right time or the right place. It's a romance that covers years and miles and hopefully will call into question whether you believe in fate or destiny.
My Lebanese heritage (and love of Turkish soap operas!) inspired me to write this story, and the book will take you on a journey to some of my favourite cities across the world.
I have been very lucky and privileged to holiday in some amazing places around the world, and spent eleven years living in Hong Kong, Japan and America.
My five special places:
Iki Island – Japan
An island of unspoilt beaches (including Tatsunoshima Island beach) as well as the warmest Japanese welcome. I visited the island many times when I lived in Tokyo. The traffic free roads, delicious food, tea ceremony at one of the temples and the sense of peace that washed over me when I was there always made me think of it as my safe haven.
North Shore – Hawaii
A trip to Laniakea Beach on a holiday to O'ahu left an indelible mark. Seeing my kids' faces as the green sea turtles swam ashore was priceless. The tourist buses had just left, and we had the beach to ourselves. We then swam with these sea creatures in crystal clear waters, the sun setting over the horizon.
Beirut – Lebanon
A visit to the city after the fifteen-year civil war ended was very emotional. It was the first time meeting extended family since I was born there. Touring the ancient sites of Baalbeck and Byblos with a private guide was incredible, as was the sumptuous home cooked food at countless dinner parties with relatives.
Lycian coast – Turkey
A tour of this breathtaking coastline on a wooden gulet boat cemented my love for this country. Touring ancient monuments, swimming in aquamarine waters and sleeping under a blanket of stars was unforgettable.
Sunset Peak – Lantau Island
Undertaking the Lantau trail to the third highest peak in Hong Kong was exhilarating, and the cleaner air at the top was a welcome respite from the pollution at sea level. The sweeping views of bays and beaches was memorable and made me appreciate how lucky I was to live in this incredible part of Asia.
---
It Must Be Love by Caroline Khoury (Penguin, PB £7.99, eBook £2.99) is available now from Amazon.