Miranda Dickinson's Exclusive Extract
---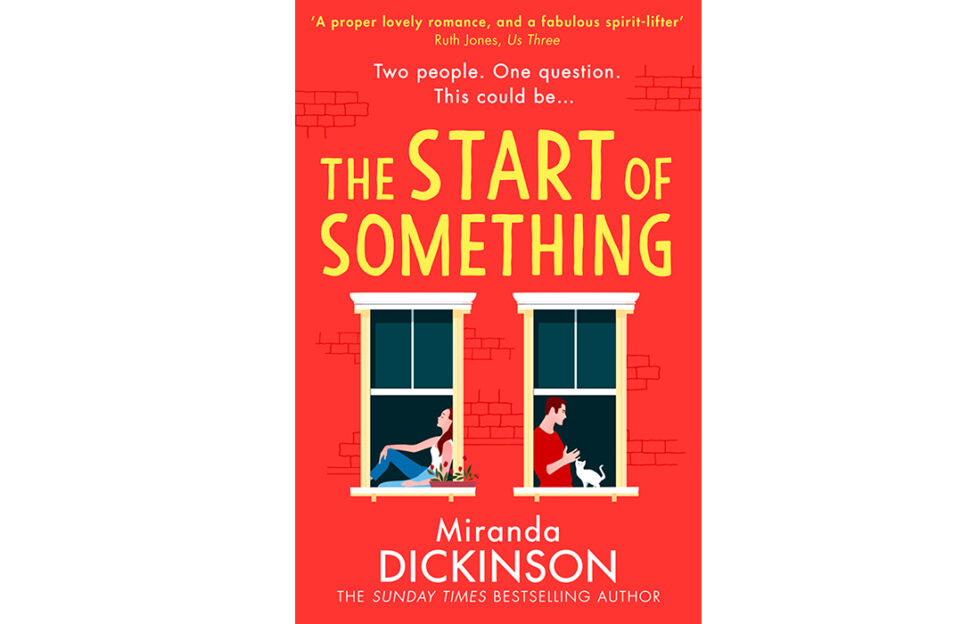 It's lovely to be joined by Miranda Dickinson on the launch of her new title, The Start of Something, a quirky, warm-hearted hug of a book. Enjoy a short extract now, read by the author…
The Start of Something
This book was written by Miranda during lockdown, and it's so relatable.
The book tells the story of Lachlan and Bethan, both lonely due to their current circumstances, and what happens when they reach out.
Lachlan is stuck at home after a car accident stalled his army career. With months of physiotherapy still to endure and only his rescue dog and cat for company, he's taken to gazing out of the window, watching the world spin on without him.
When he notices a vase of flowers on the windowsill of the apartment opposite, he's drawn to their hope and colour and decides to reach out by sticking a message in his window…
Bethan is a stranger in a new town. Bringing up her son Noah by herself, she is slowly rebuilding her life, but loneliness is one obstacle she has yet to overcome. She's intrigued by a glimpse of her neighbour in the apartment across from hers – and then, one evening, she sees a message just for her: WHAT ARE THOSE FLOWERS CALLED? And so begins a love story of two people reaching out, daring to trust a stranger…
Miranda gives a flavour of the story, reading from one of Bethan's chapters…
---
The Start of Something by Miranda Dickinson (HQ, Paperback Original £8.99, eBook £8.99 and AudioBook) is available now from Amazon. Look out for an exclusive short story by Miranda in the My Weekly, out Feb 22!