One Bad Thing | M.K. Hill
---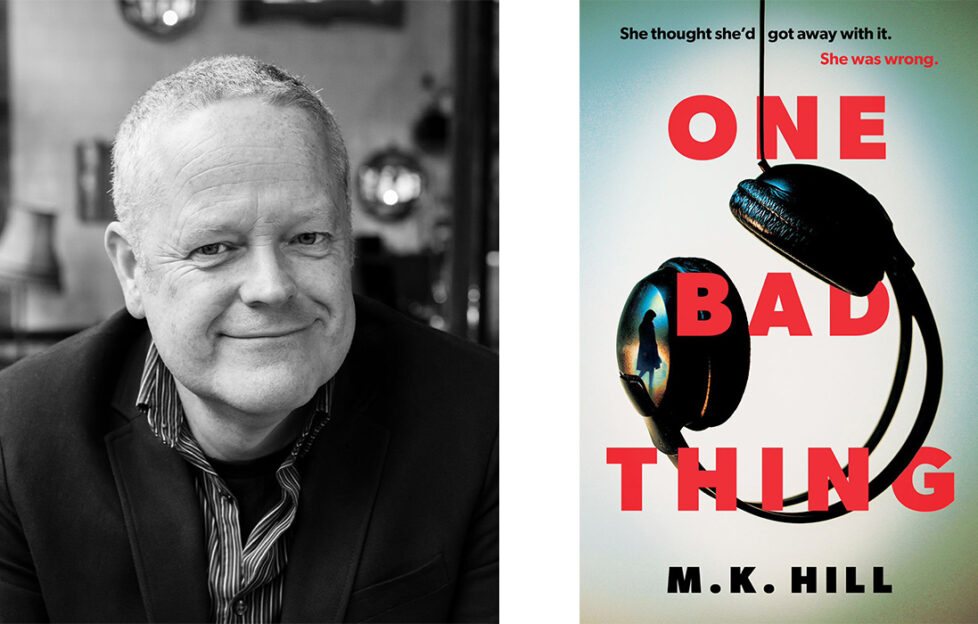 REVIEWED BY LINDA HILL
One Bad Thing is a breathtaking narrative that leaves the reader reeling. I had no idea what might happen from one moment to the next and actually found myself exclaiming aloud, 'Well, I wasn't expecting that!' I loved this book.
Fast paced, twisty and thrilling, One Bad Thing grips the reader from the very first moment and simply doesn't let go. The story is so action-packed with palpable suspense that M.K. Hill ensures an elevated pulse, a thumping heart and a holding of breath as he gradually reveals the outcomes. I couldn't read it fast enough as it was so compelling I had to know what would happen next.
Intimate, intense and threatening
With the exception of a few minor characters, One Bad Thing has a relatively small cast so that Hannah's first person narrative feels intimate, intense and threatening.
Hannah's error, her 'one bad thing' in her past, is the catalyst for all the action and exemplifies perfectly how the thin veneer of civilisation can slip or be threatened at any moment.
Known as The Queen of Hearts, solving other people's problems and extolling the virtue of kindness, Hannah has to face her own flaws and mistakes in a truly dramatic way.
Her husband Sean, old flame Cameron, and nanny Siobhan add to her life in astonishing and gripping ways that leave the reader wondering if there's anything in their own lives that may return to haunt them.
This makes One Bad Thing so exciting and not a little unnerving.
At the risk of sounding sexist, I was genuinely surprised at how totally authentic Hannah feels when she has been created by a male author.
Assumptions, self-delusions and obsessive relationships
Amongst all the intriguing drama are such pertinent themes for today's society.
In One Bad Thing M. K Hill illuminates humanity in a dramatic, realistic and terrifying way. This is a book to think about as well as to enjoy for its sheer entertainment.
He explores our attitudes to others, our assumptions and our self-delusions. He also considers obsessive relationships, family and friendship as well as identity and professions.
All these themes are so skilfully woven into the story that they never slow the drama. Rather they add a wonderful depth that really makes One Bad Thing such a satisfying read.
One Bad Thing is a brilliant book. I can't recommend it highly enough.
One Bad Thing by M K Hill is published by Head Of Zeus, £4.99 PB
Find more book reviews, big name short stories and much more in My Weekly and the monthly My Weekly Special! Why not subscribe for a great saving on the shop price?