5 Top Beauty Buys To Anti-age Your Eyes
---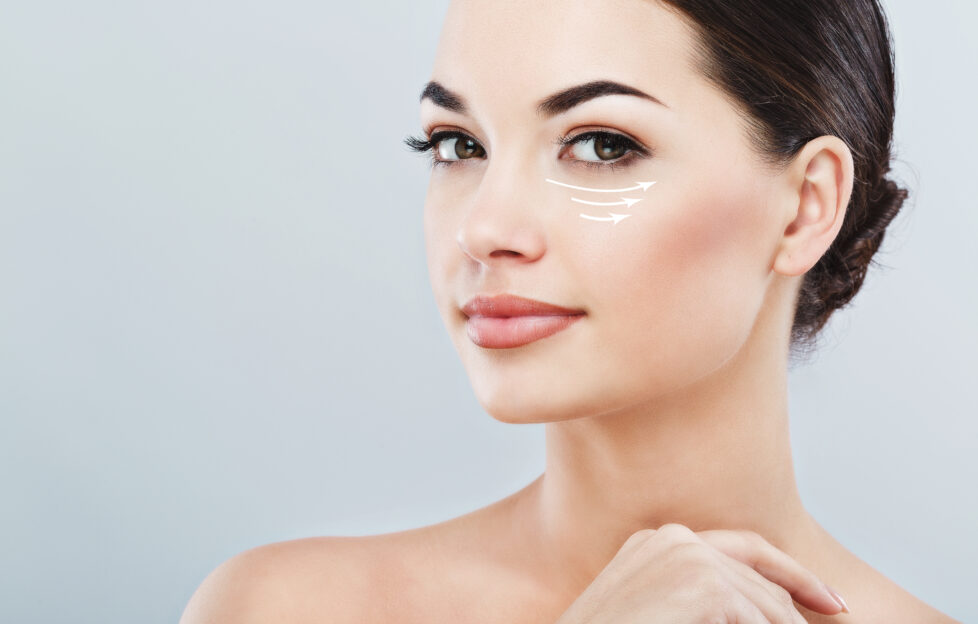 pic Shutterstock
"Our eye area can be the first place to betray our tiredness, age and also our hangovers" says Q+A Development Chemist + Skincare Expert Faye Purcell. "The products we use under and around our eyes don't necessarily adhere to skin types in quite the same way as most of our other products, so picking the right one for you requires you to get to know your skin a little better"
Beat Dark Circles

Q+A CAFFEINE EYE SERUM, £6.50 – if your under-eye area is puffy and suffers from dark panda circles, try a caffeine kick eye product. Caffeine helps improve and stimulate circulation, which in turn speeds up skin repair and minimises dark circles. Also blending refreshing cucumber water, antioxidant pomegranate and soothing and protecting green tea, this one is suited to bleary eyes that need a morning refresh. Plus, the roller ball applicator cleverly works to give the eye area a mini massage leaving it firm and toned.
Q+A is available from qandaskin.com, Feel Unique, Holland & Barrett, Sainsbury's, and Urban Outfitters

Prevent Moisture Loss
Q+A SEAWEED PEPTIDE EYE GEL, £6.50 – blending over 4 different seaweed extracts to help protect against moisture loss along with repairing and hydrating aloe vera, witch hazel which is a great anti-inflammatory and magical youth-boosting peptides. These peptides are synthesised from seaweed and are a chain of amino acids that signal to your body to make new collagen, lifting, plumping, and nourishing the delicate eye area. You can use this gel morning and evening.
Q+A is available from qandaskin.com, Feel Unique, Holland & Barrett, Sainsbury's, and Urban Outfitters

Fight Fine Lines
CRAFT BIO-BAKUCHIOL EYE CREAM, £38 – this powerful eye cream targets fine lines and wrinkles, hyperpigmentation, and signs of UV sun damage. Key ingredient bakuchiol, is Mother Nature's alternative to retinol, a safer and effective ingredient that has been clinically proven to have excellent anti-ageing benefits.
This luxurious cream also contains non-comedogenic organic shea butter to keep the eye area soft and supple along with organic sweet almond and apricot kernel oils which are rich in vitamins to help encourage elasticity, tone, and texture. Natural, vegan, cruelty free.
Available from drcraft.co.uk and Feel Unique
 The Anti-Ageing Serum

GREEN PEOPLE AGE DEFY+ LINE ERASER SERUM, £24 – blending plant stem cell technology to target wrinkles around the eyes (and lips), this heavenly scented serum also contains lemon peel, chamomile, palmarosa and ylang ylang. The concentrated formula means that a little goes a long way and immediately gets to work at smoothing, tightening, and toning lines and wrinkles.
Natural, organic, vegan, cruelty free. Available from greenpeople.co
Calm and Soothe
PEEP CLUB SOOTHING COCONUT EYE BALM, £20 – calming, protecting, and nourishing, this luxurious balm blends raw virgin coconut oil that's rich in vitamin E, lauric acid to strength lashes and boost lustre and shine, and chamomile to soothe redness and inflammation. But star of the show is cureberry – a powerful antioxidant that works on a cellular level to protect skin against free radical damage such as pollution and blue light from screens.  Natural, organic, vegan, cruelty free. Available from peepclub.com