The Staycation | Cressida McLaughlin
---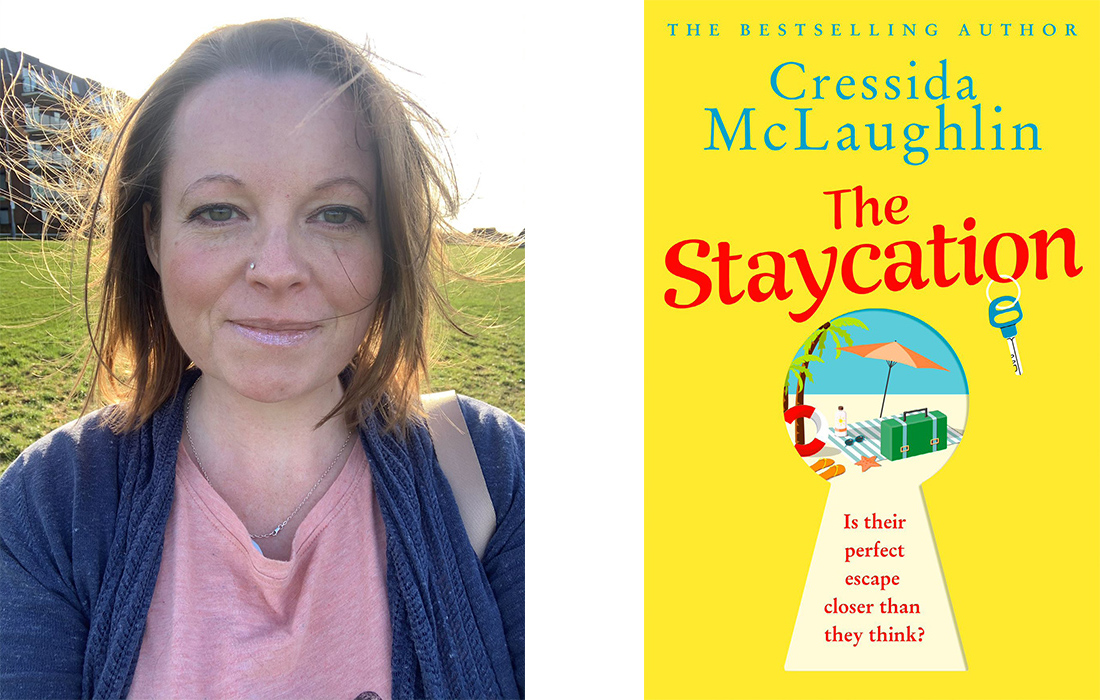 REVIEWED BY LINDA HILL
The Staycation is an absolutely perfect example of its genre. It's charming, witty, engaging and huge fun to read.
I realised that, even in the more serious aspects of the story, I had a smile on my face as I read. And that weird sensation I felt was total satisfaction and joy.
Cressida McLaughlin has created the most wonderful escapist read that lifts the spirits and entertains beautifully.
As the title might suggest, The Staycation enables readers to travel with Hester and Jake without having to leave the comfort of their armchair.
In a world where we have been so confined, Cressida McLaughin's descriptions, through Hester's words particularly as she fulfils her role in entertaining Jake, transport the reader completely, giving them as vivid an experience as if they had actually been on holiday.
A feast for the senses
This book is an absolute feast for the senses. The delicious food is such a successful aspect that it's hard not to feel hungry reading the story. And embarrassing as it is to admit it, I actually found myself looking up the aftershave Jake wears to see if it really existed and I could buy some as I was so persuaded by the authenticity of the writing!
Jake Okenfield is the pitch-perfect embodiment of a damaged hero. However, this time it is physical damage that acts as a catalyst for the action so that The Staycation feels fresh and contemporary.
His relationship with Hester is effervescent with romantic and sexual tension. I was desperate for them to have a happy-ever-after ending.
I ended The Staycation every bit as much in love with Jake as is Hester.
Hester Monday is a wonderful character; she's strong, imaginative and feisty. But as a travel agent who is afraid of flying, Hester has a vulnerability that adds depth to this light-hearted narrative.
Charming, fun and uplifting
The reason for her fear is gradually uncovered. There's a slight element of mystery and a strong message that we never fully understand what others may have experienced in their lives.
Along with travel and romance, the author illustrates trauma and mental health here so effectively too.
The Staycation is glorious. If it doesn't make you want to deck your home with fairy lights, then you have no soul. Cressida McLaughlin's writing is charming, fun and so uplifting that The Staycation is the ideal antidote to winter. I loved it.
The Staycation by Cressida McLaughlin is published by HarperCollins, £7.99 PB
Pick up My Weekly every week for more reviews, short stories by big name authors, and much more! £1.60 in newsagents and supermarkets, or subscribe for a great saving on the shop price.