Five Days Missing | Caroline Corcoran
---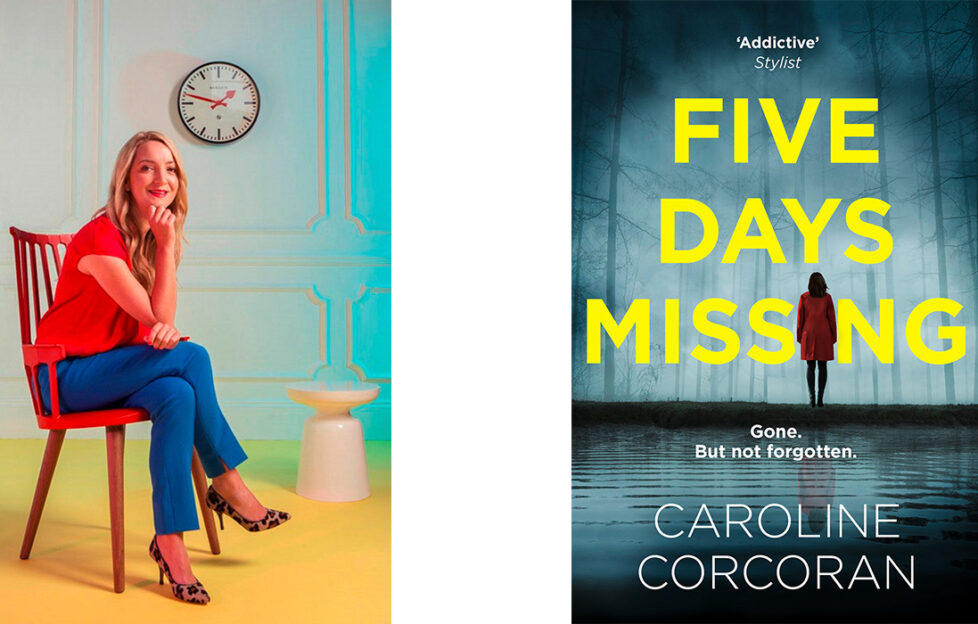 REVIEWED BY LINDA HILL
Every single moment of reading Five Days Missing is intense and disturbing. If I'm honest, I must admit I had to keep pausing to allow myself a break from the claustrophobic tension the author creates.
Five Days Missing is one of those books where you think you know what's going on and Caroline Corcoran immediately wrong-foots you with a shift in perspective that tilts the plot on its axis. I loved this aspect of the narrative even if I did feel emotionally wrung out and stunned with every passing moment.
The dramatic effect is added to by the timed chapter headings spanning eight days so that there's a vivid sense of pace.
I had no idea who to trust
The end of every chapter absolutely compels the reader onward. The variety of sentence structure has huge impact here too, with snappy sentences that raise the pulse and make the reader question what is happening.
In this way Five Days Missing becomes an immersive experience, drawing in the reader to its dark, uncompromising world and making them think as it entertains.
I experienced the full range of emotions as I read, from fear to relief, and hatred to affection.
Caroline Corcoran takes the concept of the unreliable narrator in Five Days Missing and extends it to all her characters, so that I truly had no idea who to trust.
With chapters seen from the perspective of The Husband, The Woman and The Best Friend it really is impossible to know where sympathies should lie. This impacts the reader's thoughts in the same way the characters impact on, and manipulate, each other.
What I found so clever about the writing was that I didn't much like any of the characters, but I was absolutely desperate to know what happened to them.
Mental health, coercive control and motherhood
It's tricky to say too much about themes for fear of spoiling the book for others, but Five Days Missing provides a fascinating insight into how our families and our past lives shape us as adults.
Caroline Corcoran explores mental health, emotional manipulation, coercive control, motherhood and identity through a twisting plot that keeps the reader guessing to the end.
The brilliant aspect of Five Days Missing is that it's so hard to know who's doing the coercing and whose mental health is the most damaged!
Five Days Missing is tense, immersive and not a little disturbing. I thought it was excellent.
Five Days Missing by Caroline Corcoran is published by HarperCollins, £8.99 PB, £2.99 EB, £13.99 audiobook
Enjoy Together Again, a chilling short story by Caroline Corcoran, in this week's issue of My Weekly. On sale at newsagents and supermarkets, priced £1.60. Or click here to subscribe for a great saving and delivery to your door!